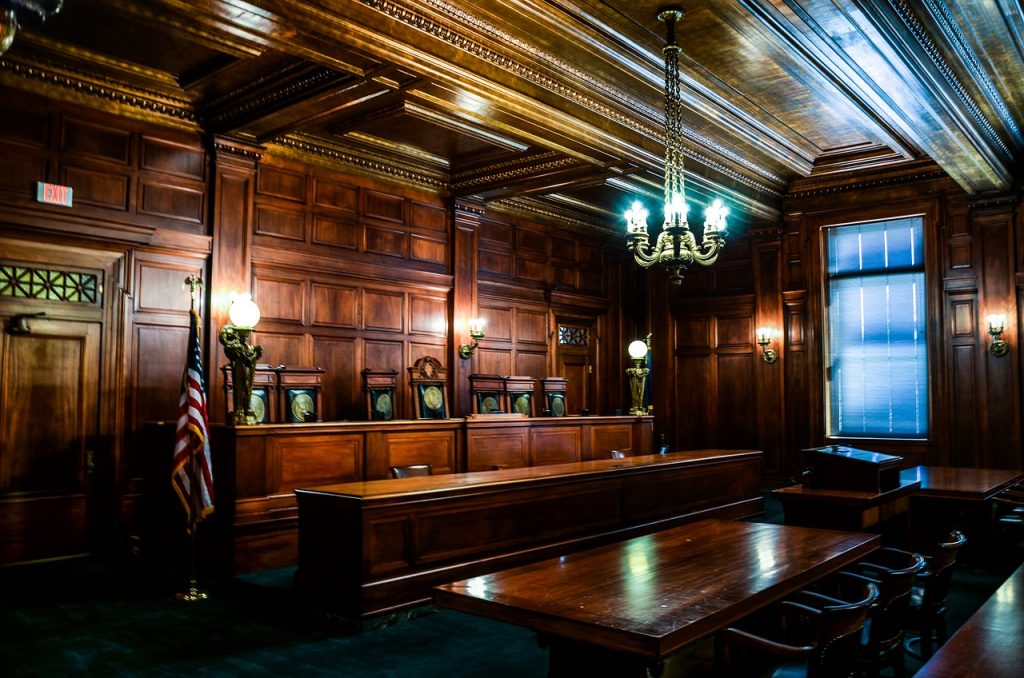 With the Thanksgiving holiday in the rearview mirror, lawmakers around the country are gearing up for the 2022 legislative sessions. Lawmakers are already working on legislation related to abortion, mental health, marijuana, sports betting, and more. New Jersey made headlines this week after the legislature instituted a new policy requiring proof of COVID-19 vaccination or a negative test result to enter the Statehouse, which resulted in a standoff between state troopers and GOP lawmakers who attempted to enter the Statehouse.
Learn about all of this, and more, in this week's DMGS State Capital Recap!
---
Colorado
Three democratic state lawmakers announced this week that they will introduce a Reproductive Health Equity Act that would uphold women's right to abortion, in the upcoming 2022 legislative session that starts in January.
Learn more here.
---
Connecticut
Over the last few weeks, Connecticut lawmakers have hosted forums with behavioral health professionals, state agencies, and child experts to discuss the impact the pandemic has had on children's mental health and what the state can do about it.
Learn more here.
---
Florida
It appears Democrats and Republicans are coming together to push for a major cannabis reform bill that would make it harder for Floridians to obtain delta-8 tetrahydrocannabinol (THC) products.
Learn more here.
---
Kentucky
A Kentucky lawmaker this week pre-filed legislation to remove criminal penalties for possession of small amounts of cannabis.
Learn more here.
---
Ohio
According to one lawmaker, Ohio legislators appear to have crafted a possible agreement to legalize sports betting in the state.
Learn more here.
---
New Jersey
A new policy at the Statehouse requires people to show proof of their COVID-19 vaccination status or proof of a negative COVID-19 test to enter. Numerous Republican lawmakers defied this policy on Thursday, the first voting session of the lame duck period, resulting in a standoff with New Jersey State Police troopers who tried to block them from entering.
Learn more here.
---
Pennsylvania
On Thursday, Governor Tom Wolf vetoed legislation that would allow people to carry a firearm either openly or concealed without a permit. Wolf has now vetoed more legislation than any other Pennsylvania governor in over four decades.
Learn more here.
South Carolina
Legislation has been proposed by South Carolina lawmakers to put a higher priority on the safety of high-rise buildings, especially along the coastline.
Learn more here.
Virginia
In a little more than a month, lawmakers will return to Richmond for the 2022 legislative session and the focus of next year's session is starting to come into view with lawmakers pre-filing legislation.
Learn more here.
---
Wyoming
Lawmakers in Wyoming are drafting three bills to address sexual harassment and assault reporting concerns in the Wyoming Military Department.
Learn more here.
---
This Week's DMGS Posts
Plastic Straw Ban Legislation: Is Your State Next?

In addition to putting prohibitions on plastic bags, states and localities have also been looking at plastic straw bans as advocates look to reduce plastic pollution as plastics are not biodegradable and cannot break down naturally. 
---
Capital and Capitol Happenings: Staff on the Move, Promotions, and More
Steve Gardner: new Interim Chief Executive Officer, International Safety Equipment Association
Mindy Lehman: new Chief Government Relations and Policy Officer, TEDCO
Amy Alley: new Director, Office of Legislative Affairs, California Department of Justice
---
Happy Birthdays This Week
Alex Baloga: President and CEO, Pennsylvania Food Merchants Association
Morgan Morales: Government Affairs Manager, California Building Industry Association
Camille Fesche: Partner & Co-Chair Government Relations Division, RWL LLC
John Riesenberg: Senior Policy Analyst, Executive Office of the Governor of Oklahoma
John McCord: Texas Legislative Director, National Federation of Independent Business (NFIB)
Chey Garrigan: Chief Executive Director, Alabama Cannabis Industry Association
Maggie Mick: Chief Advancement Officer, the Council of State Governments
Email future suggestions to rjstevens@dmgs.com
---