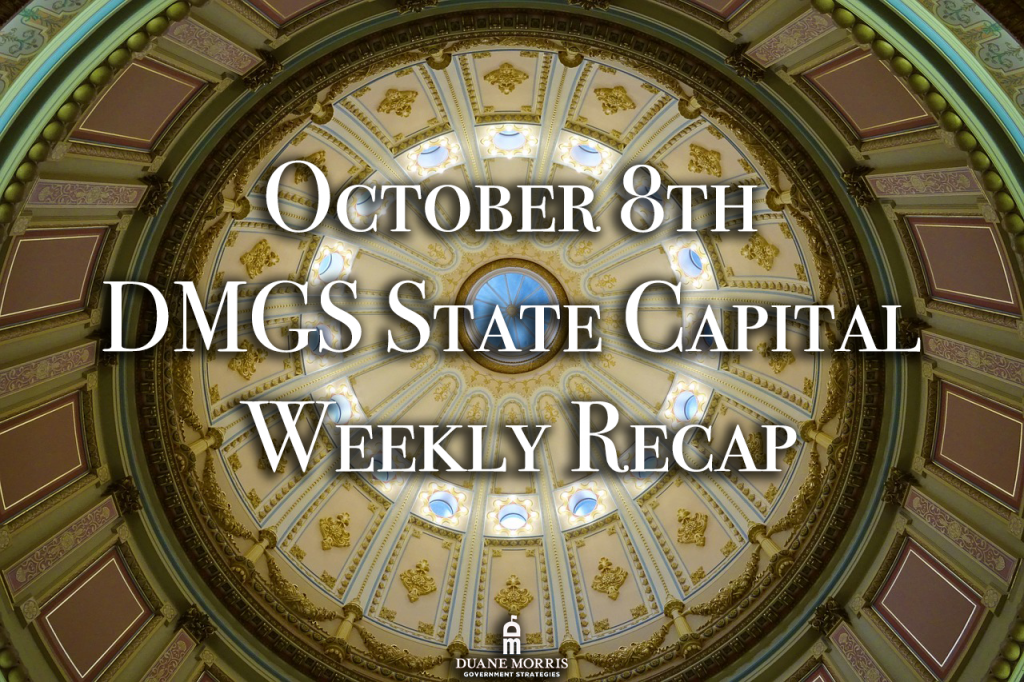 This week, California made headlines when Governor Gavin Newsom announced California would be the first in the nation to require the COVID-19 vaccine (once it receives full FDA approval for middle and high schoolers) for students to attend class in-person. In non-COVID news, Florida could soon study the therapeutic effects of "alternative therapies" including MDMA, ketamine, and "magic mushrooms," if legislation introduced by lawmakers were to pass and become law.
Other states this week saw various action related to special sessions, elections, redistricting, marijuana, and more.
---
Alaska
Governor Mike Dunleavy called lawmakers back into session this upcoming Monday, the fourth special session this year, to address Alaska's Permanent Fund dividend. Specifically, Dunleavy is asking lawmakers to advance a constitutional amendment to guarantee future dividends and pay them according to a new formula.
Read more here.
---
California
This week, Governor Gavin Newsom announced that once the COVID-19 vaccine receives full FDA approval for middle and high schoolers, students will be required to get the vaccine in order to attend school in-person. California is the first state to announce such a school vaccine mandate.
Read more here.
---
Florida
Legislation introduced by Florida lawmakers would direct the state's Department of Health and Board of Medicine to study the efficacy of three alternative therapies, which include MDMA, ketamine, and the substance found in "magic mushrooms."
Read more here.
---
Iowa
In a special session this week, Republicans in the Iowa Senate rejected the first draft of new redistricting maps.
Read more here.
---
Michigan
Gretchen Whitmer this week vetoed four election-related pieces of legislation that would have codified current election practices, required election challengers to undergo training, and expanded the types of places to serve as polling places.
Read more here.
---
New Jersey
This week, Governor Phil Murphy signed an executive order to increase the pay for the state's poll workers from $200 to $300 for Election Day and waive the restriction which limits poll workers to serving only the county where they reside.
Read more here.
---
New York
Governor Kathy Hochul signed legislation last month creating a five-year work zone speed camera pilot program in the state. This week, the NYS Thruway Authority held a public hearing to gather opinions about the program.
Read more here.
---
Ohio
Ohio lawmakers heard testimony on House Bill 435 this week. The bill would expand the state's COVID-19 vaccine exemptions to include a conscience exemption.
Read more here.
---
Pennsylvania
One Pennsylvania GOP Senator believes legalizing recreational marijuana is inevitable and this week proposed a bill that would legalize cannabis for adults over 21 and use the revenue to fund the Pennsylvania State Police and community programs.
Read more here.
---
Happy Birthdays This Week
Alexis Leicht, Associate Government Relations Representative at Orange County Transportation Authority
Tabitha Zimny, Partner at Karoub Associates
James Manser, Senior Director, Government & External Affairs at Endo Pharmaceuticals
Brianna Lantz, Vice President, Government Affairs- Illinois at Centene Corporation
Email future suggestions to rjstevens@dmgs.com.
---