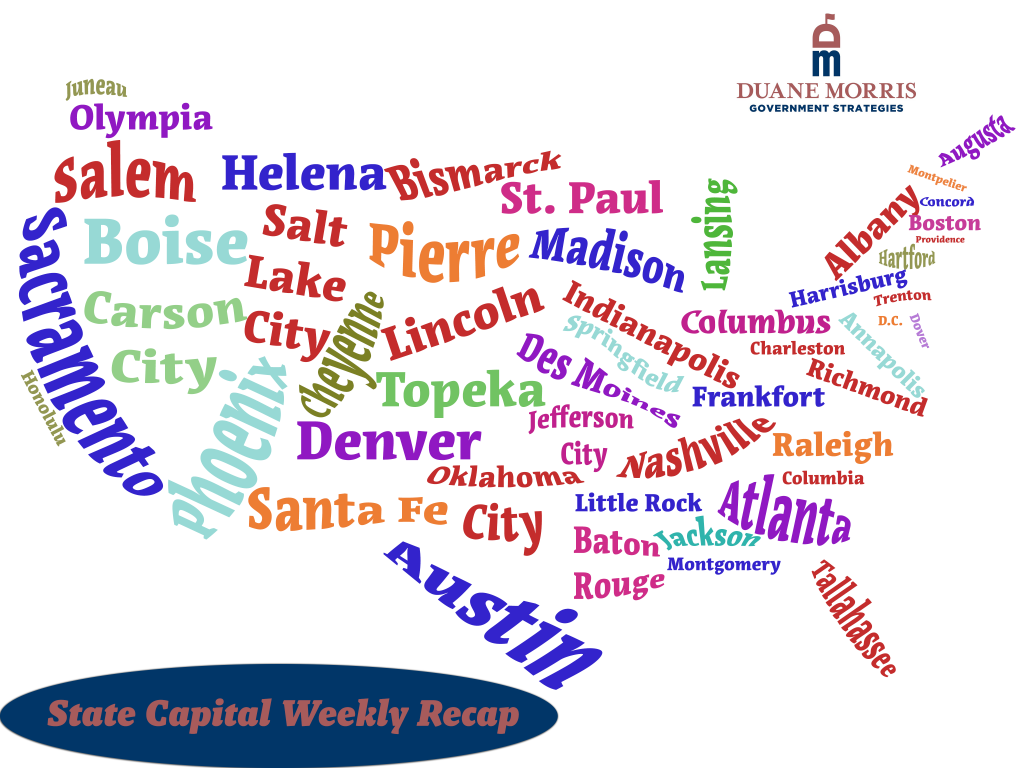 Lawmakers and state executives were busy this week across the country on a myriad of issues ranging from COVID, critical race theory, mask mandates, ranked-choice voting, voter ID, and more.
---
Alabama
Governor Kay Ivey encouraged Alabamians this week to get the COVID vaccine and blamed those who remain unvaccinated for the recent increase in new hospitalizations. Governor Ivey also noted she would not be mandating mask wearing for students in the upcoming school year.
Read more here.
---
Connecticut
Lawmakers in both parties are hoping to identify and close cracks in the system which have led to some juvenile offenders committing multiple serious crimes without facing serious consequences.
Read more here.
---
Michigan
Michigan lawmakers voted this week to repeal the Emergency Powers of the Governor Act of 1945, which will strip Governor Gretchen Whitmer of the emergency powers she used over the course of the pandemic.
Read more here.
---
Missouri
Republican lawmakers in Missouri sent a letter earlier this month asking Governor Mike Parson to issue an executive order banning the teaching of critical race theory.
Read more here.
---
New York
At the beginning of the week, New York lawmakers held a hearing on ranked choice voting after a rocky primary last month in New York City.
Read more here.
---
Ohio
Lawmakers introduced a bill that would prohibit school districts from issuing mask mandates in the classroom.
Read more here.
---
Oklahoma
Some lawmakers in Oklahoma hope Governor Kevin Stitt prohibits health care providers from requiring employees to receive the COVID-19 vaccine.
Read more here.
---
Pennsylvania
After vetoing election related legislation last month, Governor Wolf this week indicated he's open to some stricter Voter ID rules, including for mail-in voting.
Read more here.
---
Virginia
Lawmakers in Virginia are hoping to address a staffing shortage at the state's mental hospitals.
Read more here.
---