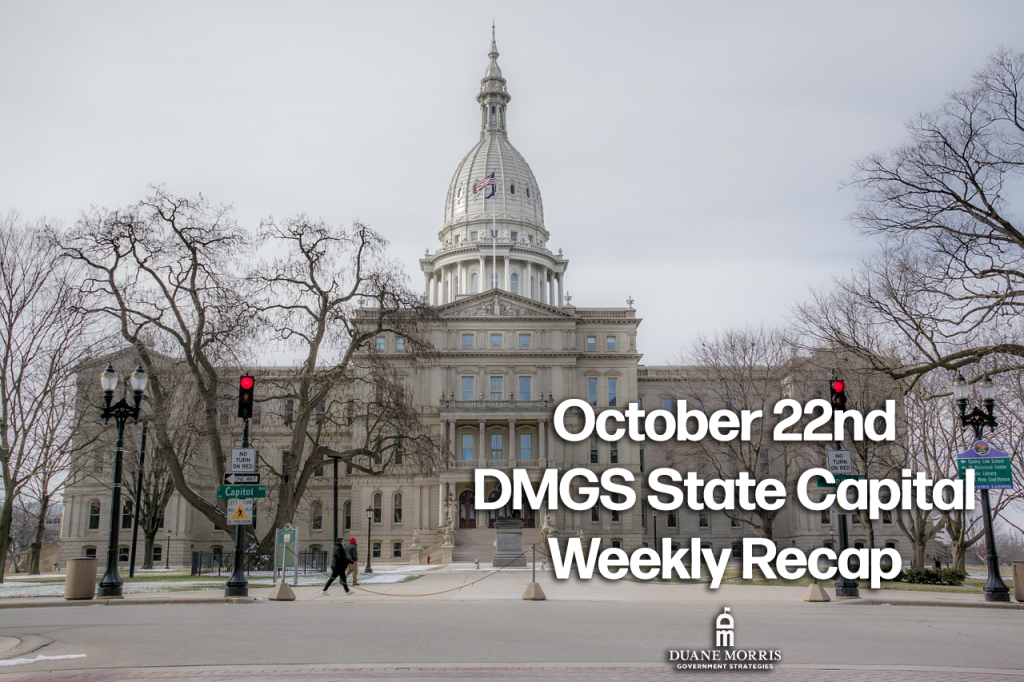 This week was dominated by special sessions either taking place or being announced in various states around the country. Notably, as Tennessee just finished up a special session to address a spending package to address Ford Motor Company's $5.6 billion investment into an electric vehicle factory in the state, it was announced lawmakers will be back for yet another special session. In policy news, Delaware made headlines by banning "ghost guns," a topic we've covered previously.
DMGS also covered two topics this week – community solar legislation and legislation banning gas-powered lawn equipment – which are linked below.
---
California
Earlier this month, Governor Gavin Newsom signed legislation to legalize the sale of consumables derived from hemp, essentially allowing for the regulatory framework to be set up for the manufacture and sale of smokable hemp and hemp-infused foods.
Read more here.
---
Delaware
Governor John Carney signed two pieces of legislation this week. One bill prohibits an individual subject to a PFA (protection from abuse) order from purchasing, owning, possessing, or controlling, a deadly weapon or ammunition for a firearm. The other bill bans so-called "ghost guns."
Read more here.
---
Florida
Governor Ron DeSantis announced a special COVID-19 legislative session and released a list of main topics for lawmakers to focus on. Topics include COVID-19 vaccine mandates, mask mandates, and more.
Read more here.
---
Maryland
The Maryland House Cannabis Legalization work group held a virtual meeting on October 13th to address various issues around cannabis legalization, and plans to hold another session on October 27th.
Read more here.
---
Michigan
A bipartisan groups of state lawmakers introduced legislation this week to revive a now-defunct tax incentive program after Michigan lost out on the Ford Motor Company's electric vehicle plants.
Read more here.
---
New York
Governor Kathy Hochul signed legislation this week, in an effort to increase government transparency, that requires documents discussed at meetings to be made available to the public upon request or be posted to the public entity's website at least 24 hours before the start of the meeting.
Read more here.
---
South Dakota
A legislative subcommittee on adult-use marijuana recommended this week to move forward with a proposal on legalization marijuana for all purposes for those over the age of 21. The committee also recommended keeping the current medical cannabis program in place for those younger than the age of 21.
Read more here.
---
Tennessee
Tennessee lawmakers are gearing up for another special session, scheduled to begin on October 27th to address various COVID-19 restrictions.
Read more here.
---
West Virginia
West Virginia's third special session of 2021 ended this week after 10 days of debate over redistricting, COVID-19 vaccine requirements, and spending for broadband expansion.
Read more here.
---
Wyoming
The Wyoming legislature is set to convene for a three day special session starting on October 26th to address COVID-19 vaccine mandates.
Read more here.
---
This Week's DMGS Posts
---
Capital and Capitol Happenings: Staff on the Move, Promotions, and More
Leslie Gervasio: new Director of Public Affairs, PA Chamber of Business and Industry
Jesse Monoski: new Executive Director, PA Senate Transportation Committee (minority Chairman Sen. Sabatina's office)
---
Happy Birthdays This Week
Bethsabee Medina: Senior Manager, State Government Relations, Viatris
David Dix: CEO, Luminous Strategies
Abbey Haslam: Director of Government Affairs, Commonwealth Foundation
Mallory Howe Molina: Senior Account Executive, FiscalNote
Email future suggestions to rjstevens@dmgs.com.
---