DMGS Highlights:
Governors of states maintain the power to veto legislation.
Each state has its own veto process.
There are numerous types of vetoes.
Vetoed legislation in 2020 includes: minimum wage bills, online voter registration bills, high school graduation requirement bills, telemedicine bills, budget line-item vetoes, and more.
In a state's system of checks and balances, governors maintain the power to veto legislation. Each state has its own laws and rules outlining the veto process, which varies from state-to-state. There are also numerous types of vetoes including line-item vetoes, amendatory vetoes, reduction vetoes, pocket vetoes, and full bill vetoes. Governors across the country have vetoed numerous pieces of legislation on various topics, some more than others.
While lawmakers in each state introduce a myriad of legislation, only some actually go through the legislative process and get signed by a state's governor. What about the bills that make it through the process, only to get vetoed by a state's chief executive? Let's examine how governors have used their veto power in 2020.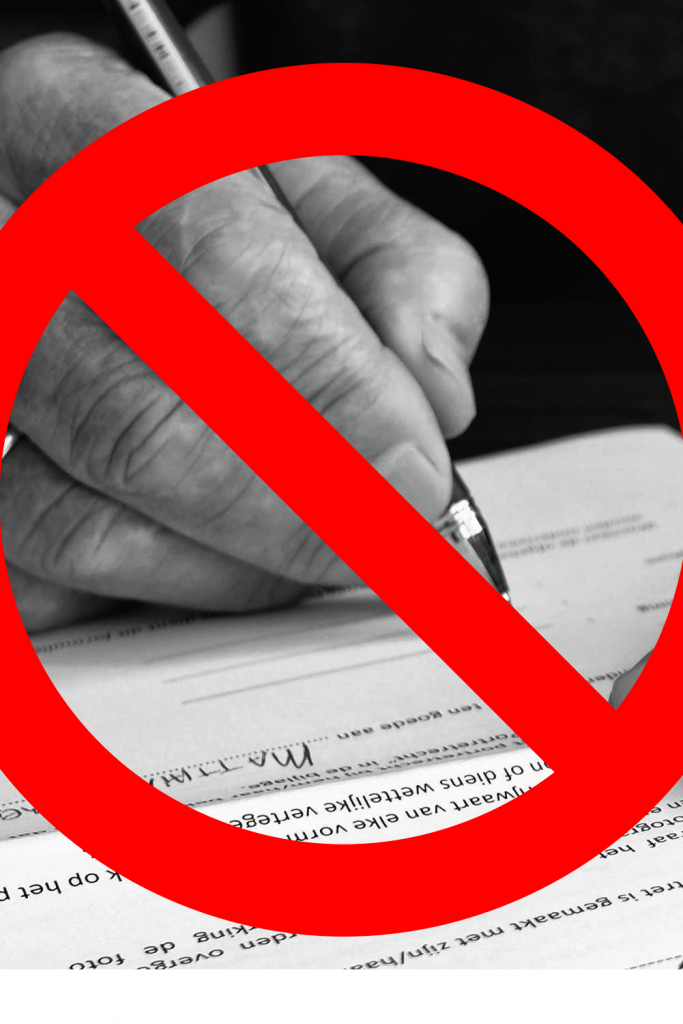 New Hampshire
Governor Chris Sununu has set a single-record for gubernatorial vetoes with 22 in 2020. Bills vetoed include:
HB 731 – would have set an hourly minimum wage for employees and tipped employees. The bill stated that no person, firm, or corporation shall employ any employee at an hourly rate lower than the federal minimum wage or the following, whichever is higher, $10 per hour from 2021 to 2022 or $12 an hour from 2023 and thereafter;
HB 1247 – would have created a duty of good faith and fair dealing for mortgage lenders and prevented landlords from taking possessory actions for nonpayment of rent during the COVID-19 state of emergency; and
HB 1672 – would have authorized online voter registration, allowed voters to vote by absentee ballot and permitted municipalities to process absentee ballots before Election Day, and repealed the authorization of the secretary of state to enter into an agreement to share voter information and data through the Interstate Voter Registration Crosscheck Program.
One bill in particular, SB 159, was vetoed by Governor Sununu and lawmakers later overrode the veto. The Governor's veto message stated that SB 159 is nearly identical to two bills that were vetoed and sustained in previous legislative sessions. However, the state Senate achieved a 2/3 majority vote to override the veto with 17 yeas and 7 nays.
Nebraska
In August, Governor Pete Ricketts vetoed seven pieces of legislation. The seven bills include:
Pennsylvania
Governor Tom Wolf has used his veto pen ten times in 2020. Three of the ten bills vetoed include:
SB 613 – called for the Governor to develop and implement a plan to mitigate the spread of COVID-19 for businesses in Pennsylvania and a business that complies with the requirements of the mitigation plan developed may be allowed to operate;
SB 857 – would have authorized providers to use telemedicine and would have required insurers to provide coverage and reimbursement; and
HR 836 – would have directed the Governor to issue an executive order or proclamation ending the state of emergency caused by COVID-19.
New York
In April, Governor Andrew Cuomo announced 53 vetoes of legislative additions to the FY 2021 enacted budget. The Governor's office stated the vetoes include various appropriations pertaining to state agency operations, local assistance, and capital projects. Specifically:
19 appropriations are fully expended, and four additional appropriations have minimal spending authority remaining;
22 appropriations are vetoed on unconstitutional grounds; and
Eight appropriations are duplicative of other re-appropriations for the same purpose.
Included in the 53 vetoes:
Veto #11 of S. 7503/A. 9503, page 23, lines 39-41, $100,000 for additional services and expenses of the New York Statewide Senior Action Council, Inc. for the patients; rights hotline and advocacy project;
Veto # 16 of S. 7503/A. 9503, page 42, lines 30-31, $192,000 for Cornell University Future Farmers of America; and
Veto #23 of 2. 7503/A. 9503, page 338, lines 12-14, $1 million for academic intervention for nonpublic schools based on a plan to be developed by the commissioner of education and approved by the director of the budget.
Florida
In Florida, Governor Ron DeSantis vetoed $1 billion in the state's budget. Monies cut in the budget through vetoes included:
Line #10 – $134,582,877 in aid to local governments – grants and aids – district lottery and school recognition program;
Line #1958 A, Project #15 – $1.5 million in the underline multi-use trail/mobility corridor (HB 2837);
Line #1958 A, Project #16 – $2 million for the Miami Biscayne Baywalk (HB 2863);
Line #2298 – $20 million in grants and aid to the Florida Job Growth Grant Fund;
Line #3153 A, Project #1 – $5,595,476 for the acquisition and restoration of historic properties; and
Line #3221 A – $21 million in fixed capital outlay for the Second District Court of Appeal New Courthouse Constructions.
Two other non-budget related bills vetoed by Governor DeSantis include:
SB 410 – would have amended various sections of Florida law related to the regulation of land, which is commonly referred to as growth management; and
HB 1049 – would have required judges of compensation claims to be paid "a salary equal to that of a county court judge," which is currently $27,258 higher than the salary of a judge of compensation claims. The bill sets the salary of the Deputy Chief Judge of Compensation Claims at $1,000 more than that of a county court judge. County court judges are currently paid $151,822 per year. To fund these salary increases, the bill appropriates $1,114,078 in recurring funds from the Division of Administrative Hearing's Operating Trust Fund.