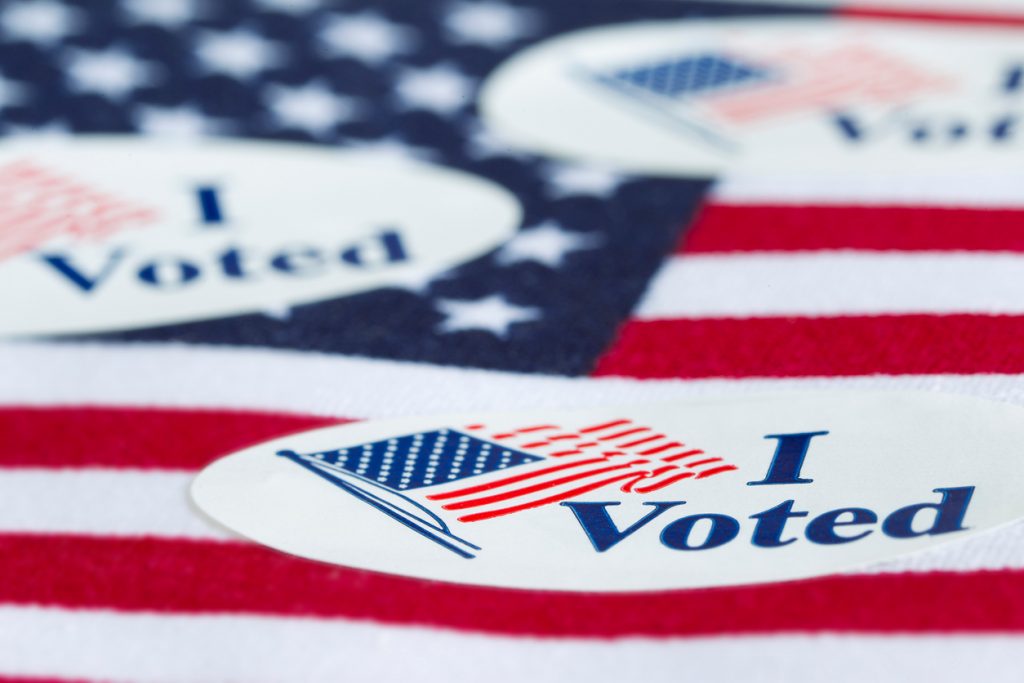 Following the 2020 election, calls for voter identification laws and other election process legislation have spurred legislative debate around the country. Voter identification laws are measures in a variety of states requiring in-person voters to present a form of state-issued photo identification in order to cast their ballot. Proponents of enhanced voter ID measures argue that such requirements ensure the integrity of elections and promote faith and confidence in the democratic process. In contrast, opponents argue that voter ID laws are a discriminatory attempt to suppress voting that violates civil liberties, disenfranchises voters, and is an overly costly manner of preventing voter impersonation. Here are some states considering changes to their voter ID rules.
---
Arizona
On Tuesday, July 5, 2022, the U.S. Department of Justice (DOJ) announced a lawsuit against Arizona, claiming that a state law requiring voters to provide proof of citizenship to vote in federal elections is an illegal restriction on voting. HB2492, which Governor Doug Ducey signed in March and would take effect in 2023, would require all Arizona voters voting in any federal election to provide proof of citizenship and documentation pertaining to a voter's birthplace before they can register to vote. According to Gov. Ducey, the legislation also adds databases for counties to maintain voter rolls and ensures the Attorney General of Arizona has the information needed to protect election integrity. The DOJ claims that the law violates the 1993 National Voter Registration Act, which bars states from requiring proof of citizenship for participation in federal elections and prohibits states from rejecting voter registrations for immaterial errors or omissions.
---
New Jersey
New Jersey has a few pending pieces of legislation requiring some form of voter ID to vote in state elections and providing a mechanism to challenge voter IDs. A113 requires specific documentation as proof of voter ID to vote and updates procedures for challenging voters' proof of identity. It was introduced in January 2022 and referred to the Assembly State and Local Government Committee, where it still sits. In February, several state senators introduced S1687, a companion bill to A113, requiring specific documentation as proof of voter ID and updating procedures for challenging voters' proof of identity. This legislation has not progressed out of committee. S2726, introduced in May by Senator Edward Durr, requires one of the following IDs to vote: a driver's license, a nondriver ID card, or a Social Security Card. It also changes the general election voter registration deadline. It requires mail-in ballots to be received at least seven days before an election. It is currently in the Senate State Government, Wagering, Tourism, and Historic Preservation Committee.
---
Oklahoma
In 2015, the Oklahoma Legislature passed SB 313, a bill authorizing online voter registration. The bill would allow voters to upload proof of their ID online and cross-reference it with any state-issued identification. However, seven years later, the completion date remains unforeseen as the state has encountered technical difficulties. While Oklahomans can now fill out an application online, they must submit it in person. State Senator Julie Kirt (D-Oklahoma City) stated that if technical issues persist, the state may need to scrap its online voter registration software and adopt an alternate method.
---
Pennsylvania
The Pennsylvania General Assembly approved five constitutional amendments on July 8, 2022, including one requiring voters to provide ID when voting. The legislature has approved the voter ID amendment, but both chambers must pass the same amendment in next year's session to generate a referendum, per the rules of the state constitution. If the legislature approves the amendment in the next legislative session, voters will vote on the proposed amendment as early as the 2023 election.
---