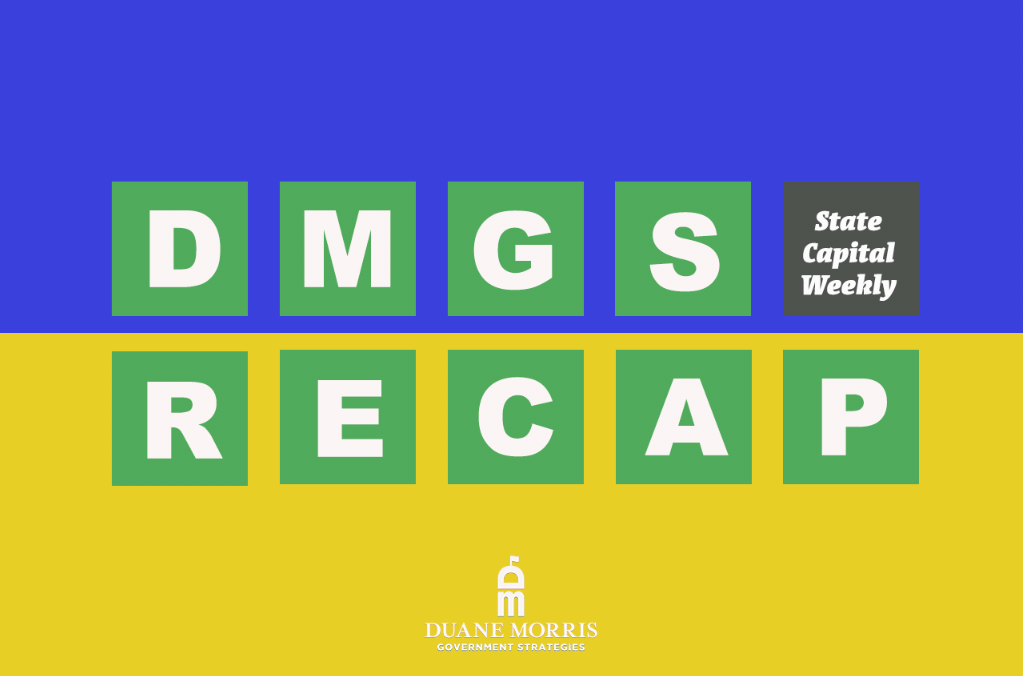 As the country faces increasingly high gas prices, lawmakers and governors around the country made headlines this week in proposing ways to offer relief to consumers at the pump. In other news, we saw action around cannabis, mask mandates, legislative session adjournment, and more.
---
Alabama
Alabama's gas tax is 28 cents a gallon, 10 cents more than before the Rebuild Alabama Act took effect in 2019 to raise money for infrastructure. One lawmaker proposed repealing part of that act that could automatically increase the gas tax by one cent every other year after 2023, but said lawmakers haven't talked about suspending the gas tax amid the current price surge.
Learn more here.
---
California
Governor Gavin Newsom said this week that his administration is working with leaders in the legislature on a gas tax rebate amid record-high prices.
Learn more here.
---
Colorado
State lawmakers are trying to expand the number of people who sit on powerful vacancy committees charged with selecting replacements for state legislators who step down in the middle of their terms.
Learn more here.
---
Connecticut
State leaders and lawmakers in Connecticut finally broke their silence earlier this week on what to do about gas prices.
Learn more here.
---
Florida
State lawmakers have floated the possibility for a series of tax holidays to cut back on sales taxes to save money, rather than reducing taxes at gas pumps.
Learn more here.
---
Georgia
Lawmakers in Georgia have filed their own version of Florida's "Don't Say Gay" bill. The bill, officially titled the "Common Humanity in Private Education Act" would prohibit schools from encouraging classroom discussion of sexual orientation or gender identity in K-3rd grade, and in levels that are not age appropriate for students.
Learn more here.
---
Illinois
The Illinois House voted overwhelmingly at the beginning of the week to give the chamber's mask mandate the boot.
Learn more here.
---
Iowa
The State of Iowa's gas tax is around 30 cents a gallon, but the Speaker of the state House said it's not likely the Iowa legislature would vote to temporarily suspend the state gas tax.
Learn more here.
---
Maine
On Wednesday, for the first time since the pandemic began, Maine lawmakers convened without a mask requirement, voting on an election integrity proposal and a needle exchange expansion.
Learn more here.
---
Maryland
Maryland Gov Larry Hogan and legislative leaders agreed Thursday on legislation to provide a one-month gas tax holiday.
Learn more here.
---
Mississippi
On Wednesday of this week, Mississippi state lawmakers faced a floor deadline for all general bills and constitutional amendments that originated in the opposite chamber. Numerous bills were passed or killed, while lawmakers invited conference on others.
Learn more here.
---
New York
A final state budget deal should include an expansion of New York's earned income tax credit to include people younger than 25 years of age, those who do not have children and people who file income taxes without a Social Security number, according to state lawmakers this week.
Learn more here.
---
Pennsylvania
This week, Pennsylvania Senate President Pro Tempore, Jake Corman (R) proposed lowering the state's liquid fuels tax by a third through the end of 2022 with the hope of providing relief as prices rise.
Learn more here.
---
Virginia
Virginia has a new law which makes some police documents available to the public after the case has been closed, but state lawmakers are trying to roll that back.
Learn more here.
---
Washington
State lawmakers adjourned their 60 day legislative session this week and approved a $64.1 billion supplemental state budget and a nearly $17 billion, 16-year transportation revenue package.
Learn more here.
---
Wisconsin
The Majority Leader of the Wisconsin Assembly said at the beginning of the week it's likely the state will eventually legalize cannabis, but lawmakers are trying to find the right way to handle it.
Learn more here.
---
This Week's DMGS Posts
Texas 2022 Primary Election Results

The Texas 2022 Primary Election Results are in. Texas voters headed to the polls on Tuesday, March 1st. On the ballot were races for governor, lieutenant governor, attorney general, land commissioner, congress, and state legislative seats.

Tuition-Free College Legislation Signed by NM Governor

On March 4th, New Mexico Governor Michelle Lujan Grisham signed the New Mexico Opportunity Scholarship Act into law, providing for tuition-free college for most New Mexico residents. The program is set to be the most wide-reaching tuition-free scholarship program in the country.
---
Capital and Capitol Happenings: Staff on the Move, Promotions, and More
Alissa Burger: new Regional Policy Director, CALSTART
Josh Meltzer: new Head of Public Policy and Government Affairs, Lime
Noah Logan: new Associate, Triad Strategies
---
Happy Birthdays This Week
Chris Cipolla: Senior Director, Legal and Government Affairs, DraftKings Inc.
Todd Womack: President and CEO, Bridge Public Affairs
Patrick Norton: Vice President for Public Affairs and Chief of Staff, Penn Medicine, University of Pennsylvania Health System
Evelio Silvera: Vice President Communications & Government Affairs, Christian Care Ministry
Email future suggestions to rjstevens@dmgs.com
---