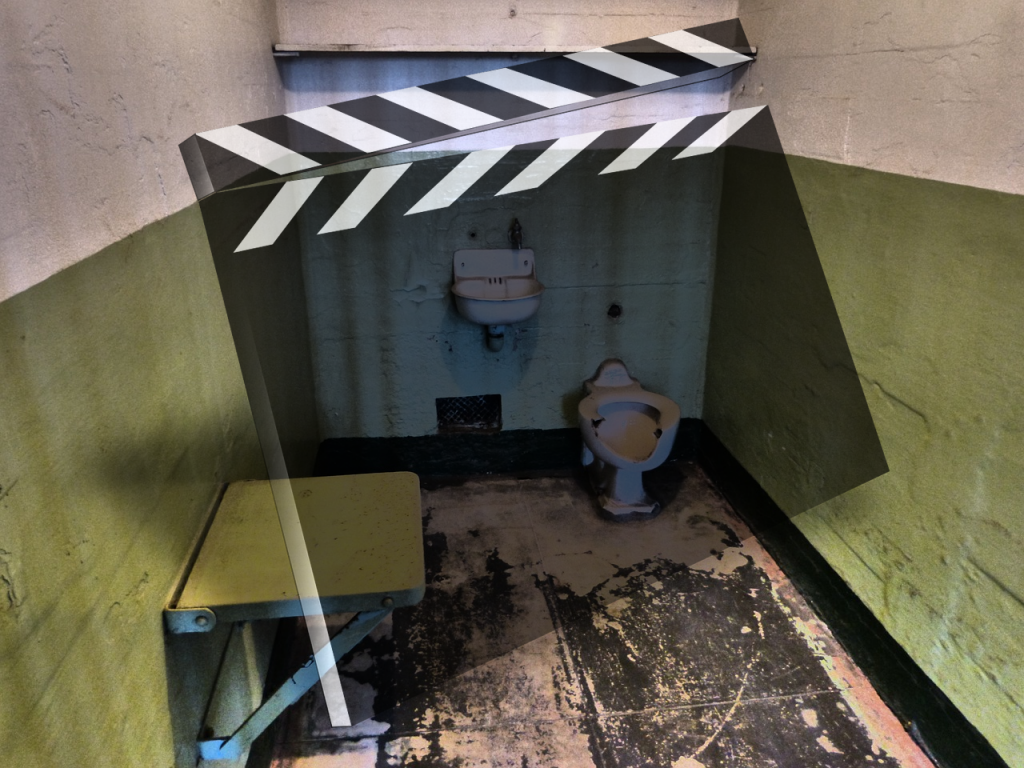 Earlier this year we looked at clean slate and second chance legislation introduced and passed around the country, including Michigan. The package of bipartisan clean slate criminal justice reform bills in Michigan were signed into law in October by Governor Gretchen Whitmer, but this was not Michigan's first foray into criminal justice reform.
Joint Task Force on Jail and Pretrial Incarceration
Last year, Governor Whitmer signed Executive Order 2019-10, establishing the Michigan Joint Task Force on Jail and Pretrial Incarceration. In January of 2020, the Task Force released a report and legislative recommendations after analyzing jail populations across the state. Between July and November 2019, the Task Force hosted roundtable discussions with judges, prosecutors, defense attorneys, crime victims, law enforcement, corrections officers, faith leaders, incarcerated individuals, and more, in order to gather information so it could issue recommendations for state lawmakers.
The Task Force further examined nationally collected data on Michigan's jails, 10 years of arrest data gathered from more than 600 law enforcement agencies across the state, 10 years of court data collected from nearly 200 district and circuit courts, and three years of individual-level admission data from a diverse sample of 20 county jails. The Task Force also reviewed the latest research on the impacts of jail incarceration and the growing body of legal jurisprudence about the constitutional limitations on detention prior to trial.
The following recommendations were issued by the Task Force in its report:
Traffic Violations

Reduce the number of driver's license suspensions.

Reclassify some misdemeanors as civil infractions.

Arrest

Expand officer discretion to use appearance tickets as an alternative to arrest.

Reduce arrests for failure to appear and failure to pay by changing how and when arrest warrants are used.

Behavioral Health Diversion

Divert people with behavioral health needs away from the justice system.

Make the Jail Overcrowding Act proactive rather than reactive.

Provide behavioral health crisis response training for law enforcement, dispatch, and jail officers.

The First 24 Hours After Arrest

Shorten the time people spend in jail between arrest and arraignment.

Pretrial Release and Detention

Establish higher thresholds for financial and non-financial pretrial release conditions.

Provide a due process hearing for defendants who are still detained 48 hours after arraignment.

Limit the use of restrictive pretrial release conditions.

Speedy Trial

Strengthen speedy trial laws.

Alternatives to Jail Sentences

Reduce the number of people sentenced with jail time for misdemeanors.

Reduce the number of people sentenced with jail time for certain felonies.

Probation and Parole

Limit exposure to jail for those on probation and parole supervision.

Financial Barriers to Compliance

Address financial barriers to compliance.

Victim Services

Invest in services and support for crime victims.

Data Collection

Standardize criminal justice data collection and reporting.
---
Clean Slate Re-Cap
After signing the clean slate package of bills in October, Governor Whitmer called it a "historic day" in Michigan, noting the clean slate legislation are "a game changer for people who are seeking opportunities for employment, housing, and more, and they will help ensure a clean slate for hundreds of thousands of Michiganders."
Unlike other states that previously passed clean slate legislation, such as Pennsylvania and Utah, Michigan's package is the first to include felonies. Michigan's Clean Slate bill, House Bill 4980, increases the number of felonies eligible for expungement from two to four and expands eligibility to include most drug, property, and traffic offenses. The bill changes wait times to seven years from the end of a sentence or community supervision for misdemeanors or ten years from the end of a sentence or community supervision for felonies. The bill also requires restitution, court fines, and fees to be paid, but the payment status does not affect eligibility for automatic relief under Clean Slate. Further, the bill does not seal a criminal record from law enforcement or the courts.
These additional bills were included as part of the Clean Slate package:
---
Civil Asset Forfeiture
Governor Whitmer signed three bills related to civil asset forfeiture last year, an issue that garnered bipartisan support. The bills passed by lawmakers and signed into law pertain to the forfeiture of property seized in connection with a controlled substance offense that is valued at $50,000 or less, excluding the value of any contraband. The bills signed into law included:
Senate Bill 0002 which does the following:

Prohibits civil asset forfeitures for crimes involving controlled substances unless a criminal proceeding is completed and the defendant is convicted or pleads guilty;

Specifies situations in which a forfeiture proceeding could go forward without a criminal conviction or guilty plea, such as when no one claims the property or the defendant cannot be located and arrested; and

Limits applicability of the above provisions to forfeiture proceedings initiated on or after the bill's effective date.

House Bill 4001 which does the following:

Requires a civil forfeiture action to be stayed while criminal proceedings are ongoing;

Requires the plaintiff to prove that the property is subject to forfeiture;

Requires the plaintiff to prove that a claimant to the property (other than the defendant) knew about or had consented to the crime; and

Requires property to be returned to an owner if a warrant for commission of a crime is not issued within 90 days of the seizure, charges are dismissed, or the person charged with the crime is acquitted

House Bill 4002 – requires a person charged with a drug crime to be notified of the seizing entity's intent to forfeit and dispose of the property and require objections to forfeiture of the property to be filed on a form to be developed by the State Court Administrative Office.
---
Raise the Age
In an effort to end the practice of prosecuting minors as adults, Governor Whitmer signed 18 bills as part of the "Raise the Age" legislative package into law last October. Michigan was just one of four states that still treated 17 year old offenders as adults in the criminal justice system, no matter the offense committed. As such, the bills raised the age of who is considered an adult under the criminal justice system from 17 to 18 years old. The "Raise the Age" package of bills included:
House Bill 4133 – allows the Family Division of Circuit Court to continue to have jurisdiction over a person who is the subject of a juvenile/delinquency petition and to hear and dispose of that petition, even after the person's 18th birthday;
House Bill 4134 – revises the definition of "juvenile" to mean a person who is less than 18 years of age (instead of 17) who is the subject of a delinquency petition;
House Bill 4135 – the bill limits eligibility for placement under the Holes Youthful Trainee Act to an individual who committed a crime on or after their 18th birthday but before their 24th birthday;
House Bill 4136 – changes the definition of "minor" as an individual less than 18 years of age and requires the record of a minor to be destroyed with 28 days after they reach 18 (rather than 17);
House Bill 4142 – raises the age to "less than 18 years of age" instead of less than 17 years of age when a child must be taken immediately before the Family Division of Circuit Court when arrested;
Senate Bill 84 – amends the definition of "adult" in the Michigan Indigent Defense Commission Act;
Senate Bill 90 – raises the age in the definition of a "juvenile" in the Juvenile Code and raises the age from 16 to 17 for a person whose criminal case must be transferred to the Family Division of Circuit Court;
Senate Bill 93 – previously, to meet the definition of "public ward" a court had to acquire jurisdiction over the youth before the youth's 17th birthday. This bill raises the age to apply to the court's obtaining jurisdiction over the youth to before their 18th birthday;
Senate Bill 99 – for violations of a personal protection order related to domestic violence or stalking, a person under 18, instead of 17, who is the subject of the order is subject to dispositional alternatives listed in the Juvenile Code. The bill also states an individual 18 years of age and older, instead of 17 and older, is subject to criminal contempt of court;
House Bill 4140 – prohibits confining a juvenile under the age of 18 (raised from 17) who was taken into custody or detained, in any police station, prison, jail, lock-up, or reformatory, eliminates a provision allowing the Family Division of Circuit Court to commit a child at least 17 years old to a county jail within the adult population for violating a personal protective order, and raises the age from under 17 years old to under 18 in a provision that allows the Family Division to incarcerate a juvenile in a county jail for up to 30 days in a room or ward out of sight and sound from adult prisoners for certain violations of probation;
House Bill 4143 – prohibits a child under 18 (raised from under 16) while under arrest, confinement, or conviction for a crime, from being placed in an apartment or cell of a prison or place of confinement with adults and also from being transported in any vehicle used to transport inmates with adults charged with or convicted of a crime;
House Bill 4145 – allows a juvenile or individual less than 18 years old (instead of 17) who is under the jurisdiction of the circuit court for committing a felony to be confined in the county jail pending trial, if they are physically separate from adult prisoners and the county sheriff has given prior approval;
Senate Bill 97 – revises provisions within the Juvenile Code pertaining to the detention or incarceration of juveniles under 17 years old to instead apply those under 18;
Senate Bill 100 – grants the Family Division of Circuit Court exclusive, original jurisdiction over a juvenile under the age of 18 (instead of 17), including truancy, running away from home, and disobedience to their parents or guardians;
House Bill 4443 – allows a prosecutor to file a complaint and warrant with a magistrate in district court charging a juvenile 14 years or older but less than 18 (instead of 17) believed to have committed a specified juvenile violation (aka an automatic waiver);
House Bill 4452 –specifies that the circuit court has jurisdiction to hear and determine a specified juvenile violation if committed by a juvenile 14 years of age or older and under 18 (instead of 17);
Senate Bill 101 –revises how funding is provided to counties related to providing juvenile justice services; and
Senate Bill 102 – creates the Raise the Age Fund, which will reimburse a county, court, or tribe for costs related to providing services under the Raise the Age legislation that are not eligible for reimbursement from the Child Care Fund.
Estimates show that Michigan can reduce the number of youth being charged as adults across the country from 76,000 to 40,000 by "raising the age" from 17 to 18.
---
Future of Criminal Justice Reform in Michigan
Michigan's state House and state Senate are both scheduled to convene in December for three weeks of a lame-duck session. This year's lame-duck session will likely be dominated by COVID-19 related issues, but could we see lawmakers take up additional criminal justice reform measures? Earlier this week a bipartisan group, including the ACLU of Michigan and Americans for Prosperity, came together in calling for Michigan lawmakers to pass the final bills of a criminal justice reform effort.
While lawmakers have already sent about two dozen criminal justice reform bills to Governor Whitmer's desk, eighteen bills still need work between the House and Senate. These eighteen bills are part of a Justice Reform Package being presented, which addresses issues related to driver's license suspensions, mandatory minimum sentencing, case initiation, sentencing, probation, racial justice and fairness.
Michigan's next legislative session is scheduled to begin the second Wednesday in January, per the state Constitution.
---