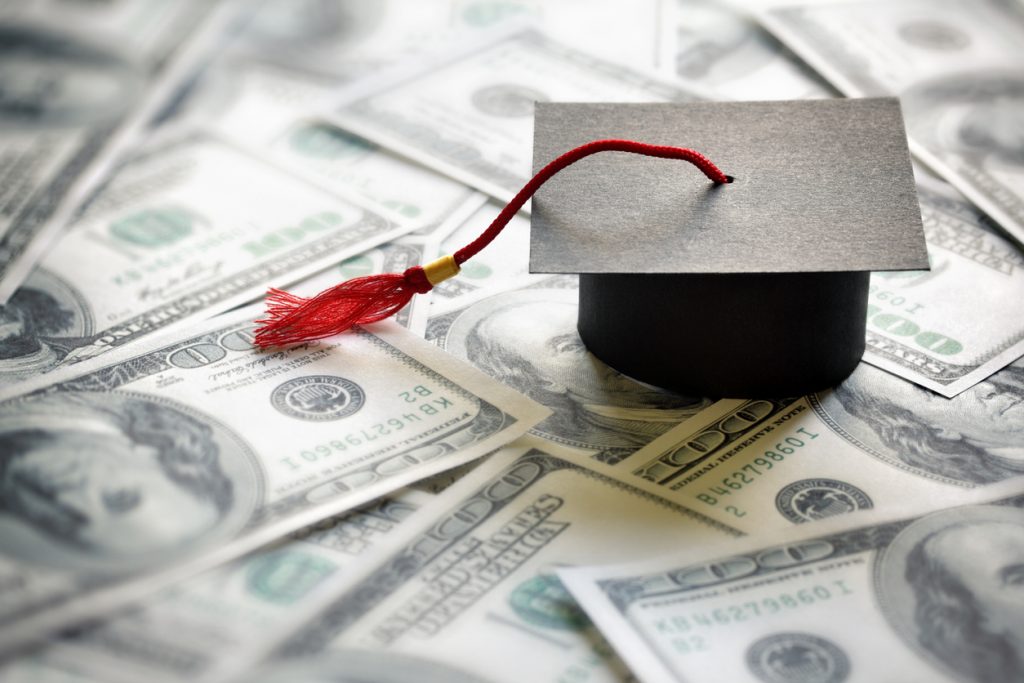 Over the last few years, there has been much discussion around student loans and the possibility of broad student loan forgiveness, particularly amid the COVID-19 pandemic.  As noted in our previous student loan forgiveness update, one of former President Donald Trump's last acts before leaving office was to extend the pause on federal student loan payments through January 31, 2021. One of President Joe Biden's first acts upon taking office was to extend that pause even further.
---
Student Loan Debt: By the Numbers
According to one source, student loan debt in the U.S. is now at $1.749 trillion.  The average federal student loan debt balance per person is $37,113, including private loan debt that can increase to as high as $40,904.  It is further estimated that 43.4 million borrowers have federal student loan debt, and the average public university student borrows over $30,000 in attaining a bachelor's degree.
According to an analysis by the Federal Reserve Bank of New York, nearly 37 million borrowers have not been required to make any payments on their student loans since March of 2020.  The total amount of waived payments is estimated to be worth $195 billion.  Further, most borrowers made no payments during the pandemic era forbearance period.
---
State Action
States have looked to take a more targeted approach to student loans.
In New York, S5794 would establish a Student Loan Borrower Bill of Rights to protect borrowers and ensure student loan servicers act more as loan counselors than debt collectors.
Some Minnesota lawmakers also hope to implement a Student Loan Borrower Bill of Rights.  Under SF 1502, a student loan servicer must not:
Attempt to mislead the borrower;
Engage in unfair or deceptive practices;
Knowingly or negligently misapply student loan payments or provide inaccurate information to a consumer reporting agency;
Fail to report payment loan information to consumer reporting agency;
Refuse to communicate with an authorized representative of the borrower;
Violate laws; or
Misrepresent the availability of student loan forgiveness for which the servicer has reason to know the borrower is eligible.
In Washington, Gov. Jay Inslee recently signed legislation establishing a state student loan program.  Under HB 1736, the Washington Student Achievement Council (WSAC) must administer the Washington Student Loan Program in consultation with the State Treasurer and State Investment Board.  The below program features must be included in the program:
A low-interest rate that is below current federal subsidized student loan interest rates, with one option being a 1 percent interest rate;
The distribution of loans between graduate and undergraduate students; loan terms and rules, including loan limits, grace periods, and minimum postsecondary enrollment standards;
Terms and administration of repayments, including repayment options, income-based repayment plans, and loan forgiveness;
Types and characteristics of borrowers permitted to participate in the program; and
An appeals process that resolves appeals within 90 days of receipt
---
Recent Federal Action
The U.S. Department of Education announced on April 6, 2022, another extension of the pause on student loan repayment, interest, and collections through August 31, 2022.  In the announcement, the Department noted that they had provided over $17 billion in targeted loan relief to more than 700,000 borrowers in the last year.  President Biden faces additional pressure from fellow Democrats and various advocacy groups to take further actions, such as broadly canceling $50,000 of student loans per borrower.  President Biden himself, in the past, has called on Congress to pass legislation canceling $10,000 per borrower.
Action taken over the last year by the current Administration includes:
Revamping the Public Service Loan Forgiveness program in October, which has already allowed the Department to identify more than 100,000 borrowers eligible for $6.4 billion in loan relief. As part of that effort, the Department implemented a Limited PSLF Waiver to count all prior payments made by student borrowers toward PSLF, regardless of the loan program. Borrowers working in public service that have not yet applied for PSLF should do so before October 31, 2022, and can find out more at StudentAid.gov/PSLF.
Providing $7.8 billion in relief for more than 400,000 borrowers with a total and permanent disability.
Approving $2 billion in borrower defense claims to approximately 107,000 borrowers, including extending full relief to approved claims and approving new types of claims.
Providing $1.26 billion in closed school discharges to 107,000 borrowers who attended the now-defunct ITT Technical Institute.
Helping 30,000 small business owners with student loans seeking help from the Paycheck Protection Program.
---