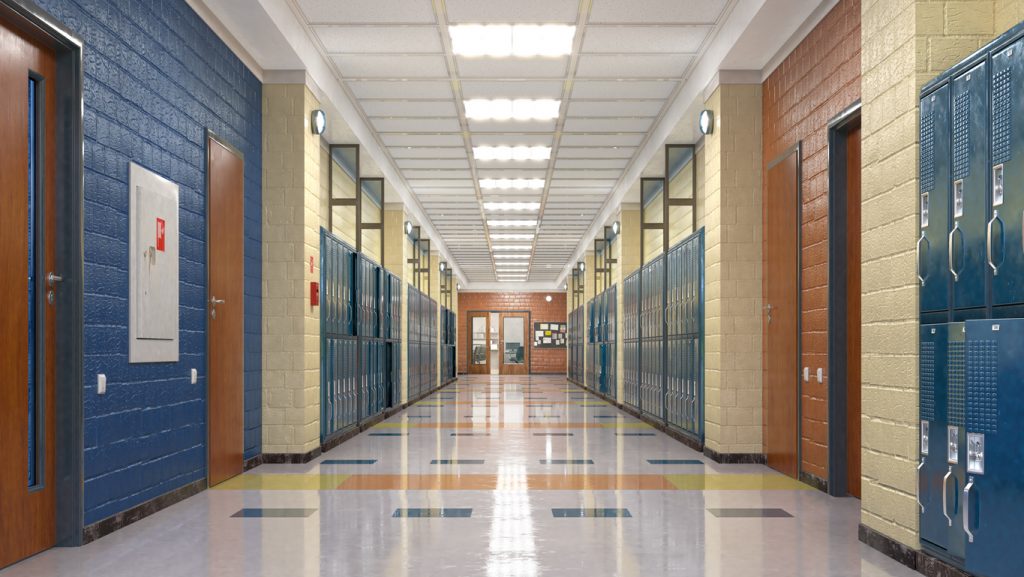 Security and safety protocols in schools have become an increasingly talked-about policy initiative in recent years. The spread of COVID-19 in schools and repeated school shootings have focused significant legislative attention on school security. States like those below have implemented extensive measures to mitigate the risks to students while in school.
---
Colorado
Colorado Governor Jared Polis signed HB1120 into law on May 19, 2022. The law creates a school security disbursement program to improve security measures within public schools across Colorado. Schools may use disbursements for (a) the construction of a facility or vehicle within a school which serves as a method of security, (b) threat assessment training for staff, or (c) training for peace officers who will work at a school.
---
Virginia
Virginia Governor Glenn Youngkin signed HB1129 into law on March 11, 2022. The bill was introduced in the House on January 12 and passed the legislature in March. The bill requires school boards to communicate with designated chief law-enforcement officers when conducting school safety audits. The legislation also requires the Virginia Center for School and Campus Safety to compose a protocol for completing these audits. The law requires all school personnel to review these audits. Finally, the law requires all school boards to develop outlines for school crisis, emergency management, and medical emergency response plans.
---
Michigan
Michigan Governor Gretchen Whitmer signed HB5701 into law on March 23, 2022. The bill was introduced into the House in January by State Representative Scott VanSingel and passed the legislature in March. The bill regulates any construction or installation of certain security devices in schools or buildings used for school-related activities and purposes. The regulations aim to ensure that all devices school use for security, such as temporary locks, are up-to-date and in line with safety protocols.
---
Florida
Florida Governor Ron DeSantis signed H1421 into law on June 7, 2022. This law implements several school safety and security recommendations by the Marjory Stoneman Douglas High School Public Safety Commission. The law requires the State Board of Education to implement school emergency drills regulations and the Department of Education to publish reports on school safety and environmental incidents annually.
---