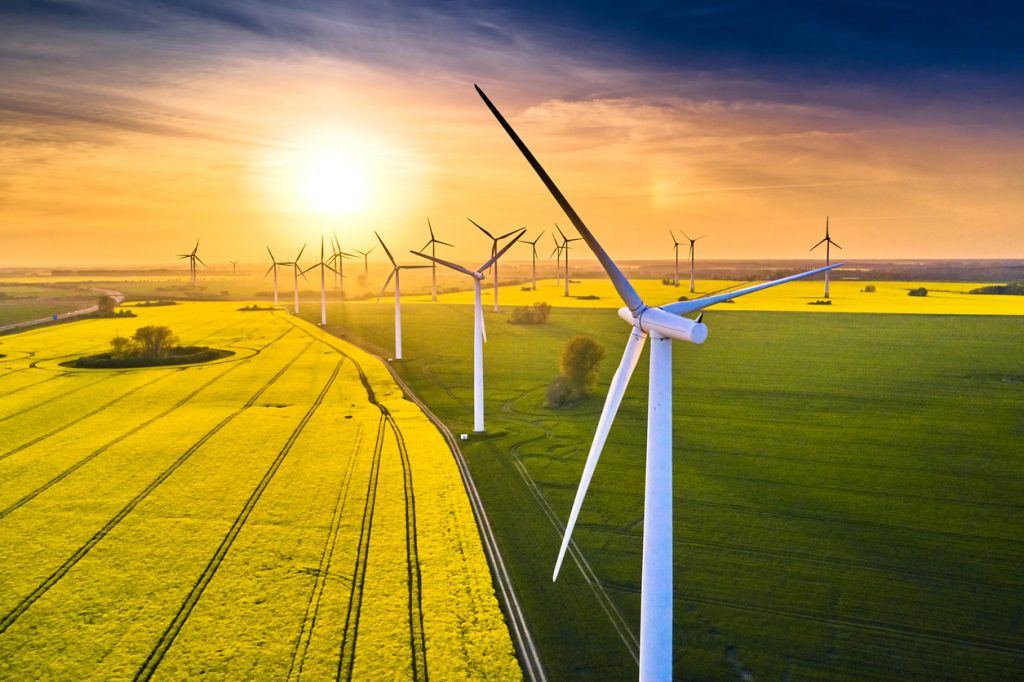 Many states are considering improving power system resiliency to reduce electrical outages. Several state legislatures are discussing offshore wind energy as a new way of increasing energy sector jobs while simultaneously building a more resilient, reliable domestic energy system. Currently, wind energy makes up only 9.2% of the United States' total utility electricity generation. State legislatures are considering bills to grow the wind energy industry's role in electricity generation.
---
Indiana
On March 11, 2022, Indiana Governor Holcomb signed SB411, establishing standards to help Indiana communities prepare to support wind or solar energy projects. These standards include setback requirements, height restrictions, shadow flicker limitations, signal interference, sound level limitations, wind turbine light mitigation technology, repairs to drainage related to infrastructure, and project decommissioning. Counties have the choice to volunteer to participate in these renewable energy programs. If they choose to do so, the Indiana Economic Development Corporation certifies these communities as suited for wind or solar energy projects based on the community's standards.
---
Kansas
The Senate Federal & State Affairs Committee considered SB279 beginning in February 2022. The bill would restrict wind energy siting, requiring that farms be built on land zoned as industrial. Currently, only half of the counties in Kansas are zoned as industrial, and this legislation would require more countries to get zoning to keep their wind farms. These restrictions would significantly impact Kansas' wind energy production, as it ranks as the second highest wind energy producing state in the United States. After a couple of hearings in the Committee on Utilities, this bill died in committee on May 23, 2022.
---
Louisiana
State Representative Orgeron introduced an energy production resolution, HR25, on March 28, 2022. The House adopted the resolution in early May 2022. The resolution urged the Louisiana Public Service Commission to research benefits, feasibility, costs, and methods for offshore wind energy development by 2026. Such energydevelopment is a potential source of local and state revenue and a source of new economic opportunities for the state.
---
Maine
On July 7, 2021, Governor Mills signed LD1619, prohibiting new offshore wind projects in state waters but encouraging these projects in federal waters in the Gulf of Maine. This bill reserves state waters for fishing and recreation—a crucial component of Maine's lobster fishing industry—while supporting the creation of a robust offshore wind industry. The governor's Energy Office discussed the bill with several fishing, wildlife, and environmental organizations to pursue offshore wind energy with a comprehensive plan. Maine seeks to grow its offshore wind energy industry to achieve its goal of using 100 percent renewable energy to fight climate change.
---
Rhode Island
Governor Daniel McKee signed S2583 on July 7, 2022. The law seeks to grow Rhode Island's offshore wind energy resources. The measure requires the procurement of 600 to 1,000 MW of newly developed offshore wind capacity in the state. Rhode Island Energy, the leading utility company in the state, should offer the procurement by mid-October. Rhode Island aims to use 100 percent renewable energy sources by 2033. By adding offshore wind energy capacity, the state should be able to achieve this goal and reach its climate emissions reduction target.
---