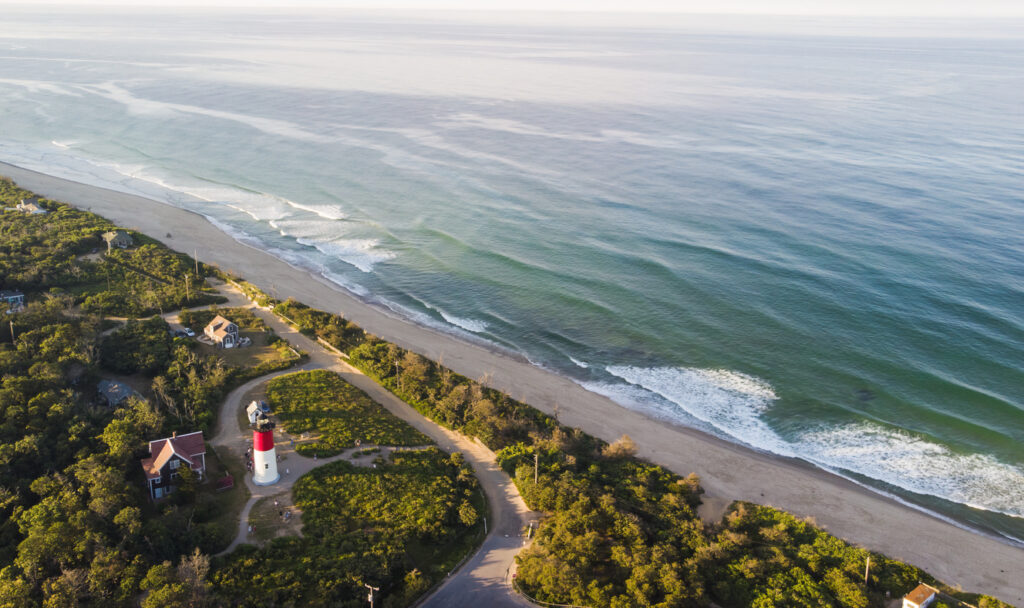 In recent years, many state legislatures have pursued a variety of policy decisions to protect coastal ecosystems. Many states have enacted laws and regulations to manage coastal development and protect natural habitats. These laws may limit the types of development that can take place in sensitive areas, establish setback requirements, and require permits and environmental impact assessments for new projects. Some states have established marine protected areas (MPAs) to conserve critical habitats and species. These areas may restrict or prohibit certain activities, such as fishing or oil and gas exploration, in order to allow ecosystems to recover and thrive. State governments can also set water quality standards for coastal waters to protect human health and aquatic ecosystems. Standards may address issues such as nutrients, pathogens, and toxic contaminants, and may include limits on discharges from industrial facilities and sewage treatment plants.
Coastal ecosystems are particularly vulnerable to the impacts of climate change, such as sea level rise and ocean acidification. States are developing adaptation plans that address the unique challenges facing their coasts, such as restoring wetlands and other natural buffers, and relocating infrastructure and communities away from vulnerable areas. Many states also provide funding and grants to support conservation and restoration efforts. These funds may be used for projects such as habitat restoration, invasive species control, and beach cleanup.
In 2023, several states have proposed additional legislation incorporating aquaculture into coastal protection strategies, citing such benefits as improving food security, nutrition, food production, clean waterways, and economic growth.
---
California: Sea Urchin Regulations
In California, SB500 was introduced in mid-February. The bill would reevaluate increase assessments that can be levied upon capturing sea urchins, fines, and markers for boundaries in the state fishing areas. It would also require the Department of Fish & Wildlife to adopt regulations related to commercial sea urchin diving permits, and to the vessels used to commercially fish for sea urchins. The bill would additionally require the Department of Fish & Wildlife to adopt regulations regarding the marking and color coding of lines used in state managed fisheries.
---
Hawaii: Prohibit Commercial Harvesting of Aquatic Life
SB505 and its companion HB910 were initially introduced in January of 2023. These bills would prohibit the harvesting of aquatic life for commercial aquarium purposes, regardless of the method of collection. This was in response to the growing concerns of the effects on their reefs due to climate change. Yet, the recommendation for the bill to be passed unamended was not adopted at the public decision hearing in February.
---
Maryland: Restorative Aquaculture Pilot Program
Introduced in February 2023, the Natural Resources – Restorative Aquaculture Pilot Program (SB0434) would require the Department of Natural Resources to establish a restorative aquaculture pilot program to provide financial incentives to holders of aquaculture leases. The focus was on aquaculture of oyster restoration sanctuary projects and shellfish seed planting. The bill passed the senate unanimously in early March 2023.
---
Virginia: Oyster Replenishment Fund
In the 2023 legislative session, lawmakers passed HB 1438. The bill adds the recycling of oyster shells to the list of eligible activities to receive funding from the Oyster Replenishment Fund. Additionally, the bill would allow the fund to be used for the encouragement of oyster shell donations for oyster replenishment projects. The tax credit is meant to be an incentive for the restaurants to keep oyster shells instead of throwing them away. The shells can be collected by local nonprofits for restoration projects and aquacultures to build up reefs that baby oysters can cling to. The governor has until March 27, 2023, to act on the bill.
---