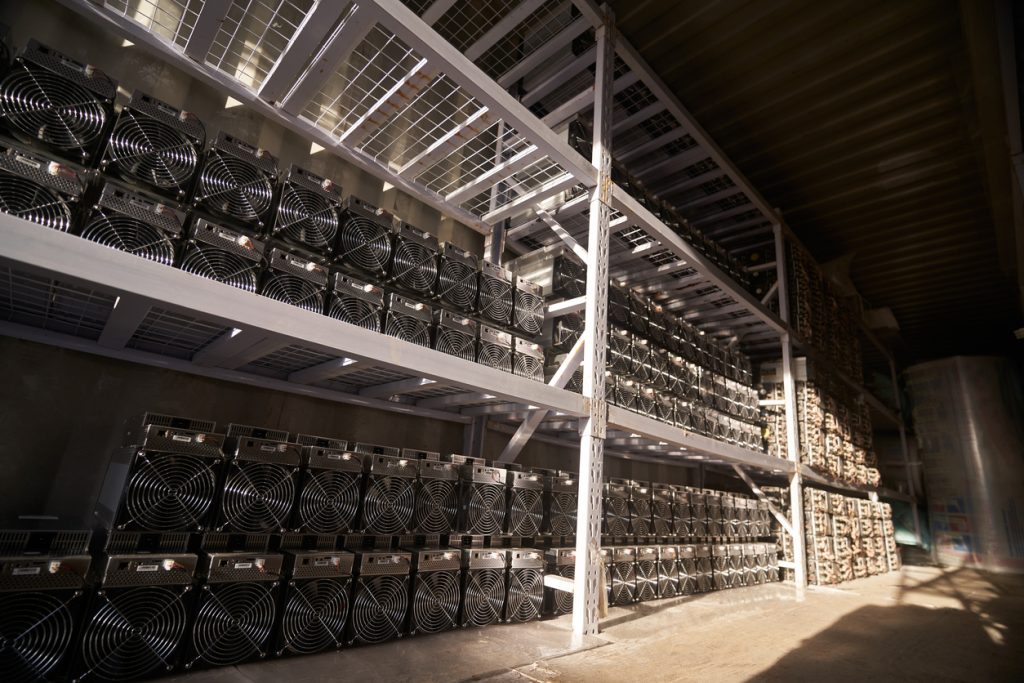 This year has seen many states look at the possibility of regulating cryptocurrency amid its growing use and popularity. Recently, the topic of crypto mining has come to the forefront of the debate on how to regulate cryptocurrency. Notably, in May, the New York State Legislature passed a first-of-its-kind bill in the United States to place restrictions on energy-intensive crypto mining. The bill would establish a two-year moratorium on cryptocurrency mining operations that use proof-of-work authentication methods to validate blockchain transactions.
---
What is Proof-of-Work?
According to Forbes, proof-of-work is the mechanism to determine which miners are allowed to handle the task of verifying new data. The proof-of-work exists to allow anonymous users to trust one another, allowing a currency to function in a decentralized network. The proof-of-work algorithm ensures that blocks took a certain amount of computational power to form, allowing users to process a block of transactions.
---
New York
Environmentalists are encouraging New York Governor Kathy Hochul to sign the legislation, arguing that the crypto mining operations running their own natural gas-burning power plants impact the state's long-term climate goals. They worry that fossil fuel plants in New York could be converted into crypto-mining operations. Supporters of the cryptocurrency industry argued that the bill unfairly targeted them, omitting other fossil fuel uses. Furthermore, crypto advocates argued it would hurt the state's long-term economic development.
According to an article from the New York Times, crypto industry members are concerned that New York's legislation could become a blueprint for other states. "Other blue states could potentially introduce legislation like this, based on the efforts of the environmental lobby," said John Olsen, the lead representative in New York for the Blockchain Association. Governor Kathy Hochul is up for re-election this year and has not said whether she will sign the bill.
---
Georgia
Georgia lawmakers introduced HB 1342 this year to address crypto mining and the state's sales tax. Specifically, the bill would exempt the sale or use of electricity used in the commercial mining of digital assets. The bill defines "commercial mining of digital assets" as the process where blockchain technology is used to mine digital assets for commercial purposes. The bill further defines "digital assets" as a type of virtual currency that utilizes blockchain technology and can be digitally traded and converted or exchanged for legal tender.
---
Pennsylvania
In the Keystone State, outgoing Pennsylvania Senate President Pro Tempore Jake Corman announced plans to create a task force to study how federal policy towards cryptocurrency could benefit the Commonwealth. "Digital assets like Bitcoin are here to stay, and it is only a matter of time before Congress takes action to regulate their use nationwide, Corman said. "While we await further guidance from the federal government, it makes sense for Pennsylvania to do our due diligence so we are ready to take advantage of the economic opportunities that will open up," Corman said.
Corman also noted that Pennsylvania could be a convenient location for crypto mining because of the abundant energy available. Corman's position contrasts sharply with the legislation passed in New York, foreshadowing a potential partisan split on the issue moving forward. Corman's task force includes the State Treasurer, representatives from Pennsylvania's significant public employee pension funds, and other policy experts.
---