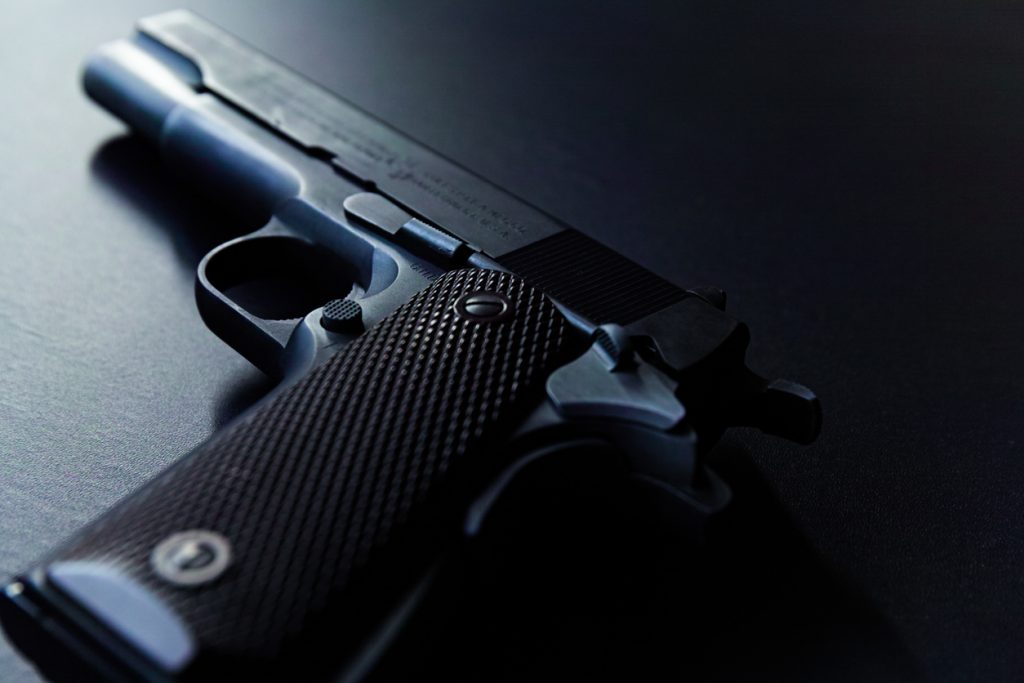 In the past, we've examined gun legislation at both the state and federal levels. In the wake of the recent shooting at a Texas elementary school that left 19 students and two teachers dead, there has been a lot of discussion around gun legislation in states across the country.
---
Arizona
In May of 2021, Governor Doug Ducey (R) signed legislation, Senate Bill 1382, which prohibits the State of Arizona and all entities of the state from suing a member of the firearms industry for lawful design, marketing, distribution, and sale of firearms and ammunition to the public. The enacted bill also prohibits a civil action from being brought against a manufacturer or seller of a firearm or ammunition or related trade association for damages resulting in the criminal misuse of the firearm or ammunition. The legislation further shields manufacturers or sellers of firearms and ammunition from civil action for damages resulting from the criminal mistreatment of said firearm or ammunition.
This session, there has been numerous pieces of gun legislation introduced. HB 2448 would add a mandatory waiting period after the purchase of a firearm. Under the legislation, it would be unlawful for a retailer to deliver a firearm before the expiration of a mandatory waiting period, which is defined as three days after the purchase of a firearm (excluding weekends and legal holidays). A violation of the bill would result in a Class 6 Felony.
Another gun-related bill introduced by Arizona lawmakers this year is HB 2582, which would stipulate that a person shall not store or keep a firearm or ammunition in any residence under their control unless they either keep the firearm and/or ammunition in a securely locked box or equip with a device that keeps the firearm inoperable without a key or combination, or carries the firearm and/or ammunition on their person or within a close proximity to themselves so they can easily retrieve and use the firearm as if it were carried on their person. A violation of this bill would subject someone to a civil penalty of at least $1,000.
---
California
Governor Gavin Newsom (D) and California legislative leaders announced recently that they would expedite "commonsense gun safety laws" to protect people from gun violence. Newsom committed to signing the below gun bills:
AB 2571 – Restricts advertising of firearms to minors;
AB 1621 – Restricts "ghost guns" and the parts and kits used to build them;
SB 1327 – Creates private right of action to limit spread of illegal assault weapons and ghost guns; and
AB 1594 – Allows governments and victims of gun violence to sue manufacturers and sellers of firearms.
---
New Jersey
Governor Phil Murphy (D) reiterated his call for the legislature to pass a comprehensive gun safety legislative package he proposed over a year ago. Murphy specifically called for lawmakers to take action on the following legislation:
A-993 – would require completion of a firearm safety course to receive a permit to purchase a gun or receive a firearm ID card.
A-2215 – under the bill, gun owners would be required to store guns in a lockbox or gun safe. (For reference
S-1416 – would revise the definition of "destructive device" under New Jersey law so that it includes weapons of .50 caliber or greater.
A-1179/S-1204 – would require firearm owners who move to New Jersey to obtain a firearm purchaser identification card (FPIC) and register their firearms within 60 days of residing in this State.
A-509/S-504 – would raise from 18 to 21 the age at which a person is eligible to receive a firearms purchaser identification card used to purchase shotguns and rifles.
A-1302 – would require manufacturers or dealers of handgun ammunition to keep a detailed electronic record of ammunition sales, and report ammunition sales to the State Police.
S-1462/A-2216 – would require within a year that firearm manufacturers incorporate microstamping technology into new handguns sold in New Jersey, providing law enforcement with a tool to quickly link firearm cartridge casings found at the scene of a crime to a specific firearm, without having to recover the firearm itself.
Other gun bills pending in the legislature include A-112, which would authorize chiefs of part=time municipal police forces to issue firearms ID card and handgun purchase permits, A-123 which would clarify the definition of "reasonably necessary deviation" when legally transporting firearm or weapon in motor vehicle, and A-150 which would provide that a school district may not prohibit an active or retired law enforcement officer or registered security officer from carrying a firearm in performance of their school security duties if authorized under State law to carry.
---
Pennsylvania
Governor Tom Wolf (D) recently called on the GOP controlled legislature to pass legislation to prevent gun violence. Different gun bills Wolf is advocating for includes the following:
Require reporting for lost and stolen guns within 72 hours;
Close loopholes and require background checks on all gun sales;
Require safe storage of firearms to keep guns out of the wrong hands to prevent accidental injury/death and suicides; and
Red flag laws.
Recently, Wolf has vetoed two separate gun bills, House Bill 979 and Senate Bill 565.
HB 979, pre-emption legislation, would have provided that a person adversely affected by any manner of ordinance, resolution,
rule, practice, or other action promulgated or enforced by a county, municipality, or township in violation of the limitations placed by the state on the regulation of firearms and ammunition by municipalities may seek declarative and injunctive relief, as well as damages. The bill would have also made clear the intention of the General Assembly to be the sole regulator of firearms, ammunition, magazines, accessories, firearm components and ammunition components in Pennsylvania.
SB 565, a "constitutional carry" bill, would have eliminated the requirement to obtain a license before carrying a concealed firearm in Pennsylvania. However, an optional license to carry firearm would be made available for reciprocity purposes in other states.
---