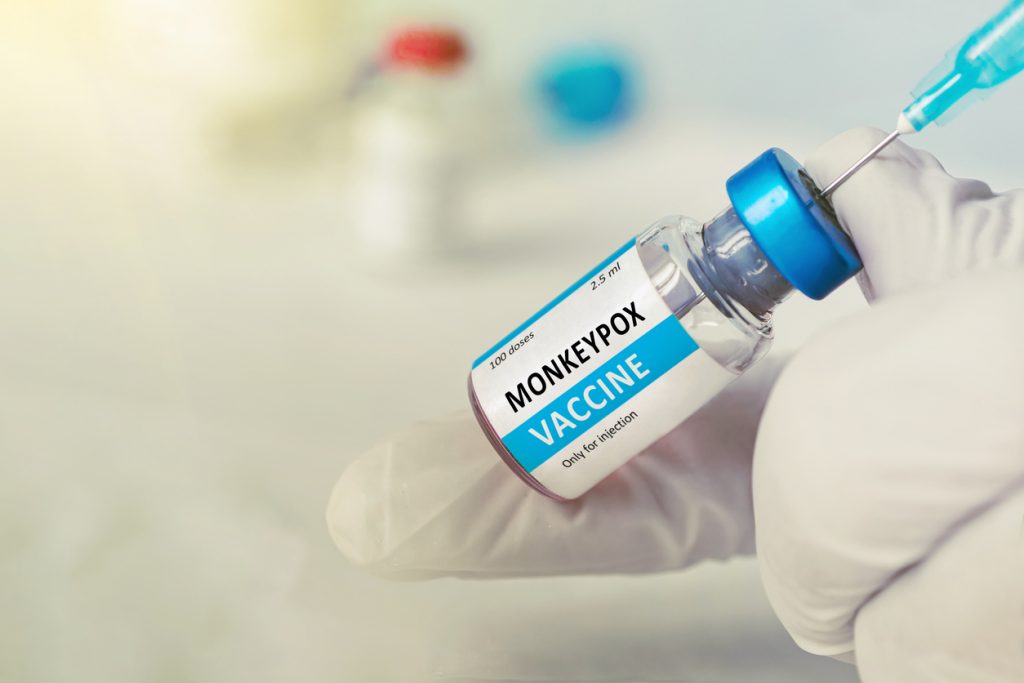 Just as the risk of contracting COVID-19 begins to abate, U.S. states and municipalities are facing another virus. On July 23, 2022, the World Health Organization announced an outbreak of the monkeypox virus. Domestically, the monkeypox virus cases have arisen in areas of highly populated cities across the United States, like New York and Los Angeles. The virus is similar to smallpox, with a lower risk of fatality. The effects of the disease range from flu-like symptoms like a fever and chills to skin lesions that are very itchy and irritating. Several states and municipalities are taking steps to combat the monkeypox virus in response to the public health emergency.
---
New York
New York City has taken steps to inform its citizens of the transmission and prevention of the virus as vaccines are starting to become available amongst the general population. To slow the spread of the disease, New York City has advised avoiding sexual intercourse with multiple or anonymous partners and reducing the number of partners, especially those with unknown recent sexual history. The state has also set up testing sites where residents can call 311 or look at the NYC Health Map and find venues that test for monkeypox. As more information comes out about vaccines, we will begin to see what New York is doing regarding vaccinations. Right now, New Yorkers who have been exposed to monkeypox are eligible to receive the vaccine. New York is prioritizing Individuals with recent exposure to a suspected or confirmed monkeypox case within the past 14 days. Those at high risk of recent exposure to monkeypox, including gay men, members of the bisexual, transgender, and gender non-conforming community, and other communities of men who have sex with men. Moreover, individuals may be at risk of future exposure to infection with monkeypox, even though they are not at high risk of recent exposure to monkeypox. On top of this, New York State has been able to administer a limited supply of doses to counties such as Suffolk County, Westchester County, Nassau County, Saratoga County, Rockland County, and Sullivan County, all counties with confirmed cases.
---
California
California is home to more than 35 million people and has three of the most populated cities in the United States—Los Angeles, San Diego, and San Jose. The California Department of Public Health has implemented measures to ensure that residents know what to do in situations where individuals might be infected or exposed to someone who has monkeypox. Like many other states, they have issued guidance regarding the primary ways to treat and prevent virus transmission. As protection against monkeypox is becoming readily available, vaccinations are advancing as the federal government has allocated a limited number of JYNNEOS vaccines to Californians.
---
Ohio
Recently, Ohio reported the third death in the United States from monkeypox-related conditions. Although Ohio is not an epicenter of monkeypox like New York or California, it has recorded one of the few deaths in the United States. Columbus' public health division is working with local healthcare workers to protect the most at-risk members of their communities. In Columbus, vaccination clinics were open in late September with no appointment to Ohioans who identify as gay, bisexual, pansexual, queer, transgender, non-binary, or gender non-conforming or is a sex worker and have engaged in anonymous sex. Other cities in Ohio have taken a similar approach, like Columbus, in addressing those at high risk of contracting monkeypox. The city of Cincinnati has taken a tiered approach to categorize vaccination needs. The first tier is people at risk for occupational exposure and individuals identified as close contacts or direct exposures. The second is attendees at events/venues linked to known monkeypox transmission. The third is individuals likely to have prolonged intimate contact that would put them at higher risk of being exposed. The last tier is national or locally identified groups with a high risk of exposure.
---
Texas
In Texas, vaccination eligibility is very similar to the eligibility implemented by the federal government. To be eligible for a monkeypox vaccination, Texans must first have an increased risk of monkeypox, then be 18 years of age or older. From this prioritization are men who have sex with men and people who have had multiple or anonymous sex partners within the previous 21 days. Dallas also prioritized people with multiple or anonymous sex partners within the past 21 days. Those with a condition may increase their risk for severe disease if infected with the monkeypox virus, such as HIV, atopic dermatitis, or eczema as well as those diagnosed with these STIs HIV, chlamydia, gonorrhea, or early syphilis within the past 12 months. To date, Texas has received more than 56,000 doses of JYNNEOS. The state has not run into a situation where the monkeypox vaccine was unavailable for someone eligible to be vaccinated.
---