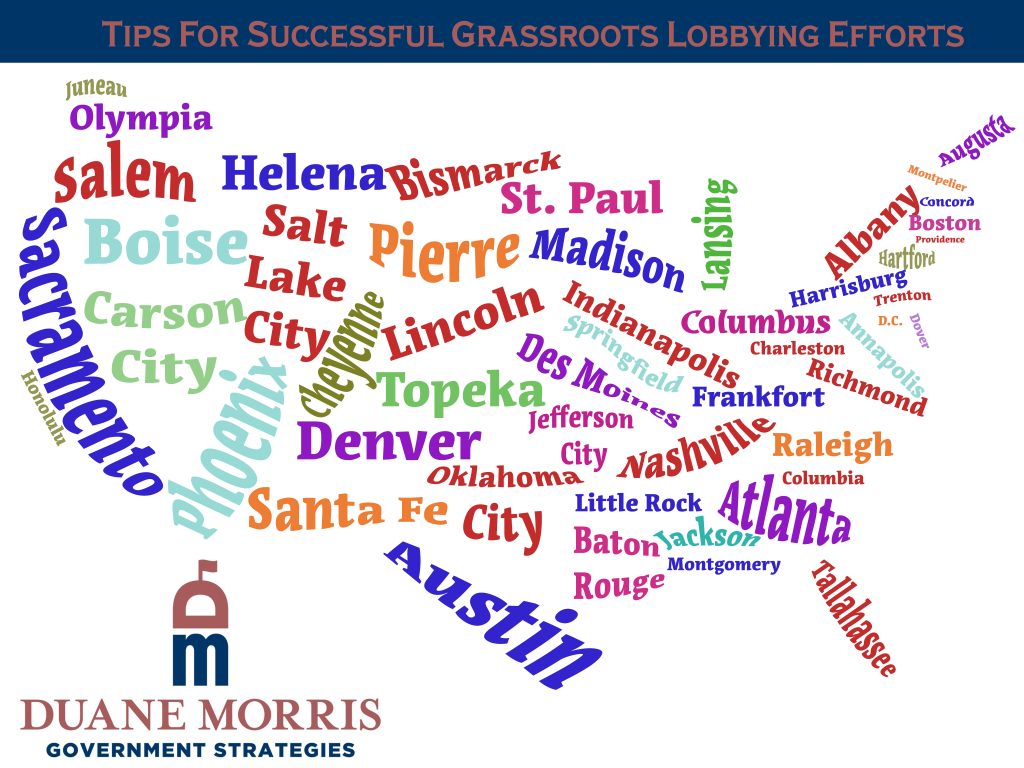 We have already gone over how to lobby during a pandemic and succeed at grant writing, but how can you be successful at your grassroots lobbying efforts? The first step is to understand what grassroots lobbying is. Unlike traditional lobbying, grassroots lobbying allows citizens to participate in the government process by advocating for issues that matter to their governmental representatives.
---
Clearly Define Your Message and Goals
As with standard lobbying efforts, begin by identifying the issue area most relevant to your organization. Local, state, or federal governments, in some way, affect your mission. Your leadership must determine the goal of grassroots lobbying efforts. What are you trying to accomplish, and more importantly, why?
---
Identify Your Voices For Your Grassroots Lobbying Efforts
One of the critical parts of any lobbying is figuring out who the best person is to advocate for you and your organization. Suppose individuals are willing to take on your message and fight for your objectives. In that case, you should make sure you identify why they are essential to the lawmaker you are advocating. Are they a constituent? Do they own a business in the legislator's district? Is there a local elected official like a mayor or member of a council that has an interest? What other constituencies or interest groups may be helpful?
Lawmakers, rightfully so, do what is best for their district. If a California lawmaker receives many letters, phone calls, and emails from Floridians, that does not carry as much weight as constituents with connections to their district.
---
Digital Tools in a Digital World
While technology has been quite prevalent in advocacy efforts in recent years, the use of digital advocacy has taken giant leaps forward during the COVID-19 pandemic. Town halls or in-person meetings may not be possible right now (at least in most places). Nevertheless, you can take your grassroots lobbying efforts virtually, just like traditional lobbying.
Do not be afraid of social media! Social media is a great tool. You will find most lawmakers not only have presences on different platforms (i.e., Facebook, Twitter, Instagram, LinkedIn, etc.) but are engaging on these platforms. In other words, you and your grassroots advocates can communicate with lawmakers on social media.
---
Personalize Your Message!
A straightforward way of communicating messages to lawmakers is using "form letters." Instead of being personalized, a form letter is the same template that can be used by dozens, hundreds, or even thousands, of individuals.
Lawmakers can get dozens, hundreds, or even thousands, of emails or letters on any particular issue. While having a general letter with boilerplate language may be helpful, lawmakers are more likely to respond to or take a letter seriously with a personalized touch. The more personalized and authentic you can make a letter or email, the better! Explain why the issue or bill is important to you specifically. Be different; no one wants to read the same letter repeatedly, so make yourself stand out from the rest.
---
Where Do I Start With Grassroots Lobbying?
Duane Morris Government Strategies is here to help you succeed at every step of this process. DMGS can make sure you know how to organize your grassroots lobbying efforts.  For more information, please contact us at emartins@dmgs.com or 609-577-3687.
---