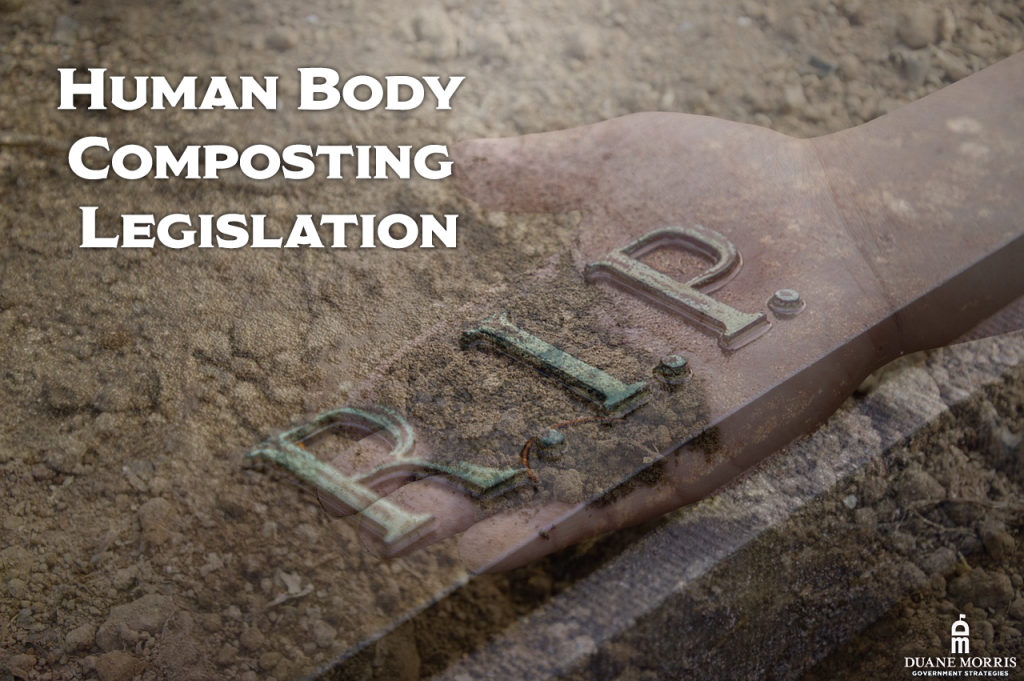 Colorado Governor Jared Polis signed SB21-006 into law earlier this year, making Colorado the second state to allow human body composting via human body composting legislation.  The human body composting legislation expressly authorizes human remains to be transformed to the soil using a container that hastens biological decomposition – called natural reduction.
The new bill updates various provisions of Colorado law that already deal with burial, cremation, internment, and entombment, to include natural reduction. Such provisions include statutes related to life insurance, preneed funeral insurance contracts, funeral picketing, litigation damages, vital statistics, firefight pension plans, and other various Codes and Acts.
Colorado's human body composting legislation also prohibits the selling or offering to sell of the soil, commingling the soil of more than one person without the consent of the person(s) with the right of final disposition unless the soil is abandoned, using the soil to grow food for human consumption, and commingling the human remains of more than one person without the consent of the person(s) with the right of final disposition within the container where natural reduction produces soil.
---
Washington State: First to Allow Human Body Composting
Washington Governor Jay Inslee signed SB 5001 into law in May of 2019, and the law became effective on May 1, 2020.
Under the new law, alkaline hydrolysis and natural organic reduction were added as acceptable reduction methods for handling deceased persons' bodies for disposition. Alkaline hydrolysis is the reduction of human remains to bone fragments and essential elements in a licensed hydrolysis facility using heat, pressure, water, and base chemical agents. On the other hand, a natural organic reduction is the contained, accelerated conversion of human remains to the soil.
The bill also requires a license or endorsement to operate a crematory or conduct a cremation, operate or conduct alkaline hydrolysis, operate or conduct natural organic reduction, or operate a natural organic reduction facility.
Since Washington's law took effect, three licensed (to compost human remains) businesses have transformed at least 85 bodies, and more than 900 people have signed up for the service.
---
Oregon: Another State to Pass Human Body Composting Legislation
In mid-June, Oregon Governor Kate Brown signed House Bill 2574 to legalize natural organic reduction.  The bill allows for the disposition of human remains through alternative authorized processes, including hydrolysis, natural organic reduction, and any other process the Mortuary and Cemetery Board approves.
Under the Oregon bill, a person may not operate a facility for the final disposition of human remains other than a cemetery or a crematorium unless they have a certificate of authority. Applications for such authority can be made through the State Mortuary and Cemetery Board.
Oregon's law will go into effect on July 1, 2022.
---
Delaware: Legislation Introduced
Delaware lawmakers introduced a piece of human body composting legislation in April. The bill would allow the process of natural organic reduction – or human composting – to be used in Delaware. The bill defines natural organic reduction as a process that uses large tanks or something like hold human remains together with straw, wood chips, or other natural materials for about 30 days. The composting process allows for human remains to be turned into a soil material which can then be provided to a deceased person's family.
The Delaware bill would take effect either from the date of the Act's enactment or notice in the Register of Regulations that final regulations to implement this Act have been adopted, whichever comes first.
Further, since the bill would expand the scope of an existing crime within the authority of the Court of Common Pleas, Family Court, or Justice of the Peace Court, a two-thirds vote of each legislative chamber is required for passage.
The bill has not received further action after being referred to the House Health & Human Development Committee.
---