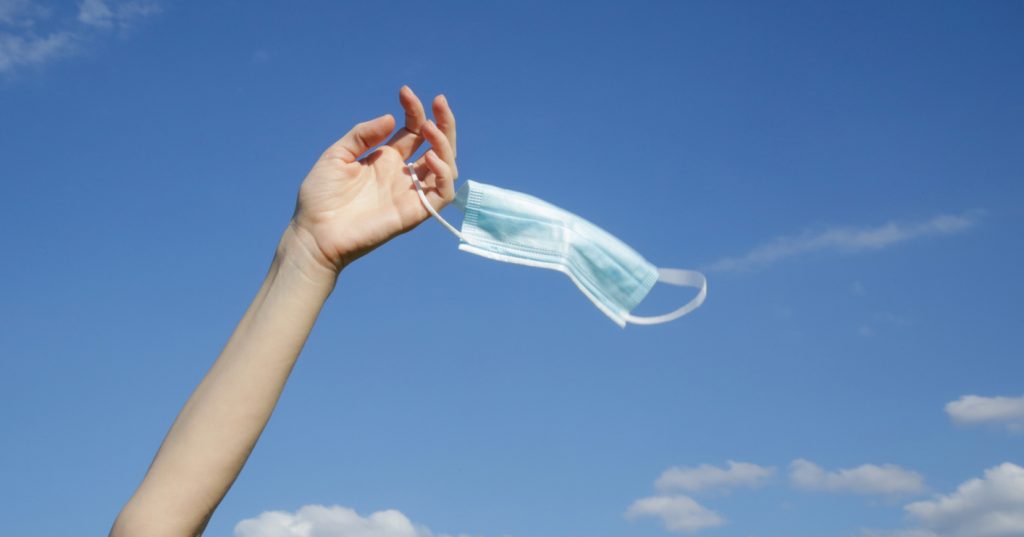 DMGS has previously reviewed state government public health measures, as they have imposed and rescinded masking requirements. Now, over two years into the pandemic and after various COVID-related emergency declarations being implemented, extended, ended, and renewed, governors and lawmakers around the country are revisiting masking. With overall vaccination levels continuing to creep higher and COVID cases declining in the last 30 days, many states are lifting their public indoor mask requirements. At least 11 states – mostly with Democratic governors – have announced rescinding some mask requirements, whether outdoor, indoor, in schools, or some combination of all three.
---
California
Californian officials in announced on February 7th that the state would lift its universal mask requirement for all indoor public places. The universal mask requirement will remain for specific, riskier settings such as nursing homes or public transit. Additionally, those not yet vaccinated must continue to mask in all public indoor settings.
While everyone in K-12 schools must wear masks indoors, state officials indicated that school masking requirements could eventually change.
---
Connecticut
On February 7th, Governor Ned Lamont announced consultation with the commissioners of the State Public Health and Education Departments in developing a plan to eliminate the statewide mask requirement for schools and childcare centers. Under the governor's plan, the current statewide mask requirement would expire on February 28th, at which point local officials would be able to make decisions on whether to require masks or not.
---
Delaware
Governor John Carney announced in early February that the state's universal indoor mask requirement would expire on February 11th. The governor extended the mask requirement for public and private K-12 schools and childcare facilities through March 31st. According to Carney, extending the school mask requirement through the end of March will give school districts sufficient time to consider localized needs for mask requirements.
---
Illinois
On February 9th, Governor JB Pritzker announced that Illinois would lift its statewide indoor mask requirement on February 28th. However, according to a press release by the governor's office, people must continue to wear masks where federally required (i.e., public transit and in high-risk settings), in all daycare settings, and P-12 schools, subject to pending litigation.
---
Massachusetts
Massachusetts' statewide mask requirement for K-12 schools has been extended three times since August 2021. However, Governor Charlie Baker announced last week that Massachusetts would end its school and childcare provider mask requirement on February 28th.
---
Nevada
Governor Steve Sisolak lifted the state's mask requirement. According to the governor, the state will no longer require masks in public places, including schools. However, employers, organizations, and school districts may continue to set individualized masking policies.
---
New Jersey
Governor Phil Murphy announced an end to the statewide universal school mask requirement, effective March 7th. The end of the mask requirement will also apply to childcare centers. However, school districts and childcare facilities may continue implementing masking policies after the statewide masking requirement ends in March.
---
Oregon
Oregon is set to end its universal mask requirement no later than March 31st. The state's epidemiologist announced that now is not the time to end the state's mask requirement given the current data around COVID-19 transmission, test positivity rates, and hospitalizations, but noted that current modeling and trends predict that lifting the masking requirement at the end of March would help avert significant outbreaks until then.
---
Rhode Island
On February 9th, Governor Dan McKee and the state's Health Department announced the lifting of Rhode Island's statewide school mask requirement on March 4th. The governor also announced lifting the state's indoor masking requirement on February 11th. After February 11th, businesses and venues may continue implementing individualized masking and vaccination policies. Schools are also allowed to implement local masking policies, as are cities and towns.
---