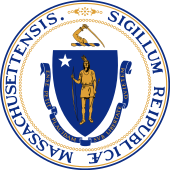 The General Court of Massachusetts, the state legislature, will consider adopting ranked-choice voting (RCV), after election reform advocates in the state collected over 80,000 signatures in support of the measure. If approved it would first be used in the 2022 elections, to choose candidates for both federal and state offices, including the governor. Ranked choice would not be used to elect a U.S. president or for municipal offices.
Ranked-choice voting (RCV) allows for the ranking of multiple electoral candidates to mitigate the spoiler effect of first-past-the-post polling. In primary and general elections, voters may rank candidates in order of preference. Votes are counted in multiple rounds until a candidate wins more than 50 percent of the vote. In Massachusetts, state and federal elections can often be decided by primaries with an abundance of candidates. In 2018, with 10 candidates running in the Democratic primary, Representative Lori Trahan (D-MA-03) won the nomination with just 22% of the vote.
If the legislature approves the measure, Massachusetts would join Maine in utilizing RCV in elections. Last year in Maine, Representative Jared Golden (D-ME-02) became the first person elected to Congress through ranked-choice voting. Golden emerged victorious from the instant runoff, which eliminated the two independent candidates and awarded their voters' second-preference votes to Golden. According to FairVote.org, which is promoting RCV nationally, the State of Maine and 20 U.S. municipalities utilize RCV.
If lawmakers do not approve the measure by May, the question of ranked-choice voting directly to voters as a ballot question in November 2020. Previously introductions of RCV in the legislature have not advanced, making a ballot measure likely.