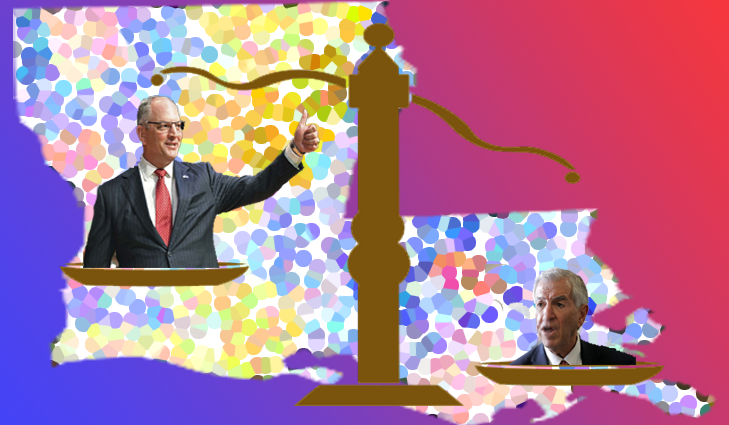 Louisiana Governor John Bel Edwards' victory demonstrated that it is possible for a Democratic governor to win in the Deep South against a candidate endorsed by President Trump. In the Bayou State, President Trump campaigned heavily for Republican contender Eddie Rispone. Trump headlined three rallies to try to drive turnout for Risponse, who framed his campaign as a referendum on the President.
In contrast, Governor Edwards ran on a record of autonomy from the national Democratic Party. Gov. Edwards has supported legislation to restrict access to women's reproductive healthcare as well as opposing calls for universal background checks for firearm sales. However, Gov. Edwards has also had bipartisan success in rescuing the State from a $2 billion budget deficit that he had inherited from his Republican predecessor. Gov. Edwards was also able to reach a bipartisan agreement on criminal justice reform in the state, expanded Medicaid in Louisiana, and granted local governments more authority over the state's industrial tax incentive program.
Emphasizing that record while President Trump rallied state Republicans for Rispone, Gov. Edwards won 51% of the vote. In the lead up to the 2020 election, Risponse's loss is the latest litmus test of President Trump's popularity in a heavily Republican state that he carried by 20 points in 2016. In a victory speech Saturday night in Baton Rouge, Gov. Edwards said, "the people of Louisiana have chosen to chart their own path," Edwards said. "As for the president, God bless his heart."
Gov. Edwards will continue to have to work with a Republican state House and Senate when state lawmakers will reconvene in spring of 2020. However, Republicans fell short of getting the two-thirds House majority needed to override a veto. Gov. Edwards will also be in office after the 2020 Census when the state legislature will draw new legislative district lines and will have the chance to veto if he disagrees with the new boundaries.