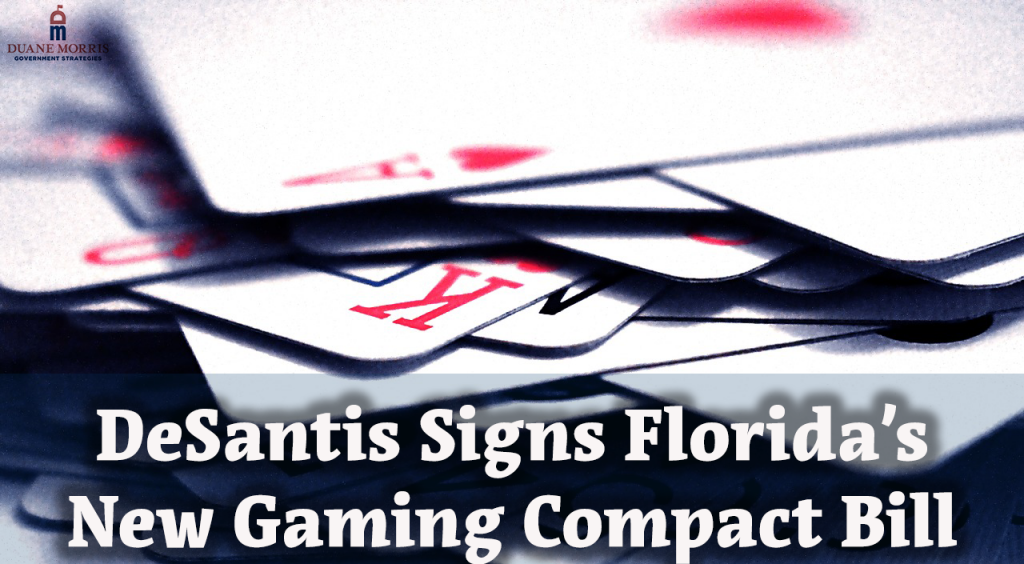 On April 23, Governor Ron DeSantis announced a gaming compact between Florida and the Seminole Tribe of Florida. The historic compact is to last 30 years. Florida's 2021 legislative session ended in April. However, House and Senate leaders called lawmakers back for a special legislative session beginning on Monday, May 17, to address Florida's new gaming compact and ratify and implement the new gaming compact provisions.
---
What is in the Bill?
State lawmakers introduced Senate Bill 2-A on May 14. Governor DeSantis signed the bill into law on May 25. The bill, which codifies the compact, includes a guaranteed minimum compact term payment of $2.5 billion for the first five years, no less than $400 million annually. The compact term ends July 31, 2051.
Florida's new gaming compact continues to allow the Seminole Tribe to conduct slot machine gaming and banking card games such as baccarat, chemin de fer, and blackjack at its gaming facilities and permits the Tribe to offer table games, including craps and roulette, as well.
The compact further authorizes sports betting on both professional and college-level sporting events by gamblers physically located in Florida who use a mobile or another electronic device, exclusively by and through sportsbooks conducted and operated by the Seminole Tribe. However, sports betting cannot commence until after October 15, 2021.
The compact also allows the Seminole Tribe to add up to three new facilities within its Hollywood Reservation.
Florida's new gaming compact also makes several requirements of the Seminole Tribe. The Tribe must pay an annual oversight assessment of up to $600,000 for the operation of the State Compliance Agency. Any additional tribal gaming facility would see the assessment increase by $150,000 each year per additional facility. The Tribe must also make an annual donation of $250,000 per gaming facility to the Florida Council on Compulsive Gaming.
The gaming compact shall become effective once approved by the Secretary of the U.S. Department of the Interior, as required by the Indian Gaming Regulatory Act of 1988 (IGRA).
---
Future of Florida's New Gaming Compact Remains Uncertain
Florida attorneys expect that opponents will file lawsuits despite the agreement between the state and the Seminole Tribe and the legislation's enactment. One lawsuit could question whether the compact violates Florida's constitutional Amendment 3, which bans gaming expansion without voter approval. Another lawsuit could question whether federal Native American gaming laws allow statewide online sports betting.