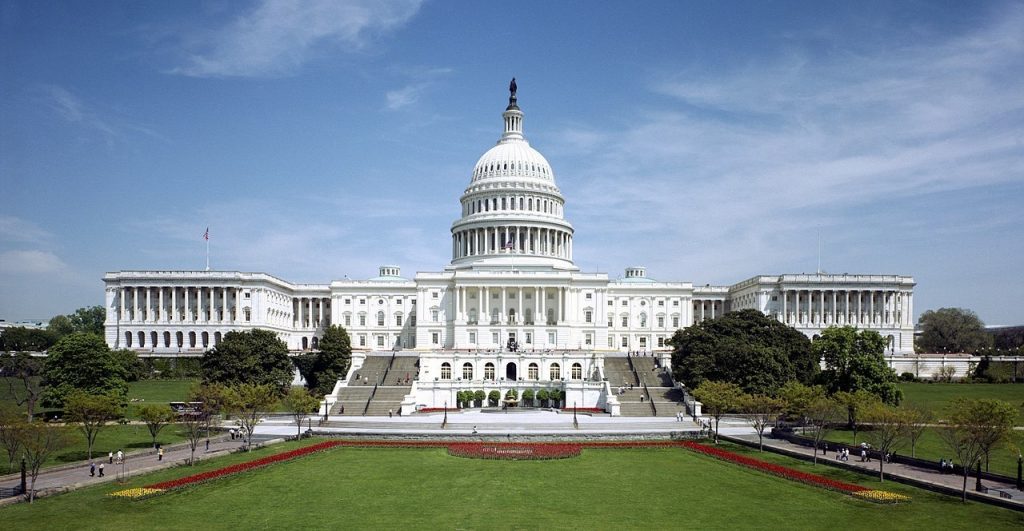 Democratic legislators in the House will be working on priorities for internet regulation and fiscal 2020 spending next week, while the Senate returns to confirm more of President Donald Trump's nominees under an expedited process after Senate Republicans jettisoned the Senate's deliberative process for executive nominees this week. The House could also take up legislation also supported by Senate tax writers to overhaul the IRS as tax day approaches April 15.
Net Neutrality
The House plans to vote next week on a bill that would restore net neutrality rules. The House Energy and Commerce Committee on Wednesday approved the bill in a Democratic 30-22 vote.
The measure (H.R. 1644) would restore the rules banning internet service providers such as AT&T and Comcast from blocking or slowing web traffic and prevent the Federal Communications Commission (FCC) from eliminating them. The House is likely to pass the bill from Rep. Mike Doyle (D-PA), but it is unlikely to see the light of day in the Republican-controlled Senate. A companion Senate bill (S. 682) by Sen. Edward Markey (D-Mass.) has not advanced.
Budget Caps
The House could also take up a measure that would raise spending caps for defense and domestic funds in fiscal 2020 and 2021. The House Budget Committee voted 19-17 on Wednesday to advance a bill (H.R. 2021) by Chair John Yarmuth (D-KY) that would raise the base defense and nondefense caps under the Budget Control Act (Public Law 112-25) each by equal amounts in fiscal 2020.
The House plans to hold a floor vote next Tuesday or Wednesday. That could be a close vote, with some Democratic amendments offered, as progressives complained during the committee markup that discretionary defense spending is still greater than what the government is spending on domestic programs.
Senate Continues Nominations
Senators return Monday to vote on President Trump's nominee to lead the Labor Department's Wage and Hour Division. Senate Majority Leader Mitch McConnell (R-KY) filed for cloture on Cheryl Stanton's nomination, limiting the Senate floor debate to up to two hours before a confirmation vote.
IRS Revamp
The House also plans to take up bipartisan legislation that would rework some IRS operations. The Ways & Means Committee on Tuesday approved H.R. 1957, a bipartisan, bicameral measure that is supported by the leaders of both tax-writing committees in Congress.
The tax administration bill would, among other changes, establish an Independent Office of Appeals for resolving taxpayer disputes, create an exclusion to shield low-income taxpayers from the IRS's private debt collection program, establish a higher penalty on taxpayers who file their returns more than 60 days after they are due, and modify the disclosure rules for whistleblowers.
The bill has already been vetted by lawmakers to the point that Senate Finance Committee Chairman Chuck Grassley (R-IA) said he may not bring it before his committee at all, letting it go straight to the Senate floor.