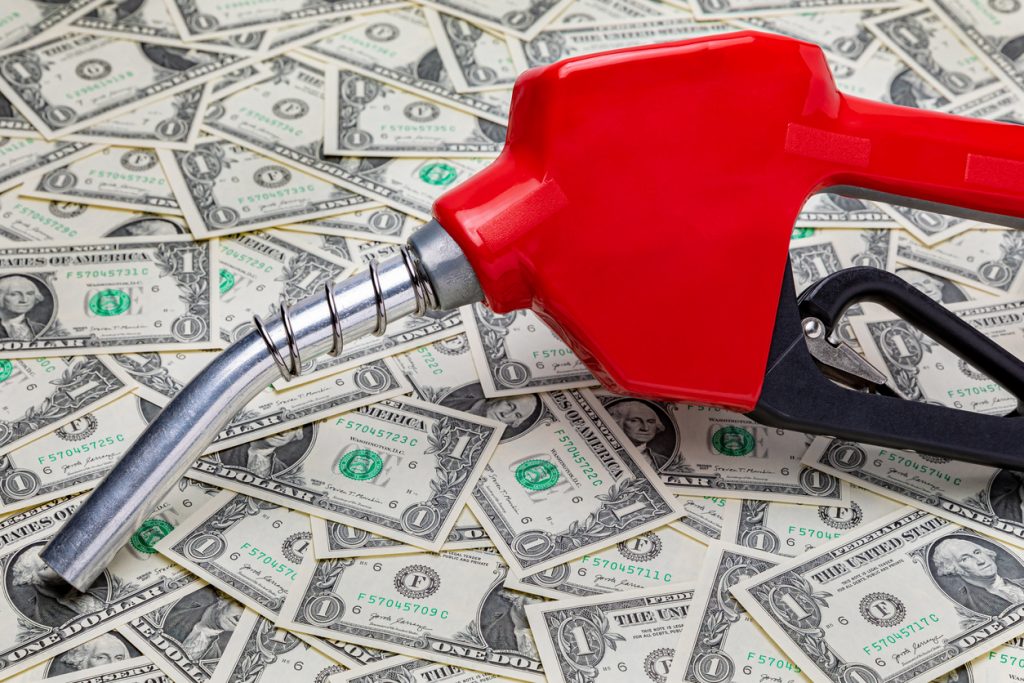 Gas prices in America are continuing to hit record highs, something we examined in March. As families across the country get ready to hit the road for their summer vacation, states are trying to provide some relief through gas tax suspensions or reductions, or even direct rebates.
---
New York
In April, the New York State Legislature passed its 2023 FY budget. The measure included a partial suspension of the state sales tax on gas purchases, amounting to 16 cents per gallon. Additionally, twenty-five additional counties are setting temporary additional caps. Twelve counties will only be taxing the $2 charged per gallon, and an additional thirteen counties are taking the first $3 charged per gallon. These caps will remain consistent regardless of the actual price. According to the American Automobile Association (AAA), the average price of a gallon of gas in New York on June 6th was $4.88 per gallon.
The tax suspension began on June 1st and will run through the end of 2022. Governor Kathy Hochul's office believes the measure will provide approximately $609 million in relief to New Yorkers.
---
Connecticut
In March, Connecticut lawmakers unanimously passed House Bill 5501, which suspended the state's 25-cent-per-gallon gas tax from April 1st through the end of June. Unlike New York, Connecticut's suspension did not apply to the purchase of diesel.
According to AAA, Connecticut's average gas price is $4.89 per gallon as of June 6th, slightly higher than the national average, compared to $4.23 per gallon a month ago.
---
Georgia
In mid-March, Georgia legislators passed HB304, suspending the state's 29.1-cent-per-gallon gas tax and 32.6-cent-per-gallon diesel tax through May. Estimating that it could cost the state up to $400 million, Governor Brian Kemp planned to use part of the remaining $1.25 billion surplus left over from last year's budget. On May 26th, Governor Kemp issued an executive order extending the suspension through July 14th.
According to AAA, as of June 6th, Georgia's average gas price was $4.29 per gallon, and $5.37 per gallon of diesel, both well below the national average.
---
Maryland
Maryland was the first state to suspend its gas tax temporarily on March 18th. Governor Hogan signed emergency legislation that suspended the state's 36-cent gas tax for 30 days through April 16th.
Marylanders also anticipate an automatic 18% increase in the gas tax as required by legislation passed in 2013, which increases the state gas tax based on inflation, as measured by the Consumer Price Index (CPI). This would mean Maryland's 36.1-cent-per-gallon tax would increase to 42.7 cents per gallon on July 1st. The issue of the automatic increase has become a very public quarrel between Republican Governor Larry Hogan, who is term-limited, and State Comptroller Peter Franchot, a Democrat running to replace Hogan. Hogan has called on Franchot to use his authority to suspend the increase. In contrast, Franchot has argued he does not have the authority to do so, urging Hogan to use his powers as governor to suspend the gas tax through September.
According to AAA, Maryland's average gas price as of June 6th is $4.84 per gallon.
---
Florida
In May, Florida Governor Ron DeSantis signed House Bill 7071, which included ten tax holidays for various everyday items, including a fuel tax holiday, which is slated to run for October. The governor's office estimates that the gas tax holiday would save Floridians $200 million.
According to AAA, Florida's gas prices are on average with the rest of the nation, at $4.76 per gallon.
---
California
In March, California Governor Gavin Newsom, whose state has the highest gas prices in the country, proposed a budget that included sending registered vehicle owners $400 per vehicle with a cap of two vehicles. Newsom's proposal also called for three months of free public transit rides. As of the end of May, the Governor and the State Legislature had yet to agree on the best way to provide relief, with some legislators calling for the suspension of the 51-cent-per-gallon state gas tax, which is set to increase by 3 cents on July 1st.
As of June 6th, California had an average per gallon gas price of $6.34, almost $1.50 higher than the national average and over $2.00 higher than it was one year ago, according to AAA.
---
Federal
There have also been calls for the suspension of the federal gas tax. In February, Senators Hassan (D-N.H.) and Kelly (D-Ariz), joined by four other co-sponsors, called for Congress to suspend the tax through the end of 2022. However, that proposal faced bipartisan pushback. In March, six governors urged Congress, asking it to suspend the 18-cent-per-gallon tax.
---