With just more than 24 hours until the first polls close in this years Midterm Elections, we do a final check-in on the Georgia Gubernatorial race in today's 7 Races in 7 Days
The State
Georgia voters have not cast their votes for a Democrat for President since 1992 or for Governor since 1998.  Both its United States Senators have been Republican since 2004, and its delegation to the US House is solidly to the right, with 10 Republicans and 4 Democrats.  Republicans enjoy majorities in both chambers of the state legislature, 38-18 in the Senate and 118-62 in the House.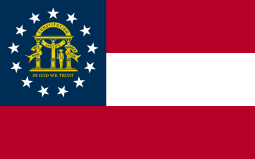 President Trump won Georgia with just 51% of the vote compared to Hillary Clinton's 45%, and the state's 6th Congressional District was host to the first major special election of the Trump era.  Tens of millions of dollars was spent by outside groups in that election between Republican Karen Handel and Democrat John Ossof in Atlanta's northern suburbs, with Handel eventually emerging victorious after a run-off election in June 2017.
Georgia has always ranked high on the list of states Democrats hope to turn from red to purple, and the race for the Governor's mansion this year is their latest attempt.
The Candidates
Brian Kemp (R) – Appointed by Governor Sonny Purdue in 2010, Brian Kemp has been twice elected as Georgia's Secretaary of State, a position he currently holds.  Kemp previously served in the Georgia State Senate from 2003 to 2007.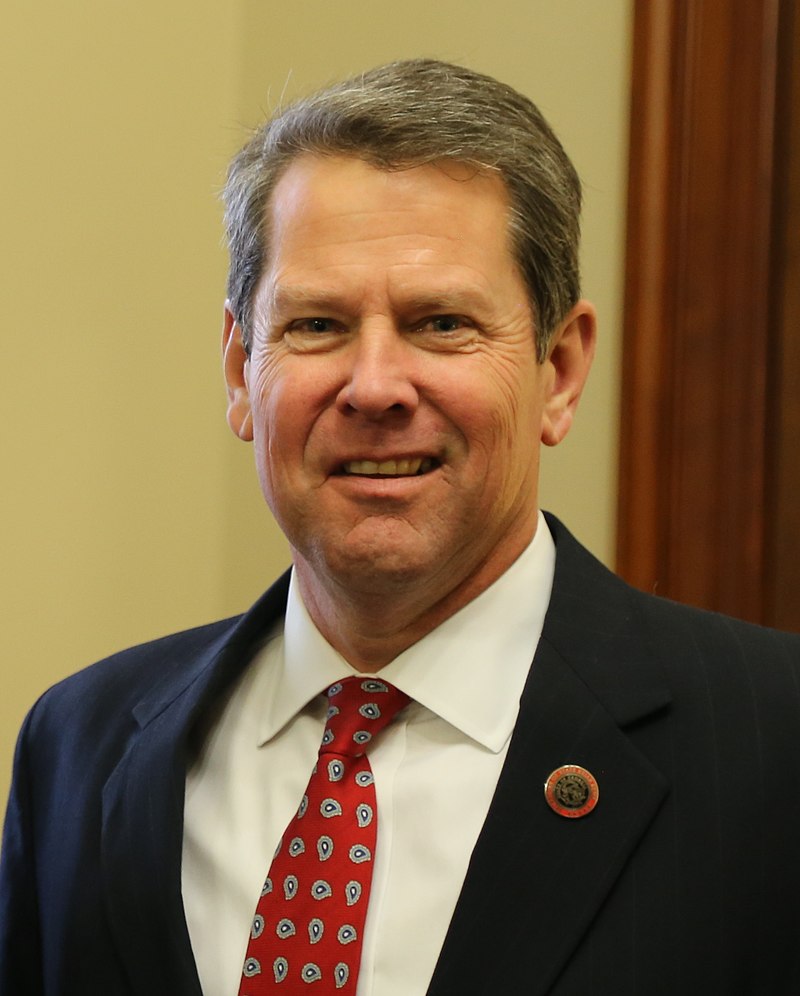 Kemp fought a hard-won primary election with Lt. Governor Casey Cagle, which went into a June run-off after neither candidate secured greater than 50% of the vote.  President Trump's endorsement of Kemp, via a Tweet days before the run-off and a visit by the Vice President, helped to secure Kemp's victory.
Stacey Abrams (D) – The first African-American female major party nominee for Governor in the United States, Stacey Abrams most recently served as the minority leader in the Georgia House of Representatives.
The former Deputy City Attorney for Atlanta, Abrams served in the Georgia House for several terms, first winning election in 2006, representing part of the city of Atlanta and portions of DeKalb County.
Abrams defeated fellow State Representative Stacey Evans by a comfortable 75-25 margin.
State of the Race
In a year of stories about statewide races serving as proxy wars for a larger national political battle, the Georgia gubernatorial election stands out as particularly important example.
Having seen campaigns visits from both President Trump and former President Obama, Vice President Mike Pence, and celebrities like Oprah Winfrey, John Legend and Will Ferrell, Georgia has been a true ground zero for the political and cultural forces of 2018.
Abrams has run a campaign centered on traditionally liberal issues, advocating for expansion of Medicaid in Georgia, affordable healthcare and greater funding for education statewide.
She has also run on her history of working with Republican Governor Nathan Deal, specifically citing her bipartisan efforts to protect the Georgia HOPE Scholarship program, pass a billion-dollar transportation bill, secure criminal justice reform and "prevent a massive tax hike on Georgians."  Abrams is campaigning on the idea that she is the type of leader Georgia needs to achieve results.
For his part, Kemp has run his campaign on a conservative platform focused on economic growth, public safety and representing the entire state of Georgia, including its rural and exurban areas, not just the urban centers like Atlanta.
His attacks against Abrams are what you would expect given our current political climate.  He has worked to label her as too extreme for Georgia, in favor of massive tax hikes and turning Georgia into a "sanctuary state."  A strong Trump ally, Kemp has run what he calls a Georgia First campaign.
Making headlines in the final days of the campaign season in Georgia are charges of voter suppression.  As the current Secretary of State, Brian Kemp is nominally in charge of this year's elections, something that the Democrats have likened to being the referee and a contestant.
Kemp is accused of using the power of his office to disenfranchise voters, particular African Americans, by putting on hold 53,000 voter registration applications because they failed to meet the state's "exact match" standard, intended to fight voter fraud.
The law essentially mandates that the information on an application exactly match the information file with the state government or the Social Security Administration.  An application can be put on hold due to errors including misspelling of a name, not fully writing out a middle name, or any other technicality.
Kemp asserts that his office is simply following Georgia state law and that the Abrams campaign is attempting to make this an issue in order to drive up turnout among her supporters.
All the major ratings organizations have this race as a Toss-Up or Lean Republican, but there is a better than even chance that we do not know the final result of this one on Election Day.  Due to Georgia's run-off laws, if either candidate fails to earn 50% of the vote, a likely outcome here, then there will be a December run-off election to choose the next Governor.
So, as always, stay turned for more, and be sure to check out our wrap-up post on Thursday to recap our 7 Races in 7 Days!