In today's edition of 7 Races in 7 Days, we explore another headlining suburban Congressional race in the New Jersey 3rd District.
The District
If the Democrats are able to regain majority control in the US House of Representatives come January, it will be thanks to victories in places like the New Jersey 3rd Congressional District.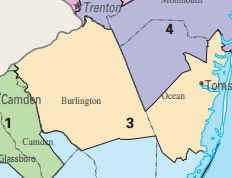 Cook Political Report rates the district as R+2, suggesting a lean-GOP district that could flip the other way when the national mood swings in the right direction.  Made up of parts of Burlington and Ocean Counties, NJ-3 voted for President Obama in 2012, and swung to Donald Trump in 2016.
Incumbent Congressman Tom MacArthur first won election in 2014 by nearly 10 points, and was re-elected in 2016 with 60% of the vote.
The Candidates
Congressman Tom MacArthur (R) – A former insurance executive who served as Mayor of Randolph Twp, New Jersey, Tom MacArthur was elected to the House in 2014, taking over for retiring Congressman, and former Philadelphia Eagle, Jon Runyan.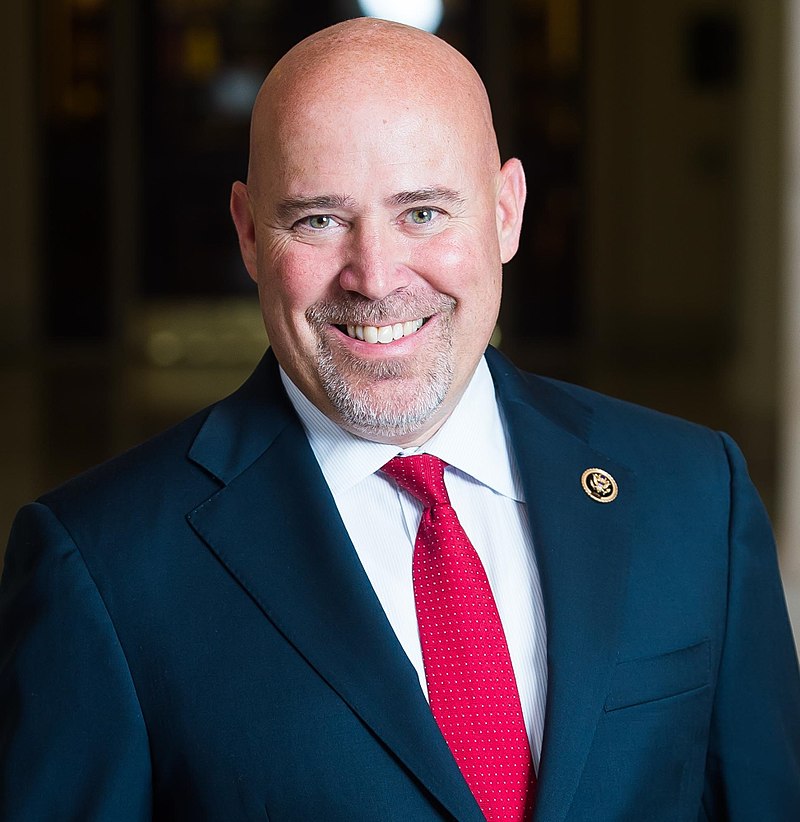 During his two terms in the House of Representatives, MacArthur has worked towards a reputation as a moderate Republican, joining several center-right and bipartisan coalitions, including the Republican Main Street Partnership and the Climate Solutions Caucus.
That's not to say that MacArthur has not has his fair share of party-line votes.  He was the only member of the New Jersey delegation to support the GOP tax reform bill, and he has been a supporter of tougher immigration enforcement.  Most notably, however, he was the primary sponsor of an amendment to the American Healthcare Act – the proposed Republican replacement of the Affordable Care Act.
Andy Kim (D) – A relative newcomer to New Jersey politics, Andy Kim grew up in south Jersey and spent his career in public service.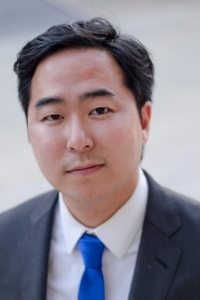 A Rhodes Scholar, Kim mostly recently served in the Obama Administration in a national security advisory role.  According to his campaign website, Kim "worked at the White House on countering terrorism and protecting our country, advised the Secretary of Defense and the Pentagon on national security, and I served in Afghanistan as a strategic adviser to Generals David Petraeus and John Allen."
State of the Race
The narrative of the 2018 election that has emerged over the last several months has been focused largely on three issues: immigration, taxes and healthcare.  In New Jersey's 3rd District, taxes and healthcare are front and center, with MacArthur having played a unique role in both issues.
On taxes, MacArthur was the only Member of Congress from New Jersey, Republican or Democrat, to support the 2017 GOP Tax Reform bill.  Democratic campaign ads have used this fact to attack MacArthur, citing statistics that show New Jersey residents will not benefit from several its provisions, particularly the capping of deductions of state and local taxes.  In an unusual twist, there have been outside Democratic groups running ads attacking the Republican Congressman for raising taxes!
In addition to his vote on the tax cut package, MacArthur has come under fire for the so-called "MacArthur Amendment" to the American Healthcare Act.  Having hit several roadblocks, it appeared that the GOP-led effort to repeal and replace the Affordable Care Act had failed.  An inability to come to an agreement between the more moderate wing of the Party and the Freedom Caucus had led many to declare the effort dead on arrival.
In an attempt to revive the legislation, MacArthur authored an amendment that appeared to placate both camps, and the House narrowly passed the amended version in May of 2017 by a margin of just 217-213.
It was this work on the healthcare bill that Andy Kim cites as one reason he got in the race to challenge MacArthur.  His ads, and the ads of outside groups supporting him, have been narrowly focused on this issue, attempting to paint MacArthur as someone who is against protections for patients with pre-existing conditions, and in favor of more expensive prescription drugs.
Kim's campaign has relied heavily on his personal biography, citing his career in public service as a key qualification to represent NJ-3 in Congress.
MacArthur's campaign has run ads suggesting that Kim has exaggerated his resume, citing a Washington Post fact-check that gave Kim "Two Pinocchio's" for placing an out-sized importance on his role in the George W Bush Administration.
He has also worked to paint Kim as an extremist, DC insider who cannot claim to truly represent this South Jersey district.  One MacArthur ad ties Kim to Mumia abu-Jamal and Bill Ayers, describing Kim as "not just far-left, but far-out"
Highlighting the importance of this race, outside groups of both parties, including the Congressional Leadership Fund, the House Majority PAC, NRCC, DCCC, and the League of Conservation Voters, have dumped millions of dollars into this district.
All the major ratings organizations have this race listed as a toss-up, and all recent polling has been within the margin of error on both sides.  This is the type of suburban Republican district that the GOP hopes it can hold on to, and that the Democrats believe will help pave their path to the majority.