DMGS Grant Writing Assistance Highlights
Do your due diligence.
Make sure you monitor available opportunities.
Make your application stand out from the rest.
Acquire stakeholder support.
Annually, government agencies and private foundations offer thousands of grant opportunities for businesses, nonprofit organizations, and municipalities. For organizations new to the process or those without in-house grant writers, finding and responding to these opportunities can be overwhelming. How can you be successful at grant writing for your organization? DMGS is here to provide tips on how to make your proposal stand out from others.
DMGS Tip #1 – Due Diligence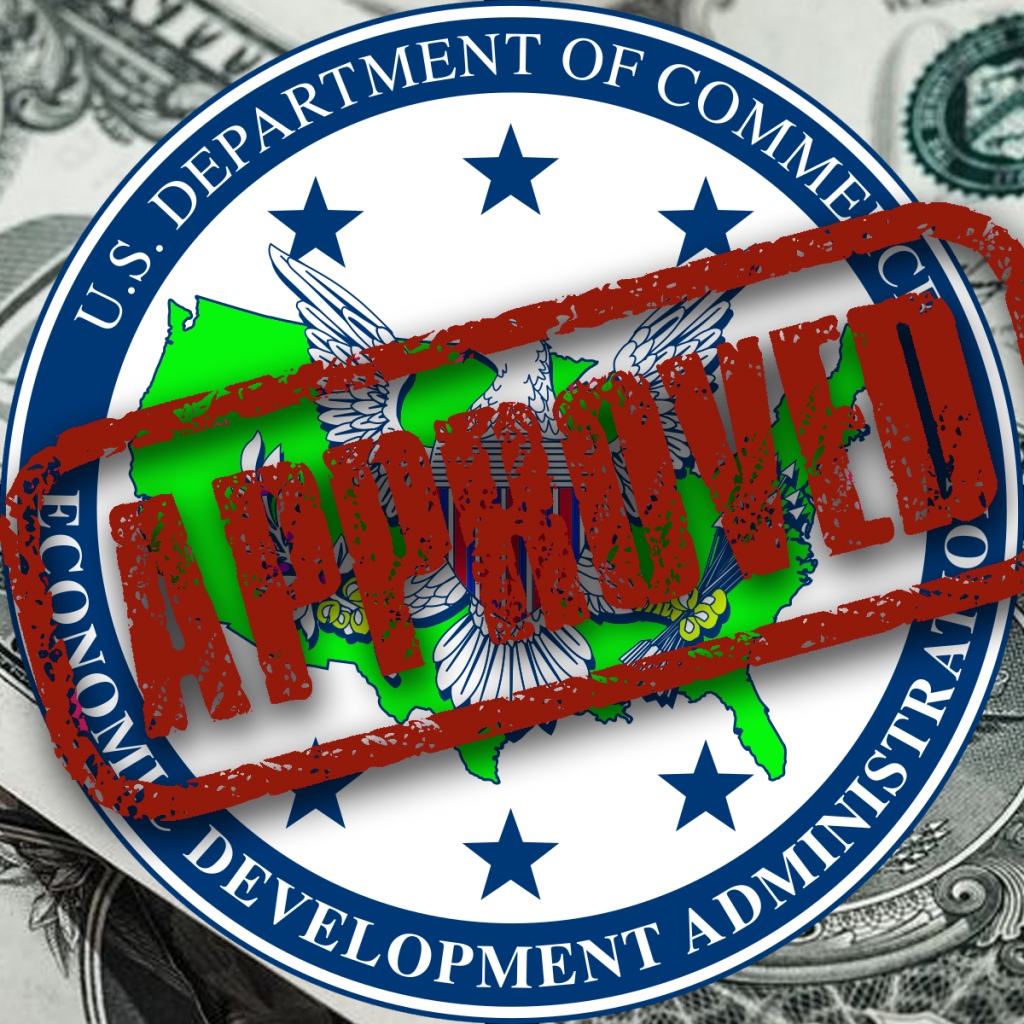 Often, those seeking grant funding do not have adequate detail to get started. To have a successful application, you must prioritize programs and projects, have up to date budgets, renderings, and narratives to describe your project(s). What are the details, benefits, necessary information? What is the bottom-line need for your project, and why is it important? How can you differentiate yourself from other applications and projects? What is the best way to review and understand program compliance requirements? Make sure you have all these questions answered before you get started. When you go to meet with a grant program administrator, elected official, or someone else you are seeking support from, you must always be prepared.
DMGS Tip #2 – Monitor Opportunities
Specific streams of grant funding exist on an annual basis but be aware of any new opportunities that may align with your mission and goal of your project. For example, the U.S. Department of Commerce's Economic Development Administration (EDA) provides funding annually for specific projects. However, the CARES Act provided EDA with an additional $1.5 billion for economic development assistance programs to help communities prevent, prepare for, and respond to coronavirus.
How can you stay abreast of these new opportunities? Grants.gov is a valuable resource, but you can also build relationships with key stakeholders as well. Get to know your elected officials and the appropriate staff members in your area (i.e., economic development staff, grant coordinators in your local government office). Being aware does not just apply to you being aware of opportunities – make sure key stakeholders are kept abreast of your project.
DMGS Tip #3 – Stand Out
You must make sure you can stand out from other grant applicants. To have a successful grant application, you must:
Identify grant opportunities at the federal, state, and local government levels;
Facilitate partnership opportunities with the public and private sectors;
Secure letters of support from elected officials;
Coordinate necessary meetings with grant program administrators;
Introduce the project to crucial state or federal legislative and administrative offices;
Host a project tour and briefing with relevant agencies; and
Establish relationships with administrative policy and decision-makers.
DMGS Tip #4 – Stakeholder Support
On the surface, it may not appear that grant writing has much to do with lobbying. Are support letters important? Yes, you want to make your application stand out as much as possible and having letters of support from key elected officials and stakeholders is imperative.
To acquire a letter of support, a meeting with an elected official or their staff is likely necessary. In the age of COVID-19, you may be able to take lobbying virtual, something DMGS previously outlined. Before you set up any meetings or calls, make sure you have the right message and can relay how your project is essential and why the person you are speaking with should support it.
Next Steps
If all this seems a little overwhelming, rest assured that securing grant funding does not have to be an opportunity taken on alone. Professionals with considerable experience in grant monitoring and writing are available to help you get started, get applying, and get funding.
DMGS' team of grant writers has years of experience identifying, qualifying, pursuing, and securing grants at all levels of government, whether for renewable energy development, for fire department equipment, for research and development support, for workforce development or regional technology enhancement grants.