One of the top tech trends over the last several years has been the increasingly growing use of blockchain technology and related cryptocurrencies.
Since we last reviewed the topic in an August 2018 blog post, there have been some new developments in the state-level regulatory framework, and there appear to be new items not far over in the horizon here in 2019.
Colorado
At the end of the last legislative session in May 2018, it appeared that new regulation related to blockchain technology would be making its way through the Colorado legislature.
The Virtual Currency Exemption Money Transmitters Act was aimed at promoting blockchain innovation in Colorado by creating guidelines to determine whether virtual currency created with blockchain technology should be classified as a security. Under this proposal, tokens created for utility would be treated more like collectibles, and tokens created for financial gain, like a coin, would be treated as securities.
The measure overwhelmingly passed the State House, and briefly passed in the Senate by one vote until a series of last-minute changes led to a failure by one vote.
Partially in response to this failure, Governor John Hickenlooper created the Council for the Advance of Blockchain Technology, tasked with recommending a "comprehensive legal framework to support blockchain technology that considers potential applications and boundaries of the technology and protections for consumers."
Today, Senate Bill 19-023 has the potential to pick up where the last session left off. Unlike the previous effort, the text of this bill has been influenced by the Governor's Council and has received input from a number of the groups that opposed the 2018 bill, including officials from the state's banking and securities agencies.
Florida
In August 2018, it is believed that Seminole County, Florida became the first governmental agency to accept Bitcoin as a form of payment.
Beginning that month, the Tax Collector's office in Seminole County began accepting the cryptocurrency to pay taxes or for business licensing fees.
To deal with the innate volatility of bitcoin exchange rates, county officials say that when a payment is processed, the Bitcoins are immediately converted to US Dollars matching the value of the money owed to the county, regardless of what an individual Bitcoin may be worth at a given time.
While Seminole County may be the first entity to make this move, it will most certainly not be the last as the technology matures and gains wider public acceptance.
New Hampshire
Earlier this month, on February 2nd, a New Hampshire State House subcommittee unanimously passed House Bill 470, which would allow residents to pay their state taxes using a cryptocurrency beginning July 1, 2020.
While this is just the beginning of a longer legislative process, New Hampshire appears to be headed in the direction of becoming the second state to accept cryptocurrency payment for taxes.
Ohio
New Hampshire would become the second state to do so because in December 2018, Ohio became the first state where businesses can pay their taxes with a cryptocurrency.
Former State Treasurer Josh Mandel has been the primary driver of this effort in Ohio, which he says will "increase options and ease" for taxpayers, and hopefully attract tech companies and start-ups to the Buckeye State.
At a conference in New York, Mandel was quoted as saying "We're doing this to plant the flag in Ohio as a national and international leader in blockchain technology. We really want to roll out the red carpet and welcome all sorts of blockchain companies to Ohio — not just in the cryptocurrency space but in a variety of different use cases."
For now, Bitcoin is the only crypto that will be accepted by the state, but Mandel said they would eventually expand the program to include other currencies as well as individual tax payments.
South Carolina
While the FEC ruled in 2014 that federal committees could accept Bitcoins as campaign contributions, state-level regulations have been slower to evolve.
Earlier this year, H3723 was introduced in the South Carolina House of Representatives, which would allow campaigns in the Palmetto State to accept digital currency contributions to their campaigns.
Under the proposed law, candidates would be required to sell the digital currency before they could deposit it into a campaign account. Candidates would be required to disclose if the digital currency gained value before it was cashed out and deposited into their campaign.
H3723 has been assigned to the House Judiciary Committee and awaits a sponsor in the Senate, but this will be one to keep an eye on moving forward.
Washington
Seeking to mantain its reputation as techonology hub in the Pacfic Northwest, Washington state is considering legislation aimed at encouraging the development of blockchain technology.
Senate Bill 5638 seeks to validate in state law blockchain-enabled digital signatures and licenses and establish the legal framework required to enforce these standards.
This bill is currently scheduled for a public hearing before the Senate Committee on Environment, Energy & Technology on February 13th at 8:00 AM local time.
West Virginia
In a story that did not appear to gain much national attention, West Virginia conducted a significant blockchain technology experiment as part of the 2018 election cycle.
In the 2018 General Election, 144 voters in 30 West Virginia counties cast their ballots using Voatz, a blockchain-powered app that recorded their votes and transmitted them to the WV Department of State.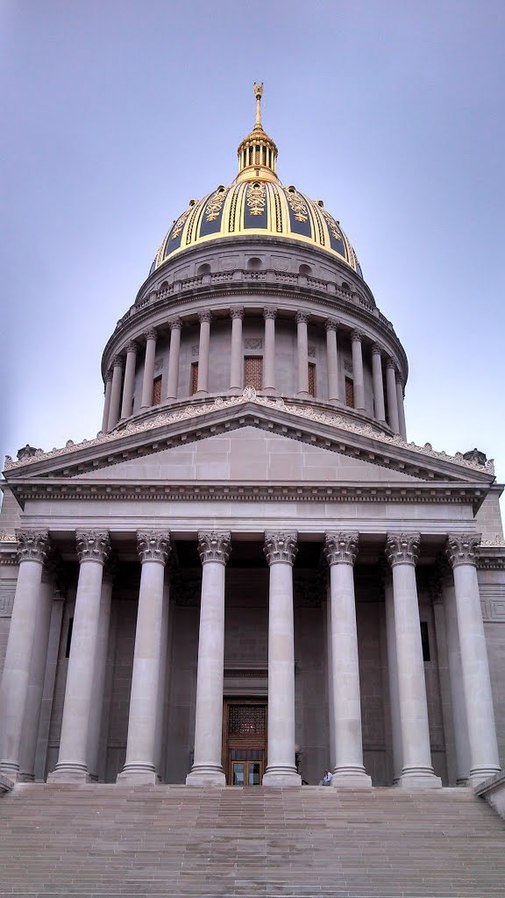 According to reports, the Voatz app works by having users create an account on their smartphones or tablets with their phone number and email address before taking a picture of their photo identification, followed by a picture of themselves. Then the users provide a fingerprint or retinal scan to confirm their identities and eligibility to vote.
The system features biometric/facial recognition technology to allow for fast voting, while retaining user anonymity.
This option was only available to West Virginians serving overseas, in the military or Peace Corps, and Secretary of State Mac Warner has made it clear there are currently no plans to expand this option to the domestic civilian population.
However, this apparently successful test may prove useful in future discussions of this application.
Wyoming
It has been widely reported that Cowboy State is working to make itself the most attractive state in the union for blockchain and cryptocurrency companies.
Over the last two years, its state legislature has passed an number of bills making it easier to blockchain companies to do business in Wyoming, and to promote the technology's development and use in a wider range of applications.
At the end of January 2019, the latest such measure passed the Wyoming Senate by a margin of 28 to 1, with 1 absence. Senate Bill 125 is significant because not only does it help to further clarify the legal position of digital assets, but it also essentially grants cryptocurrencies the same treatment as money within the state.
Wyoming is working diligently to lead the nation in blockchain technology, and appears to be making great strides in doing just that. During its last annual 20-day session, Wyoming saw a number of blockchain companies register within its borders.