According to Research & Markets, the global e-cigarette market is projected to reach more than $43 billion in sales by 2023. This is a rapidly growing industry, with both its supporters and detractors.
In July 2016, the Harvard Medical School published a blog post outlining both the potentially positive and negative implications of e-cigarette use.
Supporters cite the idea that e-cigarettes provide smokers with a less-deadly alternative, while detractors express concerns over the increasingly widespread use of these products among teenagers.
Regardless of where on that spectrum you may fall, government at all levels has taken an interest in attempting to regulate this market, and we anticipate expanded efforts to do so in 2019 and beyond.
Arizona
In early January, State Senator Heather Carter introduced Senate Bill 1009 aimed at updating Arizona state law to combat the use of e-cigarette technology. Specifically, her bill would target "modular pods that plug into a device."
The language in the proposed SB 1009 would classify e-cigarettes and vaping devices as tobacco products and subject them to the same prohibitions related to sales to minors.
Sen. Carter claims that her proposal is different from and more expansive than a 2013 Arizona law, one of the first in the nation to address vaping products. She believes that the 2013 law did not effectively account for evolving e-cigarette technology and did not do enough to prevent minors from purchasing these products online.
State Representative John Kavanaugh has also proposed legislation, House Bill 2024, to add e-cigarettes and vaping products to the existing state ban on smoking in public places.
California
A number of proposals in the California State Legislature have the potential to significantly impact the e-cigarette industry in the Golden State.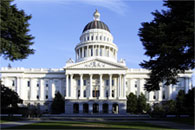 In the Senate Sen. Jerry Hill has introduced two measures, Senate Bills 38 & 39. Senate Bill 38 is aimed at an outright ban the sale of flavored tobacco or e-cigarette products. SB 38 defines these products as "any tobacco product that contains a constituent that imparts a characterizing flavor"
Senate Bill 39 would require that any e-cigarette products be "conspicuously labeled" with an indication that the product "CONTAINS TOBACCO PRODUCTS: SIGNATURE OF PERSON 21 YEARS OF AGE OR OLDER REQUIRED FOR DELIVERY."
On the Assembly side, Assemblyman Jordan Cunningham has introduced Assembly Bill 131 which targets the advertising practices of e-cigarette manufacturers. Under his proposal, advertising which appears to target children, including the use of cartoons, would be prohibited.
Connecticut
The Connecticut General Assembly has made combating the widespread use of e-cigarette and vaping products a central component of their legislative agenda in 2019.
Some of the introduced measures to date include:
At a hearing on the issue, Chairwoman Mary Abrams of the Senate Public Health Committee was quoted as saying that "vaping companies are using flavors to seem kid-friendly. There is nothing friendly about nicotine."
Colorado
In November 2018, Governor Jon Hickenlooper signed an executive order aimed at curbing teen use of vaping products which recommended raising the age to use a vape from 18 to 21, suggested a ban on the sale of flavored tobacco products, doubled number of compliance checks on retailers to ensure they are not selling to minors, required the Colorado Department of Health to issue an advisory on vaping and e-cigarettes, and banned the use of such devices in state buildings.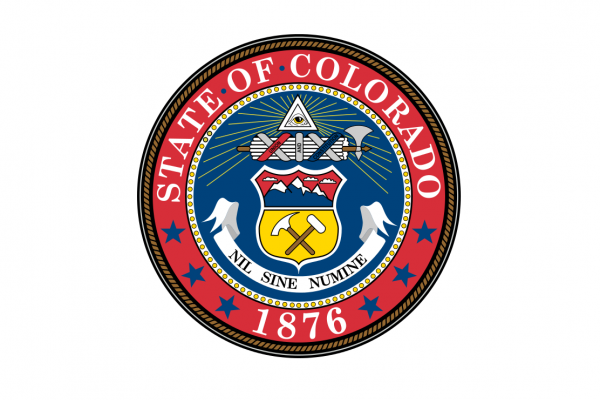 Colorado lawmakers have taken some of the Governor's suggestion to heart, and are considering measures to address this issue in the Rocky Mountain State.
House Bill 19-1076 has been introduced to amend the Colorado Clean Indoor Air Act to impose a ban on vaping similar to existing bans on cigarette smoking in certain public spaces.
Just this week, on February 6, House Bill 19-1033 passed the Colorado House by a voice vote. This proposal would empower counties and municipalities to "impose regulations on cigarettes, tobacco products, or nicotine products that are more stringent than statewide regulations." These potential regulations explicitly include the option to prohibit sales to persons under 21 years old.
Critics of HB 19-1033 worry that this will, by definition, create a patchwork of different laws on a county-by-county or municipality-by-municipality basis, causing confusion for both citizens and the business community.new
New Jersey
Similar to measures in other states, the latest proposed regulations in New Jersey are aimed at keeping e-cigarettes and vaping devices out of the hands of minors.
Specifically, Assembly Bill 4896 prohibits the delivery of these products to a home without the signature of a person who is verified to be 21 years or older. This purpose of this proposal is to help cut down on minors accessing e-cigarettes and vaping products by ordering them online.
A4896 was voted out of the Assembly Heath & Senior Services Committee on Thursday, February 7th, and a companion bill in the Senate (S3444) was introduced and referred to the Senate Health, Human Services and Senior Citizens Committee
New York
While much of the focus on Governor Cuomo's budget plan was fixed firmly on his proposal to legalize recreational marijuana, it also contained a significant component related to the sale of e-cigarettes and vaping products.
As outlined in the "Comprehensive Tobacco Control Policy," Governor Cuomo hopes to achieve a number of items:
Raising the minimum sales age for tobacco and electronic cigarette products from 18 to 21
Ending the sale of tobacco and electronic cigarette products in pharmacies
Implements display and packaging restrictions for tobacco products in stores that are no adult-only
Providing the Department of Health the authority to ban the sale of certain flavored liquids that target youth use of e-cigarettes
Restricting available discounts provided by tobacco and electronic cigarette manufacturers and retailers
Requiring e-cigarettes be sold only through licensed retailers
Virginia
On Tuesday, February 5, the Virginia House of Delegates passed HB 2748, which would raise the minimum age to purchase tobacco or e-cigarette products from 18 to 21.
This comes after the Virginia Senate passed the same bill at the end of January. The legislation now heads to the Governor's desk where he has 10 days to veto or sign it into law.
It will be important to watch as measures in these states, and municipalities across the country, continue to develop over the next several years.