With changes in state governments as a result of the 2018 elections, there has been significant movement on a number of top legislative issues in recent weeks.
Today, we take a look at the latest on the debate surrounding the legalization of recreational marijuana in New Jersey, New York, Connecticut, Florida and Pennsylvania.
Federal Policy
While there has been no legislative change to federal policy to date, it is worth noting that William Barr, President Trump's nominee for Attorney General, has signaled an important potential shift in enforcement policy at the Department of Justice.
In August 2013, Deputy Attorney General James Cole issued a memo to all United States Attorneys stating that, given the limited resources of the DOJ, they should not be enforcing the federal marijuana prohibition in states that have "legalized marijuana in some form and … implemented strong and effective regulatory and enforcement systems to control the cultivation, distribution, sale, and possession of marijuana," as long as no other federal law enforcement priorities were negatively impacted by its legalization.
Attorney General Jeff Sessions, in January 2018, rescinded what had become known as the "Cole Memorandum," restoring the ability of federal prosecutors to use their discretion against state-legal marijuana. This shift in policy under the Trump administration elicited major concerns from legalization advocates.
During his confirmation hearings, Mr. Barr appeared to indicate that while remains personally against legalization of recreational marijuana, he would restore the guidelines in the Cole Memo should he be confirmed as Attorney General.
New Jersey
During his 2017 campaign, Governor Phil Murphy declared legalization of recreational marijuana as a top priority, and something he planned to achieve in his first 100 days in office.
Unfortunately for Governor Murphy, and legalization advocates, there remain a number of sticking points to be worked out between the Governor and the Democrat-controlled legislature.
In particular, there are two points of contention that will need to be resolved before legalization comes to the Garden State.
First, there is the question of the rate of taxation. Senate President Steve Sweeney has drawn a line in the sand at a 12% state tax, with municipalities having the option to add an additional tax up to 2%.
Administration officials have pushed for a state tax as high as 25%, a rate which Sweeney says will allow the black market to continue to thrive.
The second major stalling factor is a disagreement over exactly how the new industry would be regulated. Legislative leaders have called for a commission, appointed by the Senate and Assembly in concert with the Governor. Murphy has pushed for regulation explicitly by the state government.
As recently as last week, Sen Nick Scutari, the primary sponsor of legalization legislation, told local media that he was "losing faith" in Governor Murphy, and suggested putting the issue on the ballot in November for the voters to decide through an amendment to the state constitution.
All sides remain hopeful that a final compromise can be reached.
New York
In a dramatic shift from his position less than two years ago, Governor Andrew Cuomo placed the legalization of recreational marijuana front and center of his recent State of the State address.
Documents released following his address outline his administration's plan to regulate and tax adult-use marijuana in the Empire State.
Some of the highlights include:
Creation of the Office of Cannabis Management, tasked with overseeing the new recreational industry, as well as overseeing medical marijuana and hemp 
Limiting the use of marijuana to adults aged 21 or older 
Creation of a separate licensing process for growers, distributors and retail sellers, with prohibitions aimed at preventing vertical integration
The imposition of a 20% state tax and a 2% local tax on sales from wholesalers to resellers, and a tax levied on growers by the gram 
Municipalities will have the option to opt out of hosting retail locations 
All criminal records for marijuana offenses that are no longer crimes will be sealed 
Priority will be given to women and minority owned businesses to grow and sell marijuana 
Should Cuomo's proposal make it through the state legislature, April 2020 would be the target date for the first sales of legalized marijuana.
The state estimated the first year of marijuana revenues to come in around $83 million under Cuomo's plan, with much of that revenue going towards regulation costs, substance abuse programs and a small-business development fund.
The Governor's proposal appears to generally enjoy support among state legislators. The only serious competing proposal has been issued by Senate Finance Committee Chair Liz Krueger and Assembly Majority Leader Crystal Peoples-Stokes. Even though there are minor details that differ between the two proposals, they are rooted in the same basic principles.
Expect rapid action on this legislation to be pushed by the Governor, who included his plan in the state budget proposal. A final budget must be approved by April 1st.
Connecticut
Legalization in Connecticut appears to have more momentum today than at any time in recent memory.
Late last week, Governor Ned Lamont said that legalization is one of his top priorities for this year, and State House Speaker Joe Aresimowicz stated his clear support earlier this month.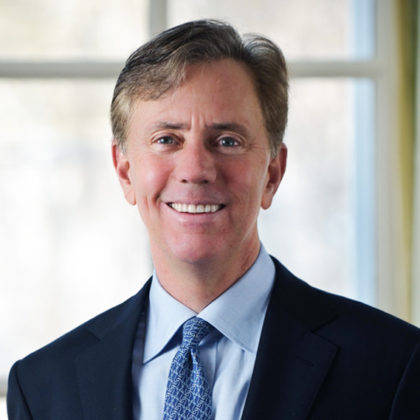 More than 40 House Democrats introduced legislation that will likely serve as the basis of the debate going forward.
Some of the key components of the proposal include: 
Sales would be restricted to those 21 and over 
Existing medical marijuana dispensaries will be given the first licenses to sell recreational marijuana 
A specific tax rate has not yet been set
Criminal records for marijuana offenses will be wiped clean 
Revenues raised by the taxes would be directed largely towards drug awareness education and substance abuse treatment programs
The new industry would be overseen by the Department of Consumer Protection, which has experience overseeing the states medical program 
25% of licenses issued to growers, wholesalers and retail sellers would be restricted to enterprise zones, which are located in economically distressed municipalities
Residents of age would be allowed to grow up to six plants in their home for personal use 
Interestingly, in order to address the issue of driving under the influence of marijuana, the legislation sets a standard of at least five nanograms of tetrahydrocannabinol (THC) per milliliter in an offender's blood, or if they had consumed marijuana in the previous two hours.
Despite the support of the Governor and the Speaker, it's unclear if there is broad enough support in the legislature to achieve legalization in 2019.
Florida
While the road to full recreational legalization appears to remain a long one, there has been some significant, and surprising, movement on the part of Florida's newly-elected Republican governor.
At a press conference last week, Governor Ron DeSantis called on lawmakers to change existing state law and permit smoke-able medical marijuana. This marks a stark reversal from Governor Rick Scott's policy, and suggests a changing mood in Tallahassee regarding marijuana generally.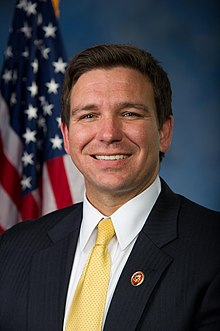 Should the legislature fail to act, DeSantis has put them on notice that he will drop the state's appeal of a 2017 court decision that declared the existing ban unconstitutional.
DeSantis did take the opportunity to make it clear that he is against full recreational legalization, but that has not stopped Democratic lawmakers for pushing for legalization in the Sunshine State.
Rep. Carlos Gillermo Smith, chair of the Progressive Caucus in the Florida State House has announced that they will be introducing legalization legislation in 2019.
Pennsylvania
In 2017, Pennsylvania opened its medical marijuana patient registry, and while the program has seen significant growth, there was never much talk about legalizing it for recreational use.
Until Governor Tom Wolf's press conference on Thursday.
Wolf has announced that his Lieutenant Governor, and former mayor of Braddock, PA, John Fetterman, will be embarking on a 67-county listening tour on the topic of full legalization.
Fetterman has been a proponent of legalizing marijuana since his run in the Democratic primary for US Senate in 2016. He will be holding town-hall style events across the Commonwealth in the coming months to hear directly from Pennsylvanians on the topic.
Despite the administration's apparent interest in discussing legalization, there is significant opposition from the Republican-controlled legislature.
The Lieutenant Governor's listening tour will be one to watch throughout 2019.