Last night's Big Game was unique not just for being the lowest-scoring Super Bowl ever, but it also marked the first time in a number of states outside of Nevada that a legal bet could be placed. Today, we review the current state of sports gambling in the United States, and speculate as to which states may be opening the next sports books.
Murphy v. National Collegiate Athletic Association
The first question that must be answered is: how did we get here?
The federal regulation of sports betting began in 1992 when Congress passed the Professional & Amateur Sports Protection Act (PASPA), which prohibited state-sanctioned sports betting. Exceptions were made for Nevada, Delaware, Oregon & Montana, which were grandfathered in due to existing programs.
One of the bill's lead sponsors was Senator Bill Bradley (D-NJ), who had an additional exemption built into the law that gave any state which had permitted casino gambling for more than ten years an additional year to legalize sports betting. Despite this exemption being inserted almost explicitly for New Jersey, the state legislature failed to come to an agreement before the deadline and missed their opportunity.
Nearly two decades later, seeing the potential tax benefits of legalized sports gambling, political leaders in New Jersey pushed for action in the Garden State beginning with a failed lawsuit challenging the federal law in 2011. The suit failed in federal court because it was brought by two State Senators, Sweeney & Lesniak, and it was ruled that only the Governor's office could bring such a suit.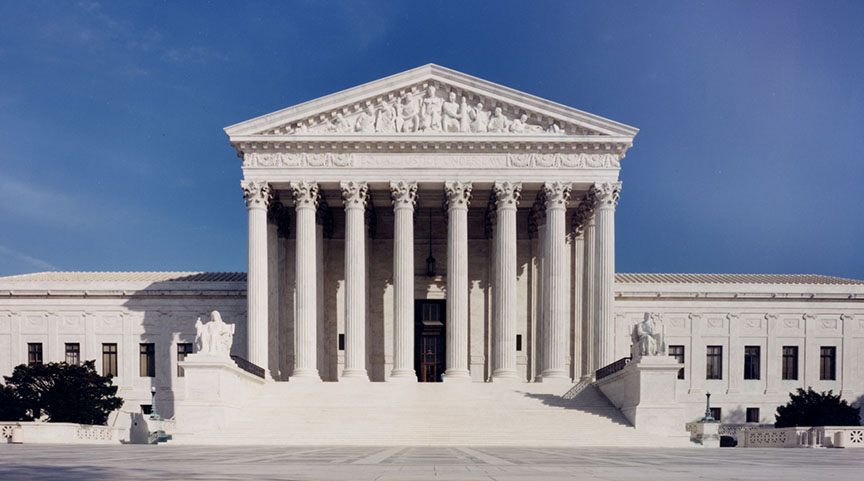 Despite Governor Christie's belief that fighting the PASPA in court would be a fruitless effort, New Jersey voters headed to the polls in 2011 to overwhelmingly approved a non-binding resolution calling for an amendment to the state constitution to permit sports gambling.
The following year, Governor Christie signed the Sports Wagering Act, which was almost immediately challenged in court by the MLB, NBA, NHL, NFL and NCAA.
After a seven-year legal battle, which spanned a change in Administration in New Jersey, the US Supreme Court agreed to hear the case, which had become Murphy v. NCAA, in December 2017.
A 7-2 decision ruled he ban imposed by the PASPA unconstitutional, paving the way for state legislatures to pass their own sports betting laws and establishing regulatory frameworks on largely their own terms.
Current State of Sports Gambling
In light of the Supreme Court's ruling, a number of states did act in time to open their sports books in time for Super Bowl 53.
Mississippi – You can place a sports bet in the majority of the state's 28 casinos as of August 2018. Interestingly, Mississippi is the first state in the SEC to legalize betting on college games, and unlike New Jersey and Delaware for example, it is perfectly legal to bet on games involving in-state schools.
New Jersey – Between June and August 2018, when sports betting launched in the Garden State, you could place a bet at a majority of the Atlantic City casinos, and at the racetracks at the Meadowlands and Monmouth Park. Also beginning in August, DraftKings partnered with Resorts Casino to begin offering online and mobile gambling.
New Mexico – The Land of Enchantment opened its first sports book in October 2018 at the Santa Ana Star Casino & Hotel in Bernalillo, NM. This casino, operated by the Tamaya Nation, became one of the first tribal casinos in the nation to legalize sports betting. However, it is slightly more restrictive in New Mexico, where online betting and betting on local teams remain illegal.
Pennsylvania – While Philadelphia fans couldn't legally bet on their eventual Super Bowl Champion Eagles last year, a newly passed state law opened up sports books at a number of casinos across the Commonwealth in time for Super Bowl 53. While initially only three books were open at launch in late 2018, the number continues to grow.
Rhode Island – In November 2018, the Sportsbook at Twin River launched operation as the only legal sports betting venue in New England. The state projects it will bring in around $11.5 Million in new revenue by the end of June.
West Virginia – The first sports bets were placed in West Virginia in August 2018, generating around $200k in revenues for the state in just the first month, according to the West Virginia Lottery. West Virginia also remains one of just three states, in addition to New Jersey and Nevada, to allow online sports gambling to date.
What comes next?
Supporters point to the economic and tax benefits that have come along with legalization in other states, while opponents stick to the traditional arguments of morality and the negative impact of gambling addictions.
With the federal ban struck down, dozens of states have, at the very least, begun to seriously investigate the prospect of legalized sports gambling. In particular, observers are closely monitoring the following states and localities:
Washington, D.C. – In late December, the Washington, D.C. City Council approved sports gambling legislation, and the first sports books are expected to open sometime in mid-2019.
Kentucky – 2018 saw significant movement towards legalization, with the formation of a study committee in the state legislature in June and a November statement by the Attorney General in support of sports gambling in the Bluegrass State. Momentum appears to be behind legalization, with specifics to be worked out on the implementation and disbursement of potential revenues.
Texas – Just this Friday, February 1, a legalization bill was introduced in the Texas legislature. The measure, HB 1275, would take effect only if the voters were to approve a referendum amending the state constitution. Under this proposal, such a vote would take place in November 2019.
Iowa – This legislative session in Iowa marks the first opportunity to consider sports gambling legalization since the Supreme Court's decision, and Republican legislators have filed three separate bills aimed at doing just that. There is no clearly defined path forward in the Hawkeye State, but this will definitely be one to watch moving forward.
Massachusetts – In late January, Governor Charlie Baker filed legislation to legalize sports betting in the Commonwealth of Massachusetts. Under his proposal, sports wagering lounges would be permitted at three casinos, and residents would be allowed to place bets online. Gov. Baker, in a radio interview, said that he modeled his legislation after existing laws in New Jersey, and estimates that it would generate over $30M in revenue for Massachusetts by FY2020.