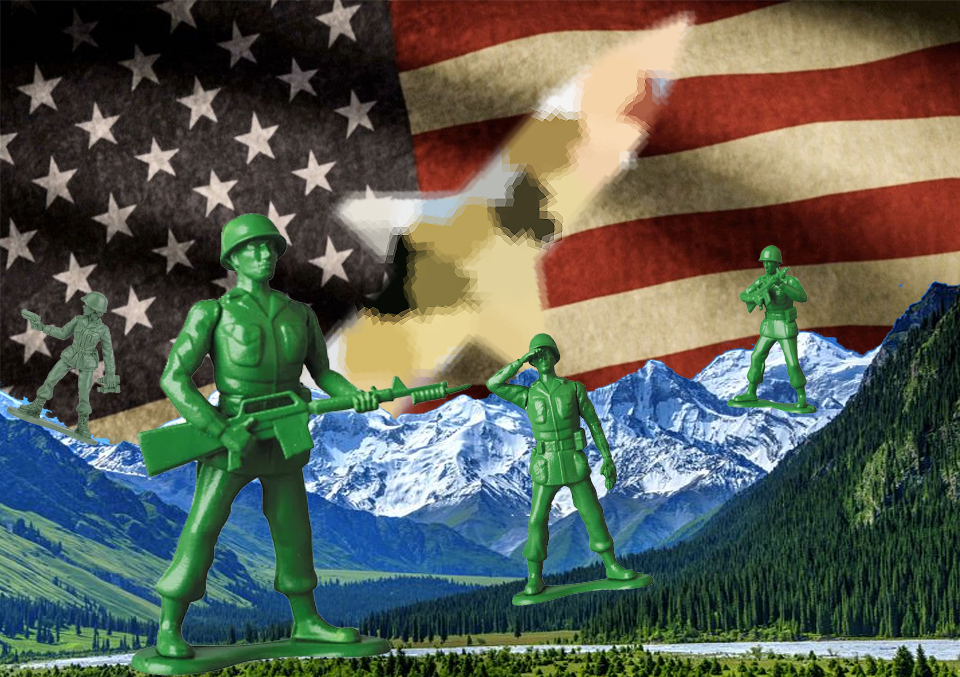 NATIONAL
Task force to highlight 'forgotten' and 'invisible' women veterans[1]
There are approximately 2 million women veterans in the US today. Women make up about 10 percent of the nation's veteran population, 17 percent of current military personnel, and 30 percent of military service academy students. The number of women using VA care has tripled over the last two decades. Previous studies noted that one in four women veterans faced harassment when visiting VA facilities, both from other patients and staff. As a result of these and other issues, female veterans continue to face problems accessing care.
In order to elevate female veteran needs, Representative Julia Brownley (D-CA) launched the House Veterans' Affairs Committee's new task force on women veterans, with the goal of "advancing equity in access to resources, benefits and healthcare" for the group.
Recently, women's health services at the Veterans Health Administration has made significant strides in recent years in improving services for women according to their statements. This includes better gynecological and maternity services, and new training programs to monitor and curb harassment that female veterans may face.
Both Democrats and Republicans on the committee expressed support for the new task force and have lauded its purpose.
Committee staff expect to see a compliment in the Senate, with the plan to begin advocating for specific legislative fixes by this summer.
Legislation in Senate aims to expand veteran treatment courts[2]
Senators Tim Kaine (D-VA), Martha McSally (R-AZ), John Cornyn (R-TX), Marco Rubio (R-FL), and Chris Coons (D-DE) introduced the bill for veteran treatment courts that allow those who have served the country to get the care they need and expand access to a type of treatment court that helps veterans.
The bill, called the Veteran Treatment Court Coordination Act of 2019, creates a program in coordination with the Department of Veterans Affairs to help state, local and tribal governments to develop and maintain veteran treatment courts by provide grants, training, and technical assistance for such courts and communities that are interested in starting such a program.
Veteran treatment courts work in tandem with the traditional criminal justice system to help rehabilitate veterans who have committed non-violent misdemeanor crimes while they are transitioning back into civilian life. Through this court system, veterans who are struggling with mental health or substance abuse issues are able to enroll in recovery programs that are designed to set them on a path to success.
A companion piece of legislation was introduced in the U.S. House by Representatives Charlie Crist (D-FL) and Elise Stefanik (R-NY).
Stivers Pushing VA to Support Service Dogs For PTSD[3]
Representative Steve Stivers (R-OH) introduced "Puppies Assisting Wounded Servicemembers (PAWS) for Veterans Therapy Act" which would create a five-year pilot program to bring the Department of Veterans Affairs together with non-profits to teach veterans how to train dogs to provide therapy for PTSD. Once the dogs are trained, the program would allow the veteran to adopt their dog to continue using for themselves.
Stivers is a brigadier general in his state's Army National Guard and says he has seen firsthand the impact service dogs can have for vets struggling with PTSD. The VA restarted a study on the topic in 2015 after a previous one was suspended. The study is taking longer than anticipated to complete.
Currently, the VA will help a veteran get a service dog for visual or mobility impairments. Stivers' bill is his latest attempt to get PTSD added to the list.
The legislation now has 118 cosponsors from both sides of the aisle, and support from inside the VA, and possible companion legislation in the Senate. Concern exists that impeachment and a possible government shutdown could halt the progress being made.
NEW JERSEY
Murphy & Tucker on Legislation to Allow Claiming and Disposal of Veteran Family Member Cremains[4]
Assemblywomen Carol Murphy (D) and Cleopatra Tucker (D) introduced legislation (A-3883) allowing qualified veterans' organizations to receive and bury the unclaimed cremated remains – referred to as cremains – of eligible spouses and dependents of veterans. The bill cleared the Assembly Military and Veterans Affairs Committee and heads to the speaker now.
Vainieri Huttle & DeAngelo Bill to Expand Grant Program to Benefit Homeless Veterans Advances in Assembly[5]
Assemblywoman Valerie Vainieri Huttle (D) and Assemblyman Wayne DeAngelo (D) introduced legislation to expand a grant program to rehabilitate homes for veterans in need. The bill (A-4089) amends the New Jersey Housing Assistance for Veterans Act to include the purchase and rehabilitation of abandoned homes for homeless veterans. The parameters of the current pilot program are limited to the rehabilitation of existing primary residences for disabled or low-income veterans. Nonprofit veterans' organizations with experience in rehabilitating properties for homeless veterans would be eligible to receive a grant to purchase and rehabilitate abandoned homes. Preference would be awarded to nonprofits serving communities in the greatest need of homeless services. The program would aim to achieve a fair distribution of veterans in geographical regions across New Jersey.
"Rehabilitation" would also be redefined under the existing law to clarify that pilot program funds may be used for a range of project types: including repairs, renovations, reconstruction, and installation of new fixtures.
The measure was approved by the Assembly Military and Veterans Affairs Committee. The bill now heads to the Assembly Speaker for further consideration.
NJ voters approve expansion of veterans property tax deduction[6]
New Jersey voters approved a statewide ballot question to give veterans living in retirement communities a $250 property tax deduction. The constitutional amendment was the only statewide referendum on the ballot.
Veterans who served in times of war, armed conflict or emergency are eligible for the tax break on their homes or other property and now those eligible vets who live in continuing care retirement communities also qualify. Many of those who live in continued care communities pay fees to the retirement community to help cover the facility's property taxes. The approved amendment allows the state to give the $250 property tax benefit to the retirement community and requires them to pass on the value to the resident veteran or surviving spouse.
Voters had to approve the change because the deduction is written into the state constitution.
About a third of the close to 10,000 residents living in the continuing-care communities are believed to be veterans. Extending the deduction is expected to cost the state between $350,000 and $550,000 a year, according to a fiscal estimate by the Office of Legislative Services.

---
[1] https://www.militarytimes.com/news/pentagon-congress/2019/05/02/task-force-to-highlight-forgotten-and-invisible-women-veterans/
[2] https://www.cbs19news.com/content/news/Legislation-in-Senate-aims-to-expand-veteran-treatment-courts-564521371.html
[3] https://www.ny1.com/nyc/all-boroughs/news/2019/11/11/stivers-pushing-va-to-support-service-dogs-for-ptsd
[4] https://www.insidernj.com/press-release/murphy-tucker-legislation-allow-claiming-disposal-veteran-family-member-cremains/
[5] https://www.insidernj.com/press-release/vainieri-huttle-deangelo-bill-expand-grant-program-benefit-homeless-veterans-advances-assembly/
[6] https://www.burlingtoncountytimes.com/news/20191106/nj-voters-approve-expansion-of-veterans-property-tax-deduction