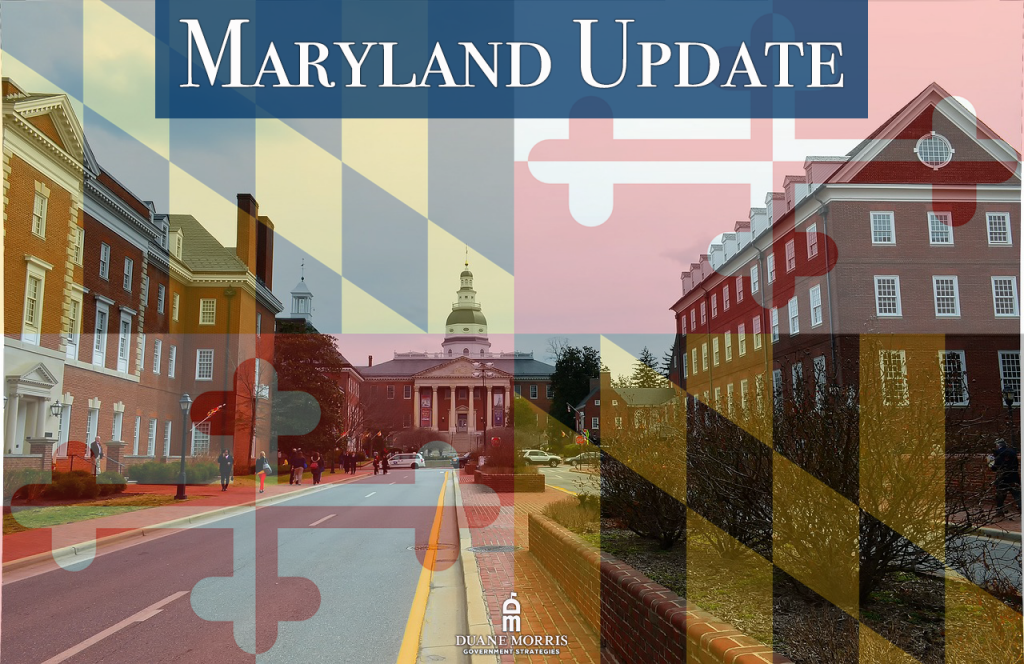 On Monday, Maryland Governor Larry Hogan announced an emergency stimulus and tax relief legislative package – the RELIEF Act. If approved by lawmakers, the RELIEF Act package would provide more than $1 billion for working families in Maryland, small businesses, and those whose employment was impacted by the pandemic.
Hogan is asking lawmakers, who will convene the 2021 legislative session on Wednesday, to pass the package. The legislation proposed:
Stimulus Payments
The package advocated by Governor Hogan includes sending out payments right away to low- and moderate-income Marylanders with no application necessary to receive the funds.
The payments would include $500 for families and $300 for individuals who filed for the Earned Income Tax Credit. A second round for EITC filers would follow, with $250 for eligible families and $150 for individuals. Total funding for direct payments is $268 million, expected to benefit 400,000 people in Maryland.
To qualify for the direct payments, one must annually earn:
$50,954 ($56,844 married filing jointly) with three or more qualifying children;
$47,440 ($53,330 married filing jointly) with two qualifying children;
$41,756 ($47,646 married filing jointly) with one qualifying child; or
$15,820 ($21,710 married filing jointly) with no qualifying children.
In 2020, some states either sent out stimulus payments or considered doing so.
Small Business Relief
Under the RELIEF Act, $300 million would support small businesses with sales tax credits of up to $3,000 per month for four months. The Governor expects tax credits to impact more than 55,000 small businesses in Maryland directly.
Like the stimulus payments, the relief is automatic but based on a sliding scale up to $3,000. A business only must remit $3,000, so if a business collects $3,000 in sales taxes in a month, they can keep all $3,000.
Unemployment Relief
The RELIEF Act would commit $180 million to repeal all state and local income taxes on unemployment benefits, designed to help people get more money in their tax refunds during tax filing season.
Further, Governor Hogan signed an executive order in December to calculate an employer's 2021 tax rate based on their non-pandemic experience by excluding FY 2020 and using instead FY 2017, FY 2018, and FY 2019. The executive order's goal was to prevent small businesses from facing significant increases in their unemployment taxes, and a change in the law is required for this policy to continue past the current state of emergency.
Loan and Grant Forgiveness
The RELIEF Act would employ a loan and grant forgiveness plan to eliminate any increased tax burden upon business owners using state loan or grant funds. The measure would save businesses approximately $40 million.
Federal Government Relief
Governor Hogan announced on Monday that the new federal COVID-19 relief bill would provide $15 billion to the state, which includes:
$7.14 billion in business assistance funding, including an additional $5.5 billion through the Paycheck Protection Program;
$4.18 billion in individual assistance funding, including an additional $2.59 billion for direct stimulus payments, $1.38 billion for extended unemployment insurance, and $211 million for enhanced SNAP benefits;
$925 million for K-12 school, and $130 million for childcare;
$400 million for rental assistance, which can be used to help pay for rent and utility bills;
$336 million for COVID-19 testing and contact tracing, and $75 million for vaccination programs;
$257 million for the transportation sector; and
$58 million to expand broadband access.
---