Over the next seven days, as campaigns across the country gear up for the final push to Election Day, we will be bringing you an update on key elections to watch.  We will be reviewing a mix of US Congress, US Senate, and Gubernatorial races that capture the larger political moment in which we find ourselves.
Stay tuned!
In today's edition, we take a look at the contest in the Pennsylvania 1st Congressional District:
The District
Following a redistricting ordered by the Pennsylvania Supreme Court in February, the new 1st District consists of all of Bucks County and parts of Democratic-leaning central Montgomery County.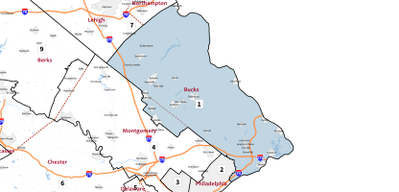 Under the previous lines, the district represented by incumbent Congressman Brian Fitzpatrick went narrowly for Donald Trump in 2016.  The newly-drawn 1st District would have seen an approximately 2-point victory for Hillary Clinton.
Despite the unexpected redistricting, this seat remains a solidly swing district, rated by the Cook Political Report as an R +1 District, and it has the distinction of being one of just 26 seats nationwide won by Hillary Clinton that is currently represented by a Republican member of Congress.
The Candidates
Congressman Brian Fitzpatrick (R) – Incumbent Congressman Brian Fitzpatrick was elected by a comfortable margin in 2016, succeeding his brother, Congressman Mike Fitzpatrick.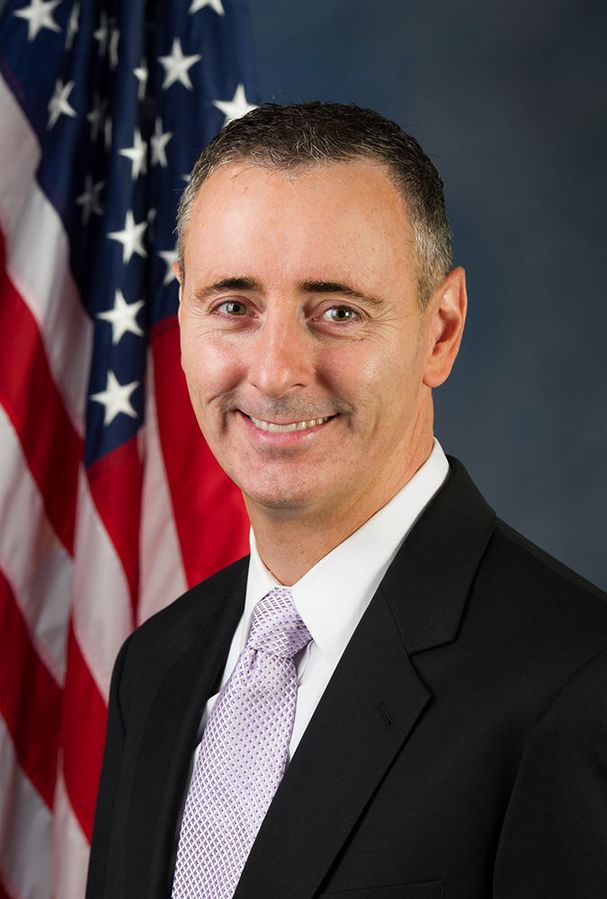 Fitzpatrick grew up in the Levittown section of Lower Bucks County, going on to serve as a Special Assistant United States Attorney and with the FBI as national supervisor of the Public Corruption Unit.  His time with the FBI also took him overseas during operation Iraqi Freedom, where he was embedded with U.S. Special Forces.
Scott Wallace (D) – Scott Wallace, a wealthy philanthropist and grandson of one of FDR's Vice Presidents,  entered Bucks County politics in January of 2018, declaring his intention to run for Congress.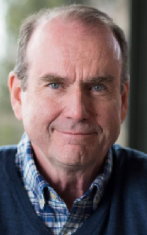 Wallace was raised in Central Bucks County, and has worked in various capacities both domestically and abroad.  His work includes serving as general counsel for the U.S. Senate Committee on Veterans Affairs, working with various non-profit organizations, and running his family's foundation, the Wallace Global Fund.
State of the Race
The Pennsylvania 1st Congressional District is exactly the type of moderate, suburban, well-educated district upon which Democrats are hoping to build a House majority.
Congressman Fitzpatrick has run his campaign has a true moderate, voting with his party on the tax plan, but against them on issues such as climate change and, most notably, against the Republican healthcare repeal bill.  He has earned the endorsements of several traditionally Democratic-leaning groups and organizations, including the Human Society Legislative Fund, the AFL-CIO, AFSCME, and former Congresswoman Gabby Giffords.
Fitzpatrick has also been a vocal critic of the President at times, speaking out against his travel ban and the separation of families at the Mexican border.  He has even gone as far to say that he did not vote for President Trump in 2016, instead writing in Mike Pence as his choice.
His campaign has attempted to paint Scott Wallace as an out-of-touch elitist, with values outside the mainstream of Bucks County politics.  Wallace's move back to the district from Maryland at the end of 2017 has been the basis of attacks calling Wallace a "carpetbagger."  Ads against Wallace also cite his work with  the Wallace Global Fund and causes it has supported that have been deemed too extreme for the average Bucks County voter.
In turn, the Wallace campaign has done its best to tie Fitzpatrick to the President, citing a Five Thirty Eight study which shows the Congressman has voted with President Trump over 80% of the time.  Hoping to ride a blue wave, Wallace has made it clear that, to vote for Fitzpatrick, or any Republican, is to give Donald Trump another ally in Washington.
Wallace has also largely self-funded his own campaign, a fact that he says inoculates him from undue influence from wealthy donors.
In order to see that this is a key race in the battle for the House majority, you need to look no further than the money that has been spent on both sides.  According to recent reporting, when taking into account both candidate spending, and money dropped in from outside groups, the battle for Congress in this district has been more expensive than the entire United States Senate race in Pennsylvania.
There is no doubt that this race will be a close one.  Each major ratings organization has this contest as a pure toss-up.  What happens in PA-1 just one week from today could be indicative of a larger trend nationwide, and it is certainly one to keep an eye on.