With Democratic gains in the states last year, both in the legislative and executive branches, several long-standing Democratic priorities are quickly finding their way to the top of legislative agendas across the country. One such item is an increase in the minimum wage.
In today's Legislative Update, we review the current status of minimum wage increases and look at states where an increase appears to be just on the horizon.
New Jersey
Raising the state's minimum wage has been a longtime priority for Democrats in New Jersey. Governor Phil Murphy has advocated for a bump since at least 2015, and Lt. Governor Sheila Oliver, a former Assembly Speaker, has been pushing legislation on this since 2004.
Under the Christie administration, legislation to raise the minimum wage was a non-starter, so Democrats were hopeful when Governor Murphy was sworn in, having made it a major talking point on the campaign trail. As with all major changes, however, this too became bogged down in the details.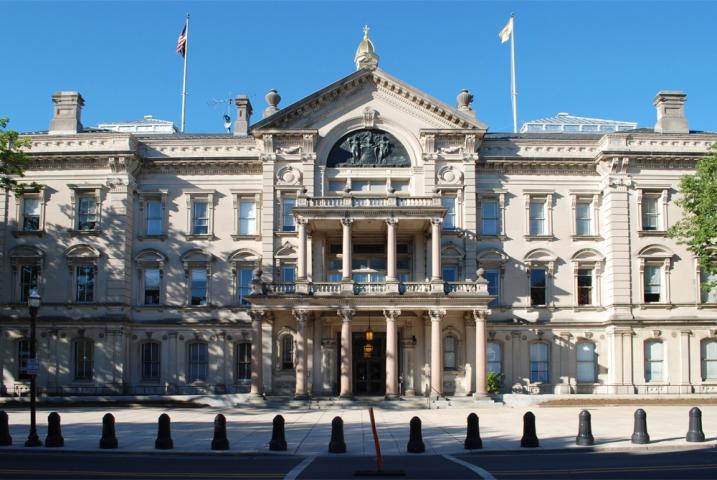 Governor Murphy and state legislative leaders had initial disagreements over which, if any, exemptions were necessary, and over how exactly the increases should be rolled out. In the end, they came to an agreement which will see the raise waged to $10 by July 1, 2019, and an additional $1 increase each January 1 through 2024. Seasonal employees, farm laborers, and employees of small businesses (defined as businesses with fewer than 6 employees) will get their first bump on Jan 1, 2020 to $10.30, and then follow the same schedule going forward.
New Mexico
Following the testimony of dozens of minimum-wage-earning workers on Friday, lawmakers in the New Mexico House Commerce & Economic Development Committee voted to advance legislation raising the state's minimum wage.
The current wage, $7.50, has not seen movement in more than a decade, and this new legislation would make an immediate jump to $10 starting July 1st, and incrementally raise it to $12 by July 1, 2022. Interestingly, the legislation also calls for tipped workers, who currently earn just over $2 per hour, to receive the same state minimum wage as all other workers.
Newly-elected Democratic Governor Michelle Lujan Grisham has been a longtime proponent of increasing the minimum wage, making some change in the short time likely.
Illinois
The minimum wage in Illinois has been stuck at $8.25 per hour since 2010, despite the efforts of Democratic lawmakers. However, newly-elected Governor J.B. Pritzker has made raising it a top priority for his administration, and the details of his proposal have begun to take shape.
Starting with a bump up to $9.25 on January 1, 2020, and another 75 cent increase on July 1, 2020, the wage would increase $1 every January until it tops out at $15 in 2025. His proposal would also maintain a $13 per hour wage for workers under 18, and includes a tax credit for businesses with fewer than 50 employees to help absorb some of the increased costs.
State Senator Kimberly Lightford shares the Governor's interest in raising the minimum wage, and is expected to present legislation as early as today, February 6th. As recently as last night, details were still being worked out, but it is clear that the legislature hopes to have something on the Governor's desk by the end of this month.
Hawaii
As with a number of other states, Hawaii's Democratic lawmakers are seeking to raise their state's minimum wage to $15 per hour by 2024.
Unique to conversations in Hawaii is the distinction between employees who receive health benefits from their employer and those who do not. Employees who receive health benefits would see their minimum wage top out at $12.50 per hour.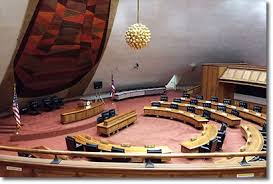 Also worth noting in the Aloha State is that, while there is definitely some opposition from the business community, the Hawaii County Chamber of Commerce chose not to testify against the latest minimum wage legislation.
According to an interview with the Hawaii Tribune-Herald, "all indication is that there's at least one (minimum wage bill) that will pass," said Gordon Takaki, president of the Hawaii County Chamber of Commerce. "I think it would be counterproductive to just shut (it) down completely. We need to figure out what people are looking at."
Connecticut
A minimum wage hike is at the top of the agenda for Connecticut lawmakers this session, along with a new family and medical leave policy.
While no legislation has been agreed upon yet, some details are beginning to emerge. Senate President Pro-Tempore Martin Looney has said that he'd like to see the current $10.10 per hour rate reach $15 by 2023, with incremental increases each January.
Governor Ned Lamont has expressed his support for raising the minimum wage, and is expected to sign any related legislation that reaches his desk.
Pennsylvania
Hoping to replicate the success of his neighbors across the Delaware River, PA Governor Tom Wolf has proposed a minimum wage increase targeting a $15 per hour wage by 2025 with increases tied to the cost of living moving forward.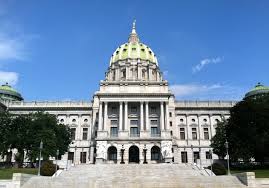 He has called for raising the minimum wage each year since taking office in 2015, with his proposals failing to make their way through a Republican-controlled legislature. No one expects this year to be any different, but it is worth keeping an eye on.