When discussing state legislatures, both during campaign season and during the legislative session, the term "trifecta" is often used. Both in the context of a campaign, and when discussing a legislative session, a state's status as having a "trifecta" can be incredibly important.
This week, we will review the current status of trifecta's across the country, what that has meant in the 2019 legislative session, and what it could mean heading into 2020.
What is a Trifecta?
Before we begin the discussion of the implications of a trifecta, we should first clearly define the term. Put simply, it is a state government in which one Party controls both chambers of the state legislature and the governor's mansion.
2018 Elections and their Impact on Trifectas
It is no secret that the 2018 Midterm Elections had a major impact on government at all levels. From the United States Congress to State legislatures across the country, the political dynamics shifted significantly when governments reconvened in January 2019.
Prior to the 2018 Elections, had 26 trifectas, with their Democratic counterparts claiming only 8, with citizens in 16 states living under some form of divided government.
According to statistics from the U.S. Census Bureau, on Election Day 2018, 48% of Americans lived under Republican trifectas, nearly 21% under Democratic trifectas, and just over 31% under divided government.
Following major Democratic gains in 2018, these dynamics shifted to the left. As of January 2019, there were 22 Republican trifectas, 14 Democratic trifectas and just 14 divided governments.
These changes saw 42% of the population under Republican trifectas, 34% under Democratic and nearly 24% under divided government.
As you can see from the maps above, the following changes shifted the trifecta maps in 2018:
Colorado: Divided Government → Democratic
Illinois: Divided Government → Democratic
Kansas: Republican → Divided Government
Maine: Divided Government → Democratic
Michigan: Republican → Divided Government
Nevada: Divided Government → Democratic
New Hampshire: Republican → Divided Government
New Mexico: Divided Government → Democratic
New York: Divided Government → Democratic
Wisconsin: Republican → Divided Government
These clear Democratic gains have impacted the policy debates in state capitals across the country.
In today's legislative update,
Democratic Priorities
Some of the states which now have Democratic trifectas have long been led by Democratic legislatures and governors and have enacted liberal policy priorities accordingly. Some, however, are newly minted Democratic trifectas and have begun to play catch-up.
Washington State
Student loan debt and free college education have become a hot topic of conversation on the 2020 campaign trail, particularly among the field of Democratic hopefuls. This is certainly a national issue that will have widespread implications for younger generations, but Washington State, with its Democratic trifecta, is not waiting on the federal government to act.
At the end of May, Governor Jay Inslee signed into law the Workforce Education Investment Act. The law would essentially impose a tax on companies that employ high-skill workers to fund a college grant program. The types of entities impacted by this new fee would include organizations like tech companies, architectural and engineering firms, and accounting firms.
The estimated revenues, about $1 billion over four years, would largely be directed to fund the Washington College Grant program. This program is designed to provide underprivileged students in Washington State with a grant equal to full tuition and fees at a public college or university.
In order to qualify for a grant, a student must fall at or below the state's median income for a family of four, which currently is around $92,000.
It is estimated that this grant program will benefit more than 110,000 qualified students in Washington.
Colorado
A ban on gay conversion therapy is not a new priority for Democratic lawmakers across the country, but with the shift to a Democratic trifecta after the 2018 elections, it has seen renewed action in Colorado.
Late last month, Governor Jared Polis, the first openly-gay governor signed into law House Bill 1129. This law will simply prohibit licensed physicians or those specializing in psychiatry from efforts "to change an individual's sexual orientation or gender identity, including efforts to change behaviors or gender expressions or to eliminate or reduce sexual or romantic attraction or feelings toward individuals of the same sex."
According to the legislation, a licensee who engages in these practices is subject to disciplinary action by the appropriate licensing board.
Colorado joins 17 other states which have banned this practice to date, including three other states earlier this year.
Illinois
In late February, newly-elected Governor Pritzker signed into law a measure which will see the minimum wage for Illinois workers jump to $15 per hour by 2025.
With this latest measure, Illinois becomes the newest in a handful of states to approve increases to that $15 per hour mark, joining Massachusetts, California, New Jersey, and New York.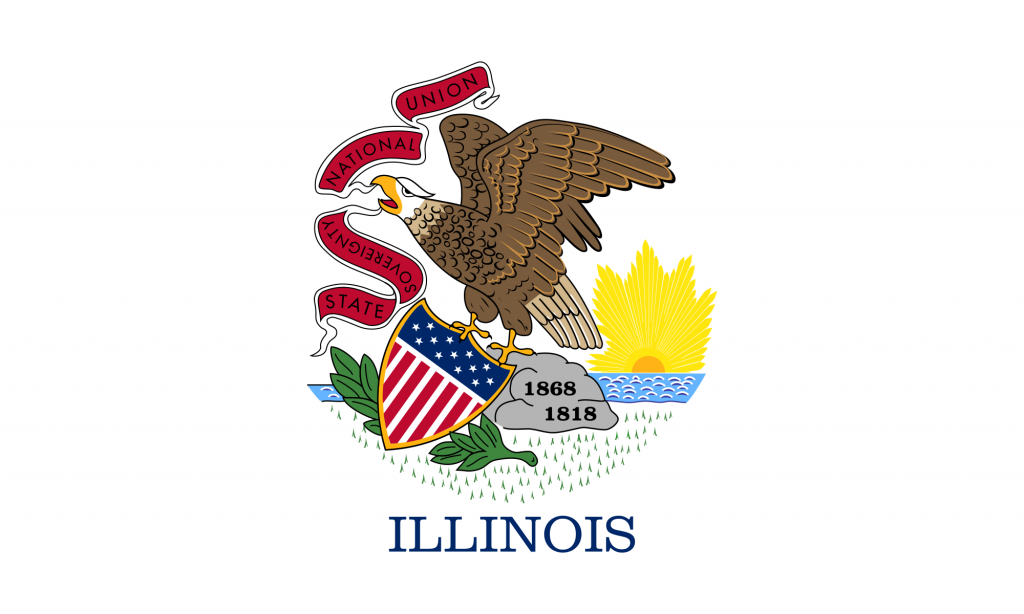 In a February Legislative Update, we detailed some of the pending minimum wage proposals from around the country. Pushing for a $15 per hour minimum wage has been a top priority for Democratic lawmakers for years, and their growing list of trifecta states is helping make this dream a reality.
Delaware
While its three electoral college votes may not be enough to tip the balance in most Presidential Elections, Delaware has become the latest state to join the National Popular Vote Interstate Compact.
Also joining the Compact in 2019 was Colorado, thanks to a law signed by Governor Jared Polis. With the addition of these two Democratic trifecta states, the Compact currently sits at 184 of the 270 votes needed trigger its provisions.
A national popular vote has been a longtime Democratic priority, but President Trump's 2016 election brought the issue into sharp focus for state lawmakers in places like Delaware and Colorado.
2020 and Beyond
Each of these serves as just a single example of an overall larger trend of trifecta states pushing measures that achieve long-standing partisan and ideological goals.
On Wednesday, we take a look at the Republican side of the coin, and their priorities from the 2019 session in states under Republican trifectas.
We will also examine the potential for further shifts in these dynamics as we approach the 2020 elections.