Appointment and Legislative Updates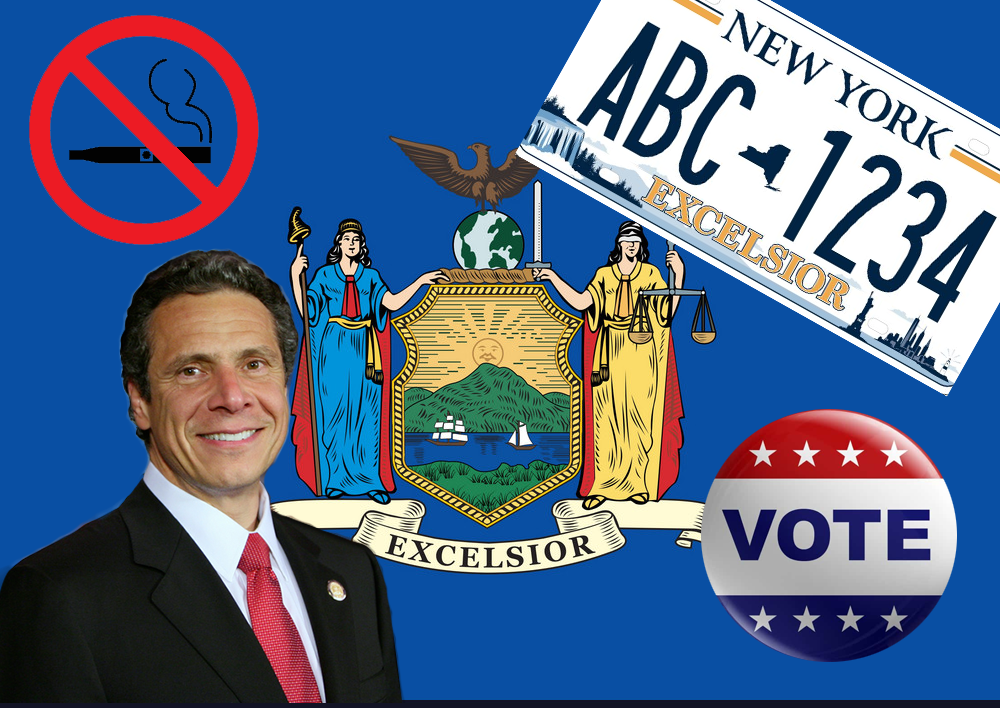 State and Federal Updates:
New York State Cuomo Administration Updates:
Kumiko Gibson has been appointed Counsel to the Governor. Gibson brings extensive legal experience, working at the highest levels of government and public service, including over two years as Counsel and three years as Associate Counsel to Vice President Al Gore.
Elizabeth Garvey has been appointed Special Counsel and Senior Advisor to the Governor. Garvey will be the counsel responsible for the Governor's budget, legislative and policy priorities. She has served as Senior Vice Chancellor for Legal Affairs and General Counsel for the State University of New York and on the Chancellor's Cabinet as the legal adviser to the SUNY System Administration.
Jim McDonough has been appointed Director of the Division of Veterans' Services. McDonough previously served as the Director of the New York State Division of Veterans' Affairs from 2007 to 2010.
Jesse Campoamor has been appointed Deputy Secretary for Intergovernmental Affairs. Previously, he served as Director of Community Affairs in the Office of the New York City Comptroller and as Political Organizer for 1199SEIU, New York.
Simonida Subotic has been appointed Deputy Secretary for Economic Development. Most recently she served as a Principal for the Boston Consulting Group where she was responsible for leading business development efforts, managing teams, and advising both public and private sector clients, where she drew on her consulting roles at the World Bank Group and the United Nations.
Jeremy Shockett has been appointed Deputy Secretary for Public Safety. Shockett served as the First Deputy Chief of the Trial Division for the King's County District Attorney's Office, where he supervised over 400 attorneys and their chiefs across 11 bureaus.
Matthew Saal has been appointed Senior Advisor for Communications. Saal is a two-time Emmy Award-winning producer who has extensive experience producing television and digital programming, previously, working as Creator and Executive Producer at Bloomberg LP.
Colleen Curtis has been appointed Senior Director of Digital Strategy and Social Media. Most recently, she served as Senior Vice President for Consumer, Social and Digital Publicity at Starz Entertainment and the Director of Digital Content at the Executive Office of the President under President Obama where she managed oversight and content for multiple online platforms.
Jeremy M. Goldberg has been appointed Deputy Secretary for Technology and Innovation for the State of New York. Most recently, he was Deputy CTO and Managing Director of NYCx in the New York City Mayor's Office of the Chief Technology Officer (MOCTO).
Edgar Santana has been appointed Director of Downstate Regional Affairs. Santana previously served as Director of Political and Governmental Affairs for the Laborers Eastern Region Organizing Fund. He previously worked as the Construction Marketing Representative for the Eastern Region Laborers-Employers Cooperation and Education Trust.
Brandon Hicks has been appointed Director of African American Affairs. Most recently, he served as the National Organizer for the National Action Network where he developed a national campaign to advance special prosecutor legislation and organized diverse campaigns surrounding police brutality, marijuana legalization and criminal justice reform.
Maria LoGiudice has been appointed Assistant Deputy Secretary for Public Safety. She previously served as the Managing Director of Budget and Fiscal Studies for the New York State Senate Finance Committee focusing on financial analysis surrounding public protection, including corrections, criminal justice services, homeland security and emergency services, State Police, victim services and local government issues.
Molly Reilly has been appointed Assistant Secretary for Upstate Intergovernmental Affairs. Ms. Reilly most recently served as the Mayor of Sackets Harbor for two years and also served as a professional educator, during which time Governor Cuomo selected her as an Empire State Excellence in Teaching Awardee.
---