In relatively short order, mobile wireless technology in the United States has made incredible strides.
The first generation of wireless networks allowed us to make phone calls from anywhere. With second generation, or 2G, we could instantly send text message. Later, we moved on to 3G and 4G which allowed us to stream music, movies and data and made the entire application ecosystem possible.
Today, we stand on the verge of the next leap forward in wireless technology, the fifth generation, 5G.
Advocates claim that 5G networks will be up to 100 times faster than their 4G counterparts. This new technology will used a wider range of frequencies to deliver these lightning-fast speeds, and that requires a new type of infrastructure.
While previous generations could rely on tall cell towers which transmit signals over several miles, 5G signals can sometimes only travel meters. In order to achieve a viable network, therefore, cluster of transmitters, called small cells, must be installed.
Pictured below, these small cells have become a flashpoint of debate in state capitols across the country, specifically related to their deployment. To date, a number of states have passed legislation related to 5G networks, and in today's Legislative Update, we review some of the more recent and pending actions in the states.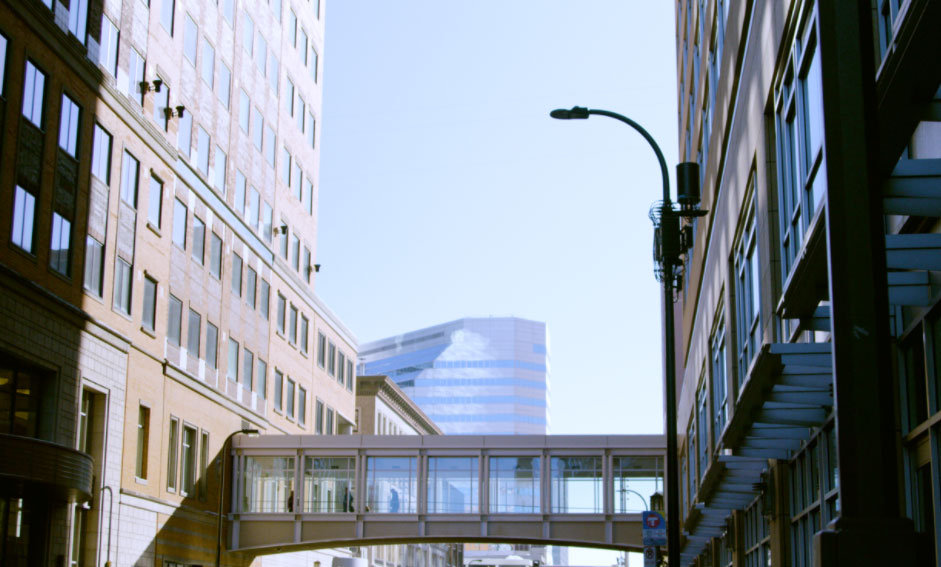 Georgia
On Tuesday, February 12, the House Economic Development and Tourism Committee of the Georgia General Assembly voted to move House Bill 184 favorably out of committee.
This proposal, if approved by the full legislature and signed by the Governor, would streamline the approval process for the placement of 5G nodes along public rights of way in Georgia's urban areas.
The legislation is a result of a compromise between wireless carriers and the Georgia Municipal Association, representing the interests of localities across the state. While the proposal would set a unified state standard for small-cell deployment, cities and counties would retain control over the exact placement of the antennas. Additionally, providers are required to "stealthily conceal" the equipment installed in historic districts.
Pennsylvania
Expanding the Keystone State's ability to host 5G wireless access was the primary aim of State Representative Frank Farry's HB 2564 when he introduced it during the 2017-2018 legislative session.
According to a memo released by Farry seeking co-sponsors, "…wireless providers are faced with varying fees and different procedures that may slow and, in some cases, deter their ability to deploy this new and modern infrastructure. With an array of municipal ordinances governing wireless infrastructure, compliance could be burdensome, time consuming, and costly."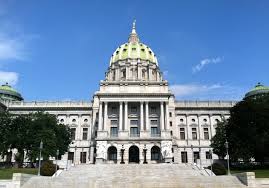 His proposed legislation would have established a statewide standard for permit fees and set guidelines to be followed by municipalities in their local permitting process. According to the same memo, his legislation "preserves local government authority over zoning and land use, including the ability to approve or deny wireless infrastructure permit applications consistent with common sense limitations, in order to create a more efficient process that would enable communities to enjoy the benefits of this critical next generation technology."
Unfortunately for Farry and 5G advocates, HB 2564 saw significant push-back from mayors and township supervisors across the Commonwealth. The Pennsylvania Municipal League and Pennsylvania Association of Boroughs argued that this bill would strip away a significant amount of local control over the small-cell installations, and that the fees set by the state were too low to cover the true costs to municipalities.
Thanks in large part to the political pressure from these groups, Farry's bill failed to make it out of committee during the previous legislative session. However, he has made clear his intention to bring this issue back up in 2019.
Michigan
In late December, outgoing Michigan Governor Rick Snyder signed into law Senate Bill 894, the latest measure aimed at bringing 5G wireless service to the Great Lakes State.
Despite opposition from local municipalities, SB 894 established statewide regulations and fees for the placement of small-cell networks across the state.
With the passage of this proposal into law, Michigan became the 21st state to enact legislation promoting the development of 5G networks.
Maryland
Much like in Pennsylvania, a statewide standard for the deployment of a 5G network is a hotly contested issue.
During the 2018 session, two bills (HB 1767 and SB 1188) were introduced to establish a uniform procedure for permitting and installation of small cells across Maryland. These measures were defeated, ultimately failing to move out of committee without so much as a hearing.
AT&T has already made clear that they will be pushing for similar bills in the current legislative session, although lawmakers are remained non-committal to date.
For its part, the Maryland Municipal League has made it very clear they will be working hard to oppose any such legislation. In fact, they have explicitly listed it as their top and only priority for the 2019 legislative session.
According to its website, "MML will continue to work with stakeholders to protect local authority in the siting of small cell facilities, including vehement opposition to preemption of zoning, right-of-way access, design standards, and permitting processes. These local government functions are critical to our residents and represent the duty of our officials to promote safety and community character."
Nebraska
In a hearing before the Transportation & Telecommunications committee of the Nebraska Legislature on February 4th, opponents and supporters of LB184 fought a very familiar battle between investment in technology and preservation of local control.
Prime Sponsor Senator Curt Freisen argued that this legislation is necessary to keep Nebraska from falling behind in the race for 5G. He cited high fees and foot-dragging by municipalities as threats to the expansion of this critical future technology.
Representatives from Nebraska's towns and cities attended the hearing, arguing that the proposed legislation is burdensome, and that they have begun deploying small cells under the current process with no problem. According to a city official from Omaha, there are already 144 antennas installed across the city, with negotiations to add at least 20 more.
These municipal officials were joined in their opposition by representatives from the cable TV and internet industry who believe that the bill gives an unfair economic and regulatory advantage to wireless companies.
Freisen and wireless industry advocates claim that cities are charging unreasonable, and even discriminatory, fees. The example given by Freisan was Lincoln, Nebraska, which charges $2,000 per pole, nearly ten times the fee recommended by the FCC in the fall of 2018.
The three-hour hearing led to no committee action on the bill, but Freisen remains confident that his bill will pass the state's unicameral legislature before the end of the year.
West Virginia
Delegate Daniel Linville introduced House Bill 2005, the Broadband Expansion Act of 2019, to help deliver better, faster, more accessible internet access across West Virginia. According to Linville, "for many of us the internet is a tool for the mind. It's a tool to connect us to the entire rest of the world. What we're trying to do is open that up to West Virginians."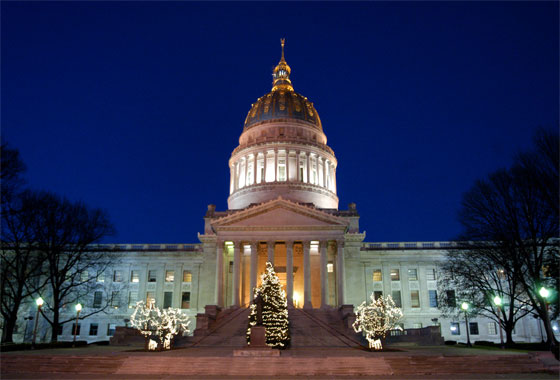 While the provisions dealing with the expansion of broadband access are important, it is worth noting the bill's measures aimed at promoting the deployment of 5G small cells. Specifically, it allows broadband providers to use rights-of-way and existing utility poles to install small cells.
Linville points out that expanding 5G wireless capabilities in West Virginia is crucial because 5G internet connections could be powerful enough to run the internet for your home. This is critical in a state with low population density, where the infrastructure cost of laying high-speed fiber can be prohibitive.
HB 2005 passed the West Virginia House of Delegates at the end of January nearly unanimously, and now heads to the Senate for its approval.